A game of two halves against City
After a dogged battle, Paris Saint-Germain fell to defeat against Manchester City, living through two matches in one on Wednesday evening in the first leg of the UEFA Champions League semi-final (1-2). A look back at the encounter.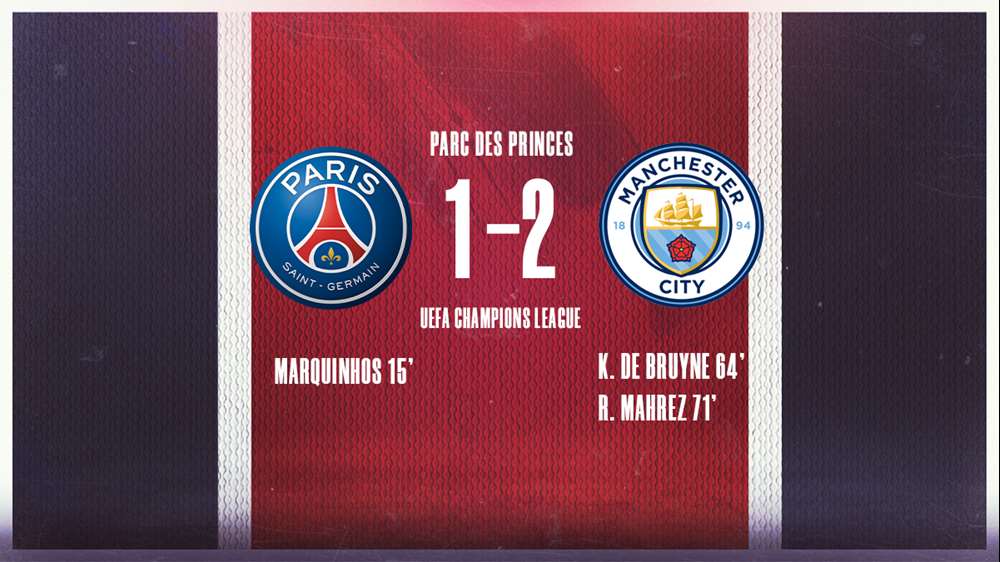 After FC Barcelona and Bayern Munich, it's was another giant of European football, Manchester City, that sat in the way of Paris Saint-Germain in the club's pursuit for European success. For the occasion, Mauricio Pochettino was boosted by the return of his captain.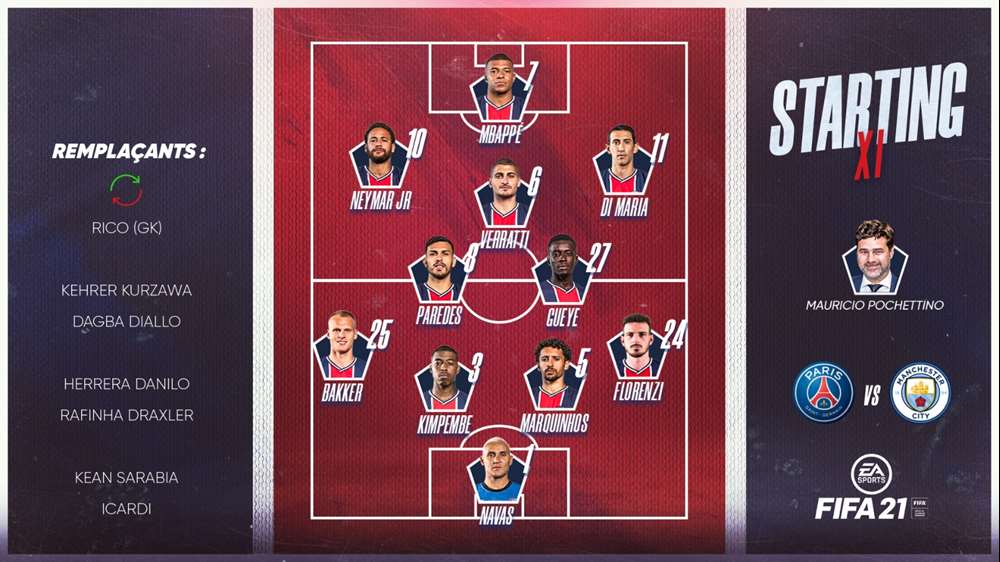 This semi-final promised an intriguing tactical battle and a real rollercoaster of emotions for Les Parisiens and their supporters. In the first half, it was the home side who took control, putting pressure on the visitors in the own half, and playing with exceptional fluidity! It was Paris who took the lead thanks to their captain Marquinhos, who was perfectly placed to connect his head with an excellent corner from Angel Di Maria! (1-0, 15').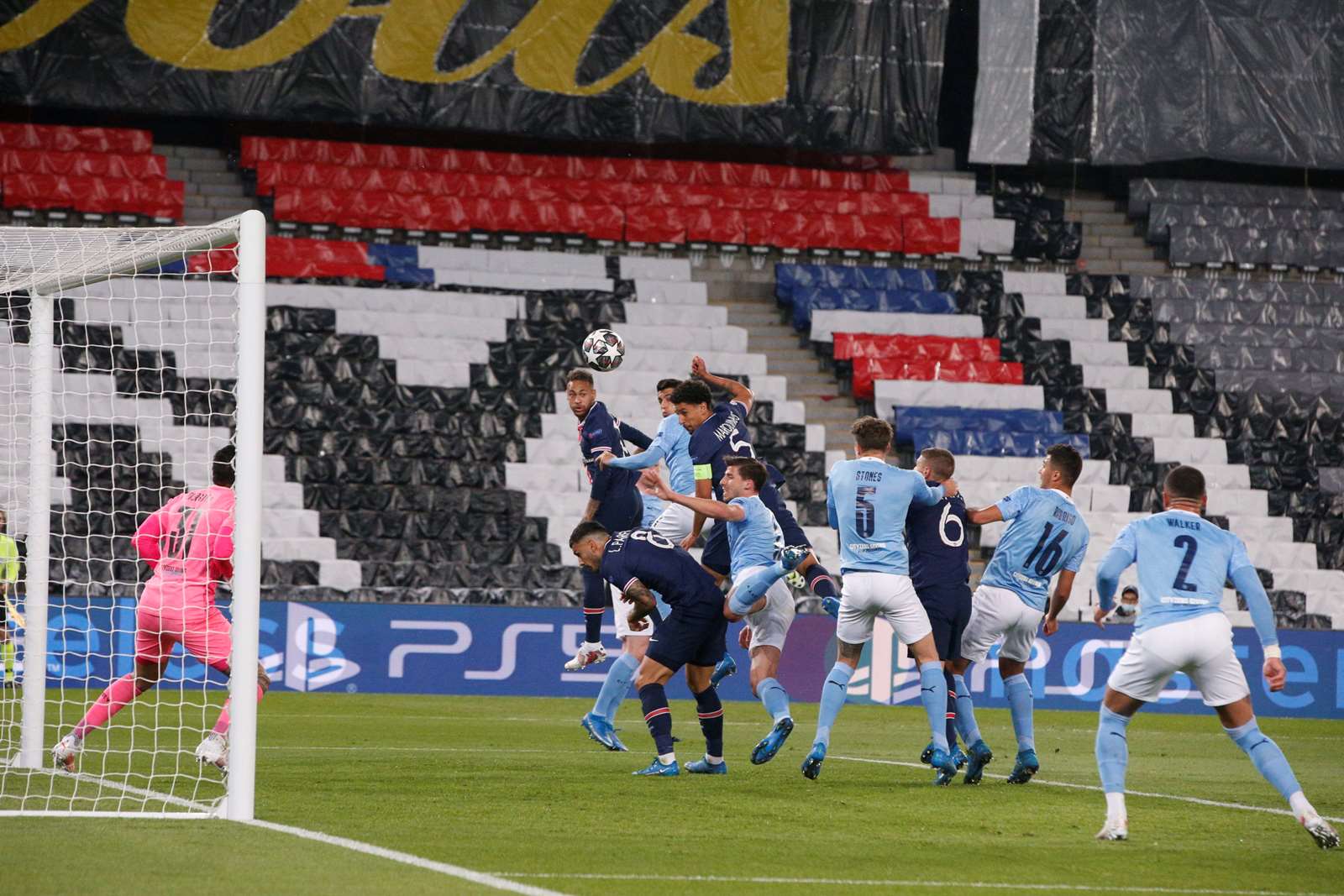 From that moment on, there was no question of the players from the capital deviating from the task at hand: showing courage, solidarity, intelligence, coherence and a good dose of talent to boot. From a decisive Keylor Navas on his own line (21', 42') to an incredible Di Maria, and from Verratti's studs which just evaded Ederson's goal (56') to Paredes' determination… Les Rouge et Bleu seemed determined to impose their own tempo across the park.
But after the half-time break, the Citizens showed desire to get back into the encounter. Pep Guardiola's equalised thanks to a vicious strike from Kevin De Bruyne which made its way into the back of the net (1-1, 64'), before Riyad Mahrez scored the visitors' second direct from a free-kick (1-2, 71').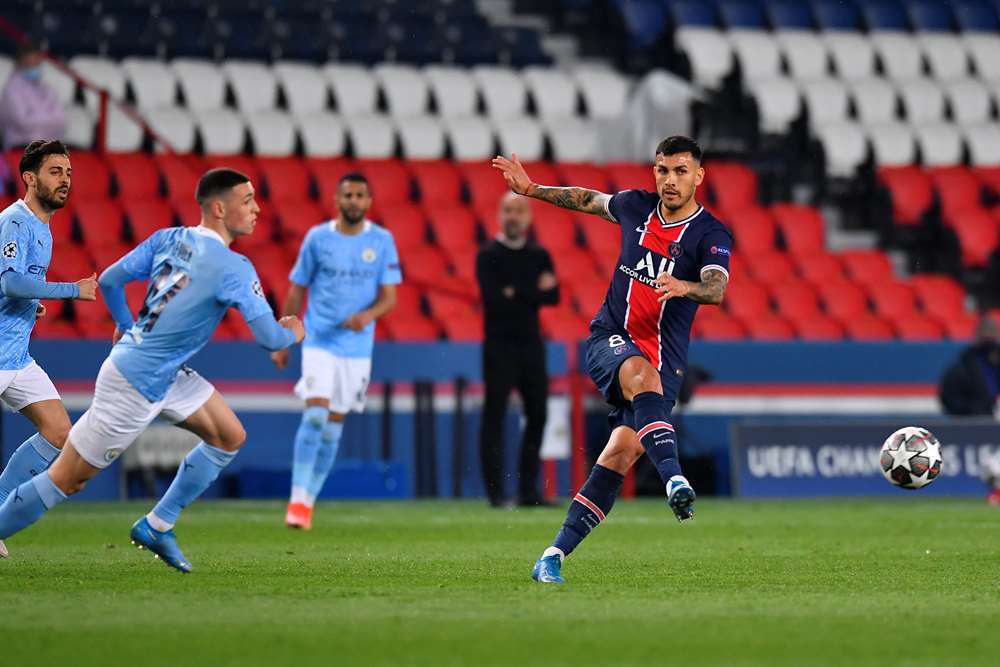 Our Parisiens were also forced to end the encounter with a numerical disadvantage after Idrissa Gueye saw red (78'). Les Parisiens then switched their focus to avoid succumbing to the waves of attacks from the light blues until the final whistle.
Destabilised but far from being sunk, Les Parisiens are only half-way through this battle: Paris Saint-Germain, who still have their destiny at their feet, have proven that they have never been more competitive as they are away from home... The date is set for next week on the other side of the Channel, for round two which promises to be a gripping spectacle.