A clinical City deny Paris a second final
After a match played at incredible intensity, Paris Saint-Germain fell to defeat against Manchester City on Tuesday evening in the return leg of the UEFA Champions League semi-final, as they leave the competition on the cusp of the final (2-0).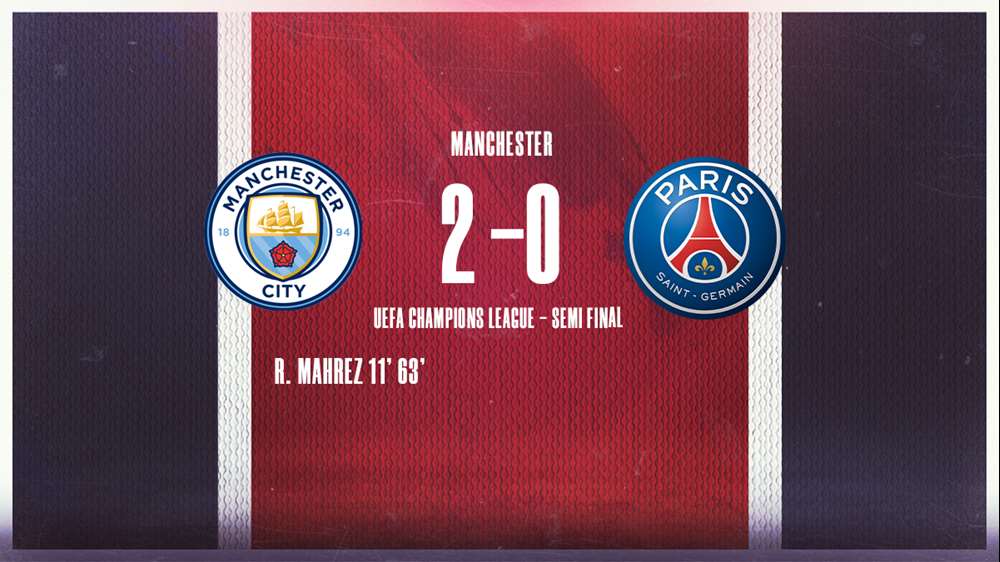 It was another top night of European football that awaited Paris Saint-Germain on Tuesday on the other side of the Channel. To face Pep Guardiola's Citizens, Mauricio Pochettino opted for a 4-3-3, with Ander Herrera, Abdou Diallo and Mauro Icardi all returning to the starting eleven.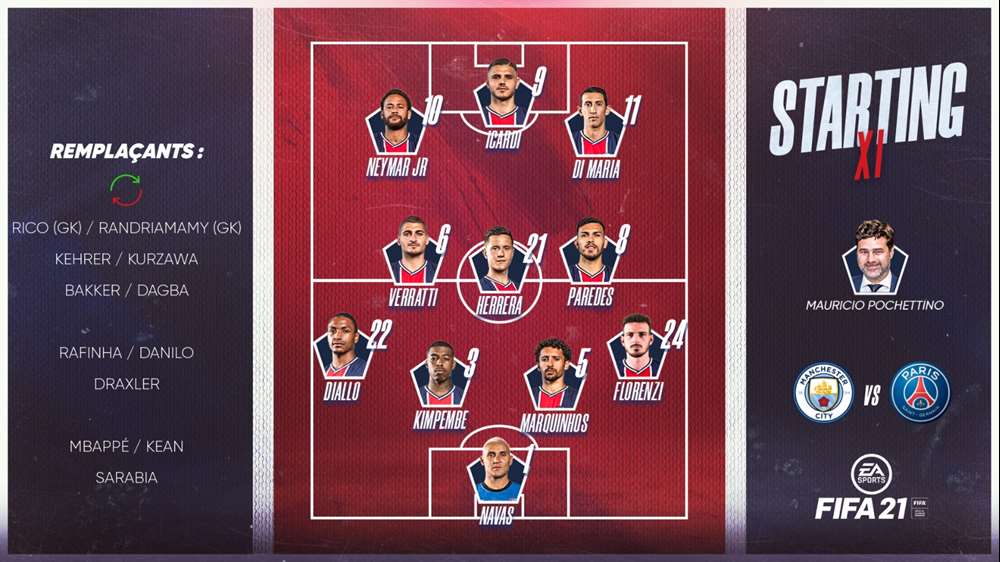 Les Parisiens knew what was needed: if they were to make it into a second consecutive final, they would have to outclass a Manchester City side who haven't lost a European match this season. Our Rouge et Bleu had no choice but to attack this second leg with audacity and courage, against the impressive armada of Pep Guardiola. In the first minutes of the game, they quickly showed their desire to press strongly: with intensity in their duels, pace, and going over and above...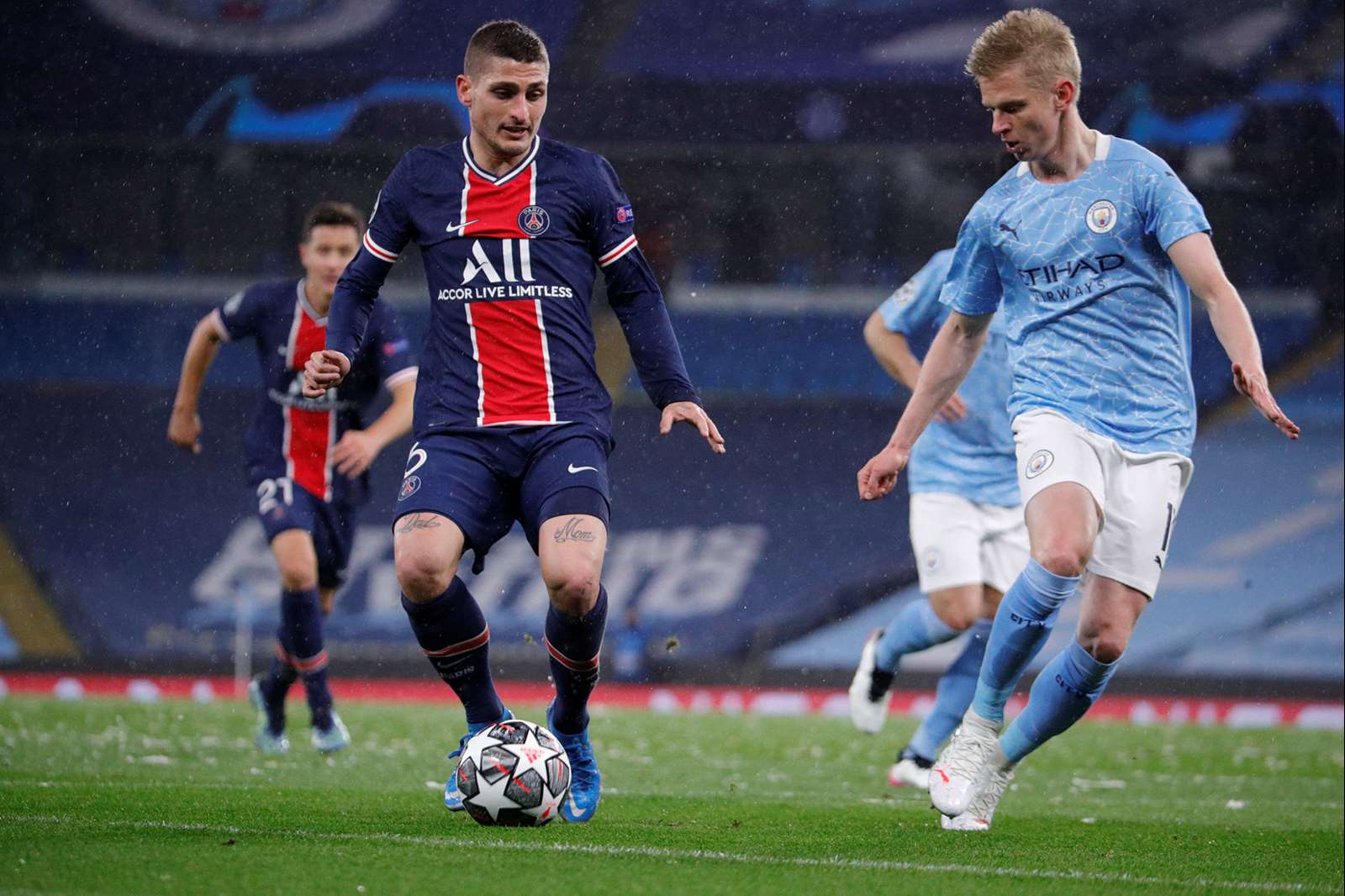 Despite this admirable start to the encounter, the current Premier League leaders found the back of the net with their first chance of the game and an effort from Riyad Mahrez (0-1, 11'). For Paris, the objective remained the same: score at least two goals. And Marquinhos' header which hit the post (16'), could have been one of them. The men from the capital pushed forward and battled for every ball as if it were their last.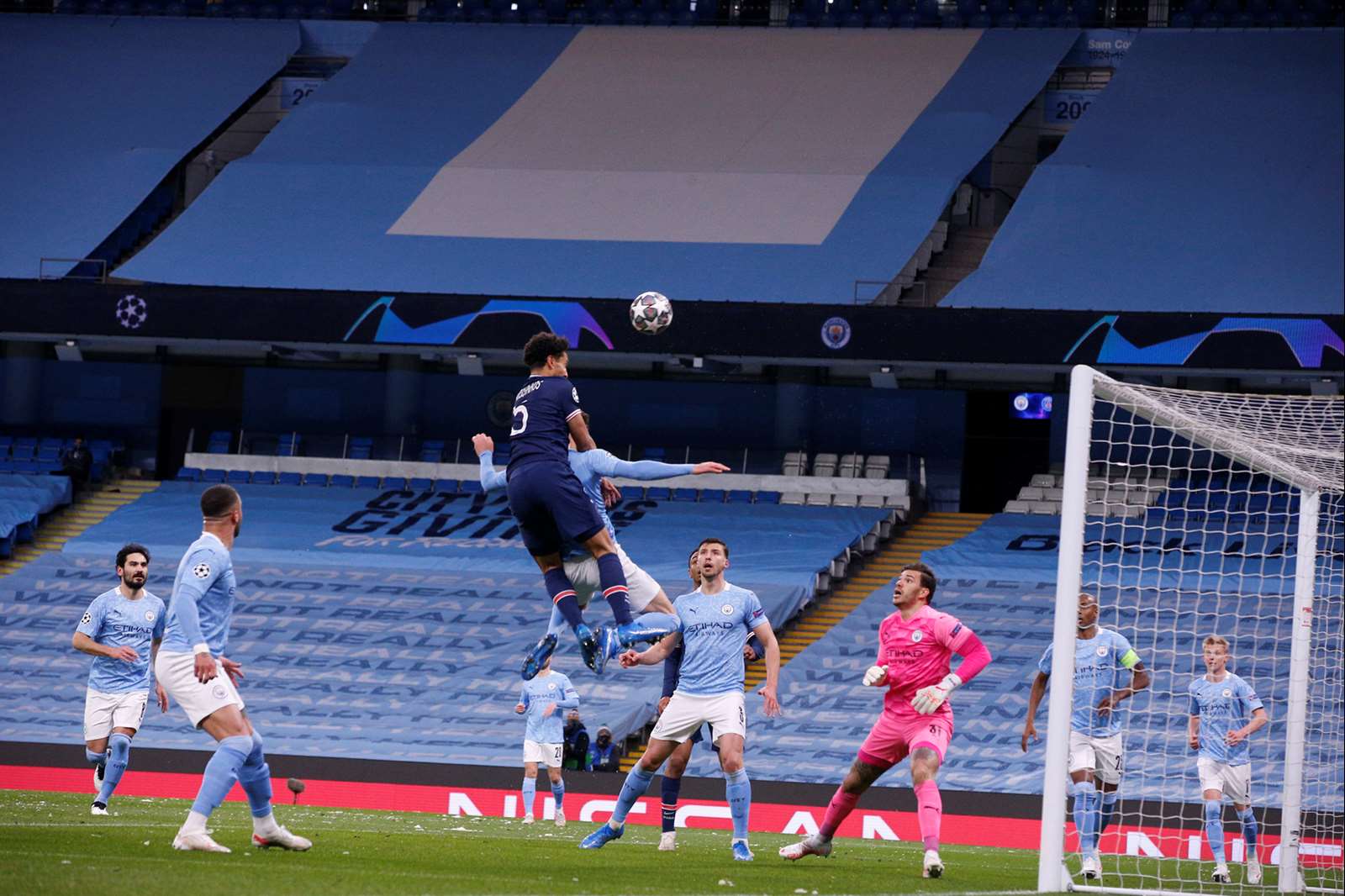 The first period was intense and both sides offered a high-voltage spectacle. From one end of the pitch to the other, Les Rouge et Bleu showed selflessness across the pitch to make it into Ederson's box, driven forward by Di Maria, who was involved in everything that was good for the visitors.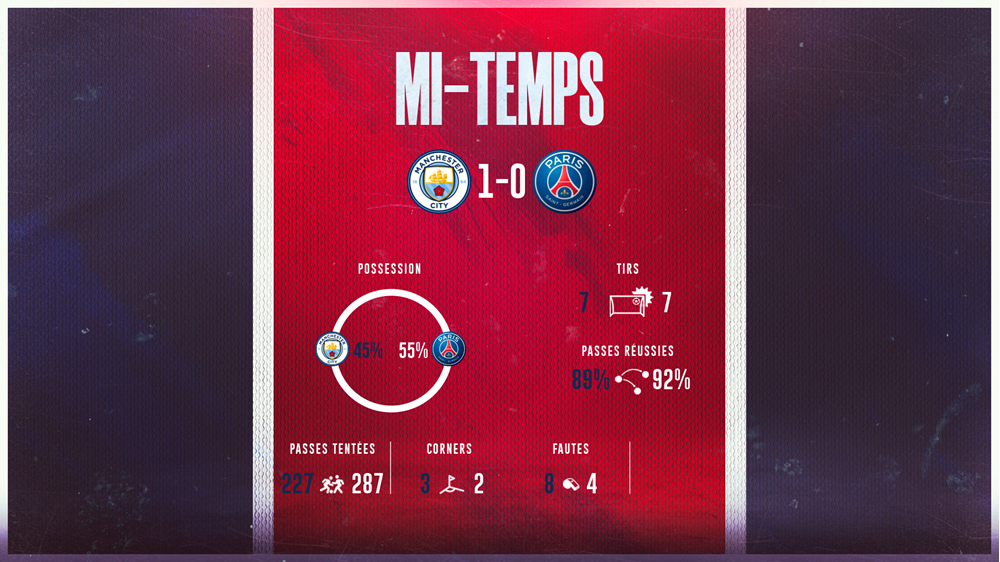 But after the break, the Sky Blues stepped up the pressure. And it was another counter attack that allowed Guardiola's side to double their lead through Riyad Mahrez (2-0, 63').
In an encounter that had become even more difficult, Les Parisiens then had to deal with the dismissal of Angel Di Maria (69'). What had already promised to be complicated became impossible as the minutes went by and legs became heavy. Les Franciliens got on with the task at hand and gave their all in order to finish in the best way possible... But the obstacles in front of them continued to multiply. After a remarkable performance, Mauricio Pochettino's side left the pitch full of honour after reaching the final four of the competition for the second consecutive year.