Paris Saint-Germain boasts more than 100 million fans on social media
Since the beginning of March, Paris Saint-Germain has passed the threshold of 100M followers on social media. By exceeding this symbolic milestone, just four months after totalling 90M followers, the Parisian football club has confirmed its exponential global popularity, making it one of the world's most famous sports franchises. Just 10 years ago, Paris Saint-Germain had just 500,000 fans.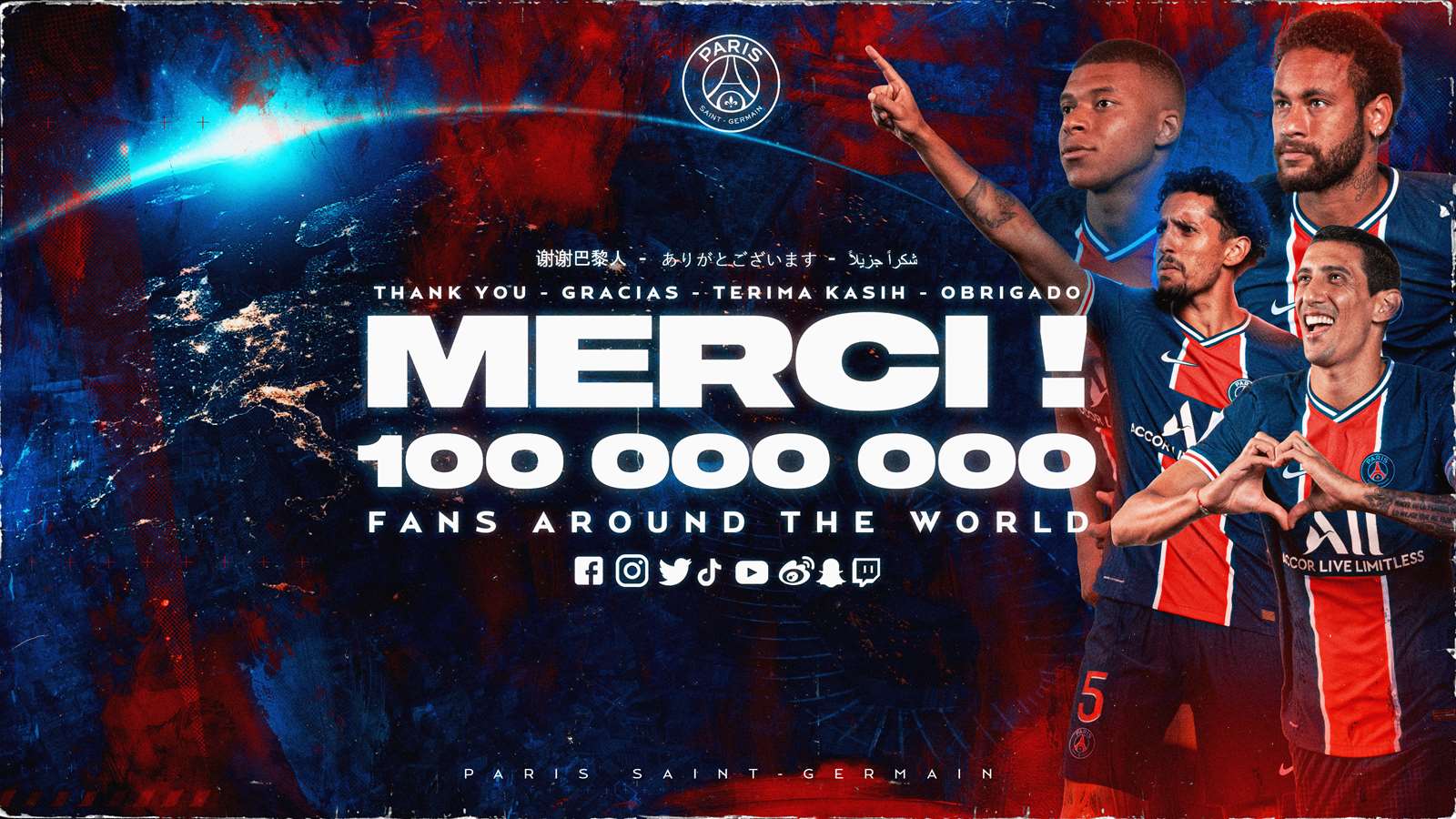 In the space of a year, and despite the recent difficulties that sports clubs have had connecting with fans, Paris Saint-Germain is proud to have recorded an exceptional 25% increase in online followers. This shows the effort the club has made to keep in contact with its supporters, wherever they are, and to attract new and younger fans from all over the world. The club's expansion has moved at lightning speed since its first UEFA Champions League final.
Though its fan base is historically Parisian and French, Paris Saint-Germain now boasts supporters from all over the world, grouped together in more than 117 fan clubs in over 30 countries. The club's international expansion explains this growing popularity. The club has a lot of followers in Brazil, which is where the majority of its Instagram followers live (6.2 million fans), and it is the second most represented country on Facebook, YouTube and TikTok. The club is also very popular in China, Algeria, Mexico, the United States and Egypt. Finally, the club has a great many supporters in India and Indonesia, where fans follow the club closely on Instagram, Facebook and YouTube.
Ever more popular with young people, Paris Saint-Germain is the second most followed football club in the world on TikTok, with more than 5 million followers. Videos from the Paris Saint-Germain account have generated more than 40 million likes since the account was created in 2019.