The Academy's got talent!
The FIFA U17 Women's World Cup, which features 16 nations from around the globe, is currently taking place in India.
Among these 16 nations are Brazil and France, who have no less than 4 players who have come through the Paris Saint-Germain Academy programme!
Lara Dantas (2005), Ana Julia (2005) and Luana Gusmao (2006), all three of whom passed through the PSG Academy youth teams in Brazil, are currently playing for the Brazilian Seleção.
For France, Fanny Rossi, who is already playing with the Paris Saint-Germain U19 women's team after 3 years at the PSG Academy, has been called up for the World Cup.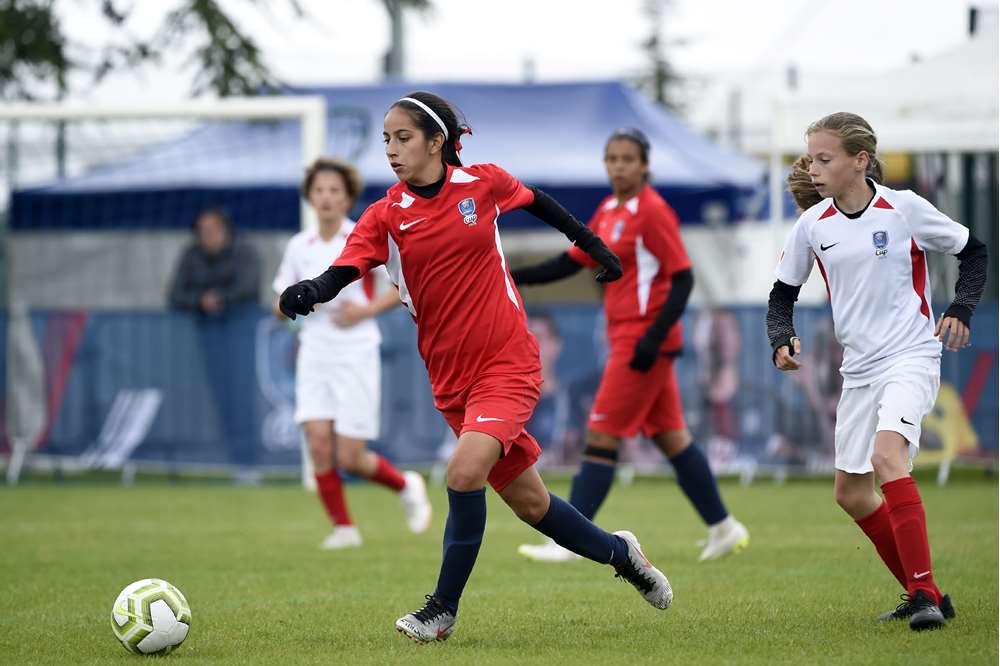 Ana Julia and Fanny Rossi during the Paris Saint-Germain Academy World Cup 2019
On the third day of the group stage, former academy player Lara Dantas scored a brace against the Indian U17 team! With 2 wins and 1 draw, the Seleçao are through to the quarter finals of the competition.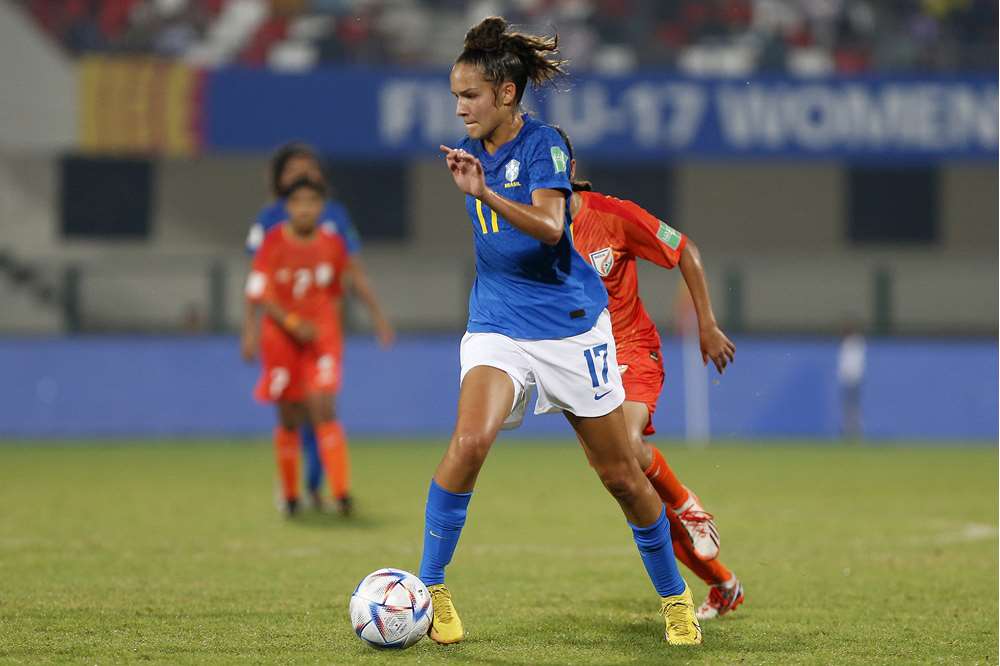 Lara Dantas, during the U17 Women's World Cup group stage match between Brazil and India
After three difficult group stage matches against Canada, Tanzania and Japan, the French U17 women's team was knocked out of the competition.
The club, which is particularly committed to the feminisation of football throughout the world, is very proud to have participated in the development of these young players who are now shining on the international scene.
more information about the Paris Saint-Germain Academy