Academy Technical Director in Brazil
From 18 to 30 April, Benjamin Houri was in the South American nation to see the development of the club's Academy structure.
The aim was to meet with local technical staff to try and improve still further the implementation of the club's training methodology across the 38 Paris Saint-Germain Academy units in the country.
He visited four of the 15 cities that have an Academy (Rio de Janeiro, São Paulo, Fortaleza and Salvador) looking at infrastructure, meeting players and observing training sessions.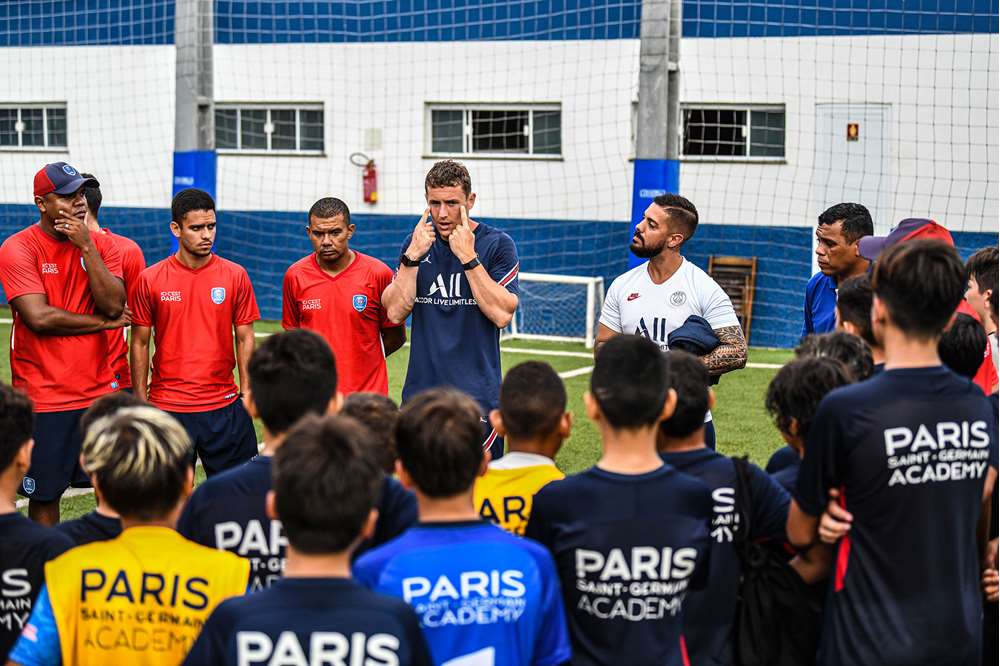 "I'm really impressed by the development of the Paris Saint-Germain Academy in Brazil in recent months, said Houri, who has been at the club for eight years. Now, we have 38 units and more than 200 coaches across the country. There's a clear ambition to expand this project, and each coach's application of the club's methodology and philosophy is perfect. The pitches, the environment and the infrastructure in the club's colours are of quality at each site and allow for total immersion in the Rouge-et-Bleu universe."
The Technical Director's own expertise has also contributed greatly to the programme's success. More than 6200 players across Brazil are involved in the initiative, and some are looking forward to the Paris Saint-Germain Academy World Cup at the Parc des Princes that starts on May 20.
MORE INFORMATION ON THE PARIS SAINT-GERMAIN ACADEMY