Nkantee extends contract with Paris Saint-Germain!
Paris Saint-Germain Esports is pleased to announce the renewal of the contract of young star player Ilias El Rhazzaz, alias "Nkantee", within its FIFA team!
At the time of his signature in September 2021, Ilias 'Nkantee' was announced as a star in the making, promised a bright future on the French and world FIFA scene.
He had won the first two editions of the eFoot Draft, organised by the French Football Federation in 2019 and 2020, and was beginning to make a name for himself in the passionate Esport community.
After a year within the Parisian structure, the young player has fully inhabited this status, racking up the high-level performances and establishing himself as one of the best French players of FIFA22!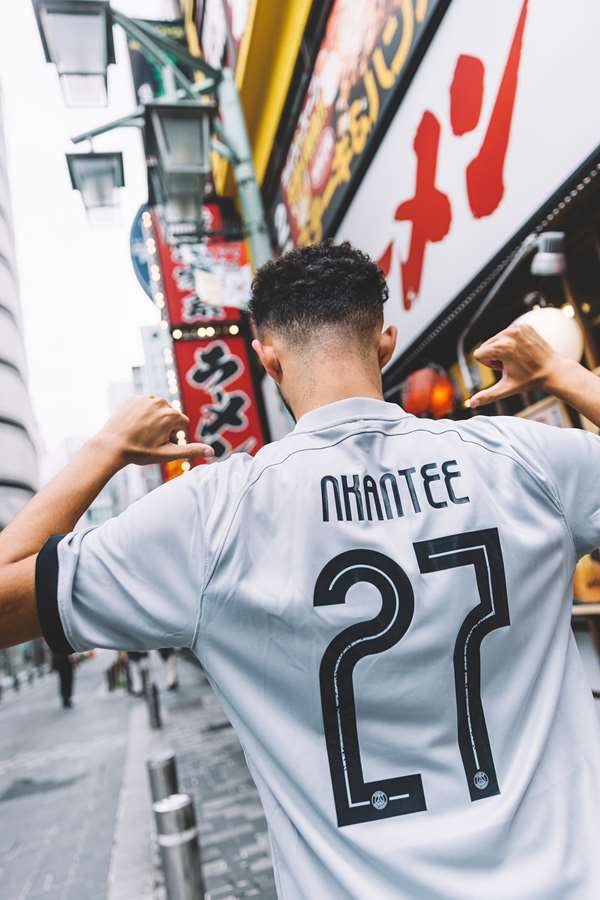 Individually, he performed all year long by qualifying systematically for the four qualifiers of the FIFA Global Series (FGS), a European competition organised by EA Sports, and only narrowly missing the world championships.
In the 2v2 (team competition), he brilliantly reached the semi-finals of the Eligue1 alongside Maniika, but they were eliminated on penalties by the defending champion (lorient) in a match that left a lasting impression on viewers.
Nkantee's game is spectacular, very offensive and efficient. These qualities, combined with an exemplary state of mind, earned him selection as one of the five and then three French players to represent France in the FIFAe Nations Cup, the equivalent of football\s FIFA World Cup.
Nadia Benmokhtar, Head of the Paris Saint-Germain Esports Section
"It is a pleasure to work with Ilias. He has all the expected qualities. In addition to being an excellent player, he is very motivated, respectful and committed. When he joined PSG Esports, he knew that his mission was twofold: to win titles, but also to represent our club positively.
All year long, he made himself available for charity events with the Foundation (with the children of the Necker hospital), educational events with the PSG Academy Esports to give courses to hundreds of young trainees, or for projects with our football players. From a sporting point of view, his season was also a success and we are very proud of him. For the coming season, we have great ambitions: in particular winning the eLigue 1, but also to shine on the European scene. Together we are setting high goals for ourselves and we have full confidence in him to help us achieve them."
Ilias El Rhazzaz
"I am very happy that PSG Esports trusted me by offering me my first professional contract in 2021. Since then, I have done everything to live up to the club's expectations by being as good as possible.
The PSG structure has offered me a framework, ideal training conditions, but also a very warm relationship. This has allowed me to express my full potential and to perform well. It is a source of real pride to have reached the semi-finals of Eligue 1 this season, but also to be selected with the French team for the World Cup.
I would like to thank the club for the confidence it has shown in me, as well as Maniika, with whom I played in pairs this season and who taught me a lot. I am sure that this new season will be a successful one."