Following the Prefecture's confirmation that the stadium could open to full capacity, Paris Saint-Germain are getting ready to welcome supporters back into the Parc des Princes on 14th August for their match against Racing Club de Strasbourg. Various measures will be implemented in order to ensure the health and safety of everyone involved.
"We have been looking forward to this moment for the last 18 months. The Rouge & Bleu are eager to see the club's supporters again, as it is thanks to their support and encouragement that we are able to reach new heights. In accordance with the government guidelines, over the last few months we have been setting out straightforward and clear conditions so that we can receive visitors safely," announced Nicolas Arndt, Director of Ticket Sales and Hospitality at Paris Saint-Germain.
Rules to follow when visiting the Parc des Princes
If you are a EU citizen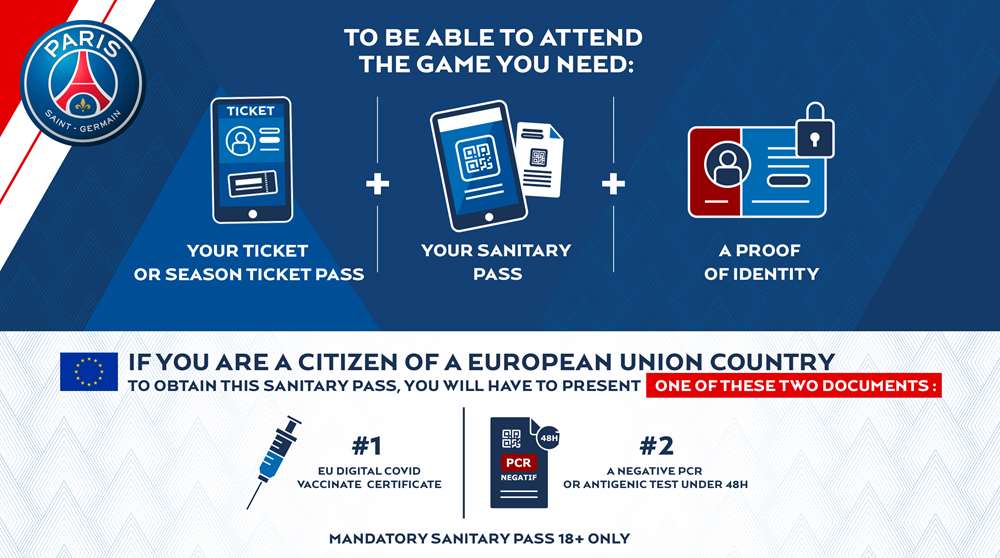 If you are NOT an EU citizen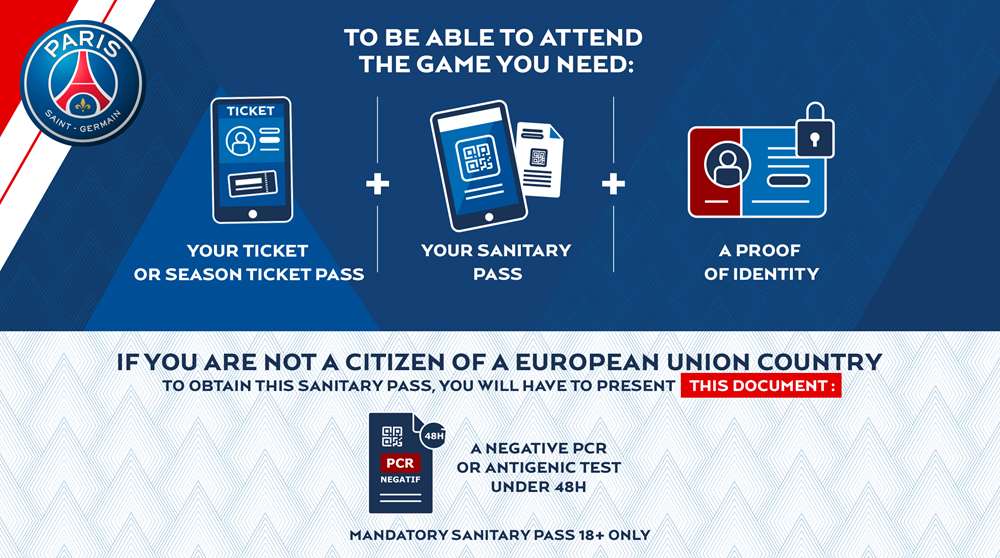 A strict health and safety protocol will be rolled out both inside and in the immediate vicinity of the Parc. Every spectator that wishes to enter the Parc must have a Health Pass (proof of full vaccination/proof that you have had Covid and are no longer contagious/negative PCR or antigen test result from within 48 hours of your visit), proof of identity and a ticket for the match. Inside the Parc des Princes, Paris Saint-Germain have stepped up their hygiene measures and have improved accessibility across the whole site. Spectators are asked to respect the hygiene precautions.
EU citizens will be required to show their European vaccination certificate or negative PCR/antigen test results.
Non-EU citizens will be required to show a negative PCR/antigen test result, carried out within 48 hours of their visit.
Children aged 12 to 17 will soon be required to have a Health Pass in order to enter the stadium (more information to follow).
47,900 loyal supporters to attend the first match
The Parc des Princes will once again be sold out on Saturday. All tickets for the first games against RC Strasbourg and Clermont Foot 63 have already been reserved. For those who have not yet bought their tickets, the official Ticketplace platform allows fans to sell their tickets to other fans.