Bronze for Goueffon and Keita in Portugal
PSG Judo was well represented this weekend in Coimbra, for a feircely competitive European junior championships where Yhonice Goueffon and Tanou Keita both won brinze medals!
In the -66kg captegory, Goueffon enjoyed 'a great day' acording to PSG Judo coach Nicolas Mossion. "He was eficient and disciplined," added the coach. In the same category, Widdman Laudort finished fifth, beaten by... Yhonice Goueffon in the 100% Parisian battle for bronze.
In the -100kg category, Tanou Keita, crowned French junior champion earlier this month, also finished third. "He is starting to fulfil his potential, but he needs to focus more and be more consistent," declared Nicolas Mossion. "He lost against a Russian judoka who also finished third despite completely dominating the combat."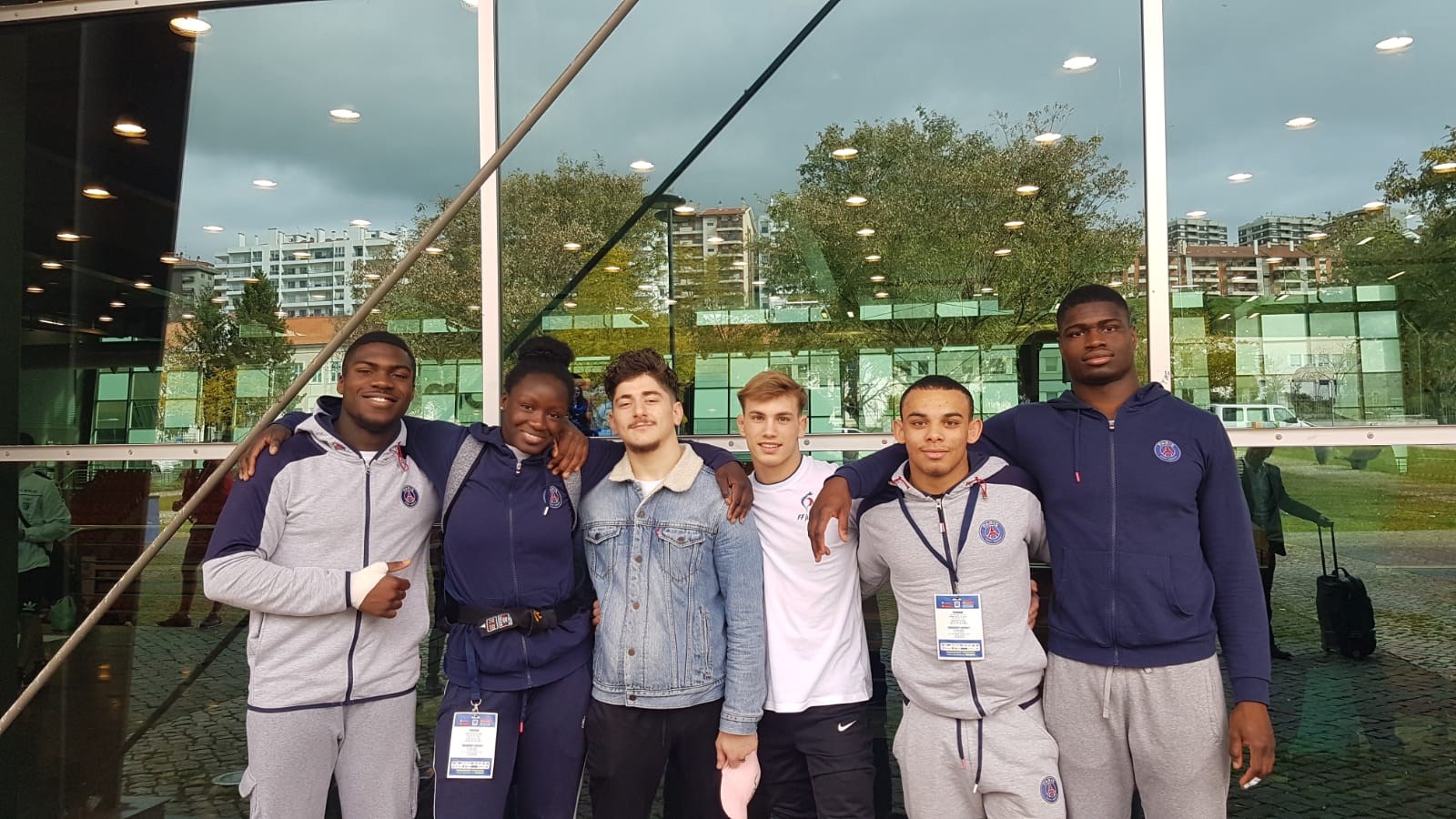 The third entrant in the -66kg category, Israil Dakayev, runner-up in the French junior championship two weeks ago went out in the round of 16. In the girls, Habi Magassa (-78kg) lost to the eventual gold medalist in the opening round before losing to wone of the bronze medalists in the second round. Finally, Eniel Caroly (-90kg) struggling with a injured right knee, Hugo Metifiot (-73kg), initially called up by the national team, did not compete.