Ander Herrera and Captain Marquinhos visit sick children in Poissy Hospital
The captain of Paris Saint-Germain, Marquinhos - joined by his wife, Carol Cabrino - and Ander Herrera paid a visit to the children in Poissy - Saint-Germain-en-Laye Hospital. Organised by the Paris Saint-Germain Foundation within the framework of its partnership with the Yvelines department, this visit was an opportunity for the special guests to share their experiences and smiles with the young patients.
For almost two hours, Marquinhos, Carol Cabrino and Ander Herrera chatted with the hospitalised children and teenagers, while strictly adhering to the health and hygiene regulations. The children were delighted to receive gifts from the players, such as shirts, bags, flags and other club and Foundation-branded collectors' items. A photo shoot and autograph signing session were also held in a separate room, which made this dream day extra special for both the children and the nursing staff.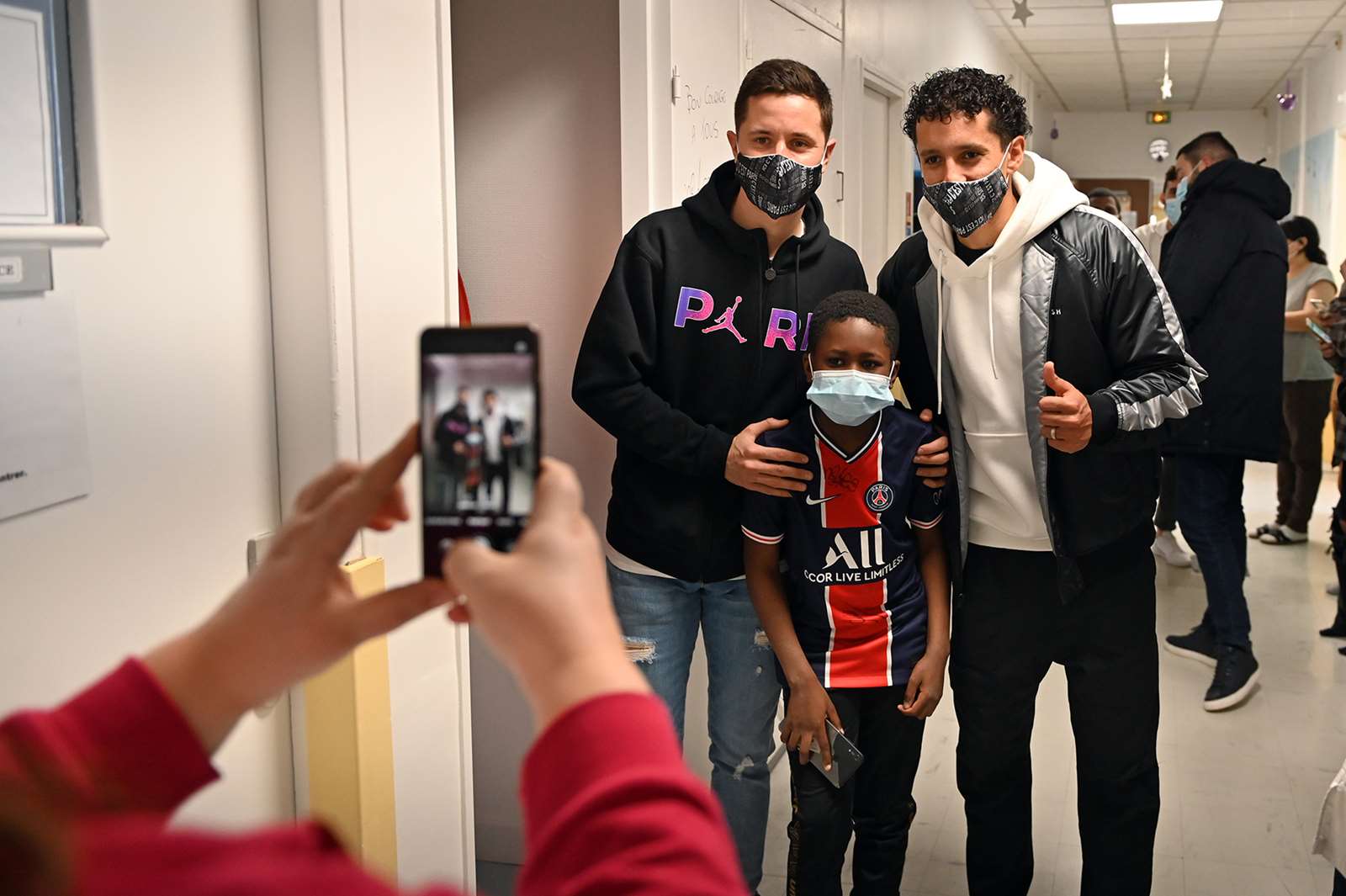 Marquinhos said: "It's nice to see their smiles, the children's faces, and to give them a bit of strength, to try and make their day better. It was very emotional for us too. When you leave here you feel like you've done something good with your day because the children are smiling. They took photos, got some presents. It made them happy, and us too."
The Paris Saint-Germain Foundation has worked with the Yvelines department since 2000 and would like to thank chairman Pierre Bédier for his support. Every year, the Foundation organises a PSG holiday programme for disadvantaged children which is hosted in the Yvelines. A number of special events and charity events to raise money for sick children are also organised in the department throughout the year.