Opened in 2005, the Paris Saint-Germain Academy offers thousands of children, in France and around the world, the chance to play football in one of its permanent schools or holidays camps.
Open to everyone
The Paris Saint-Germain Academy is open to boys and girls, from 4 to 17 years of age, irrespective of their standard, to share the values of Paris Saint-Germain via unique cultural and sporting experiences.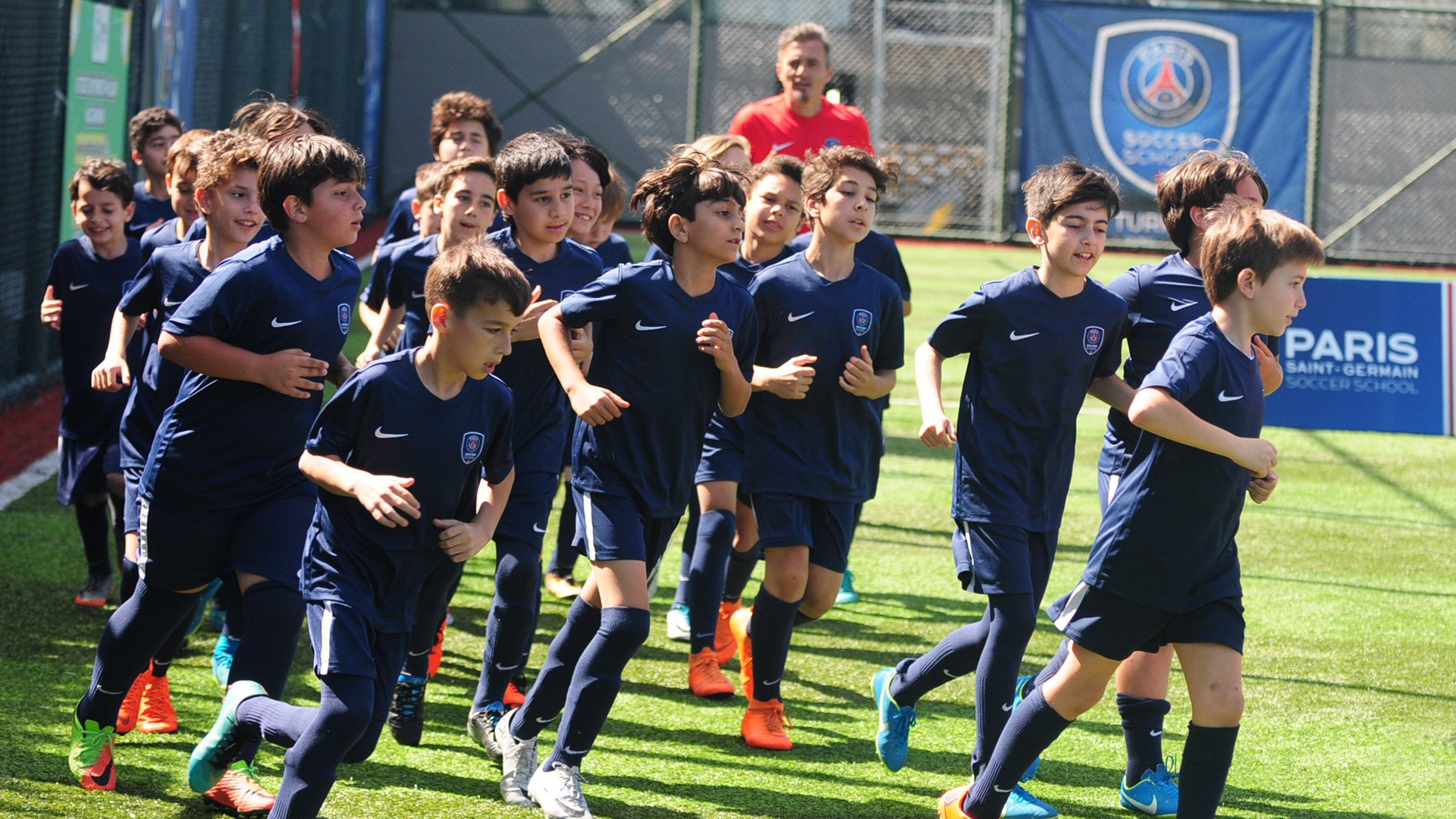 A renowned methodology
Each coach is specially trained in the Paris Saint-Germain methodology, to guarantee quality coaching.
The training sessions are devised by the club's technical staff and follow the Paris Saint Germain playing philosophy, while adapting to the level of each child.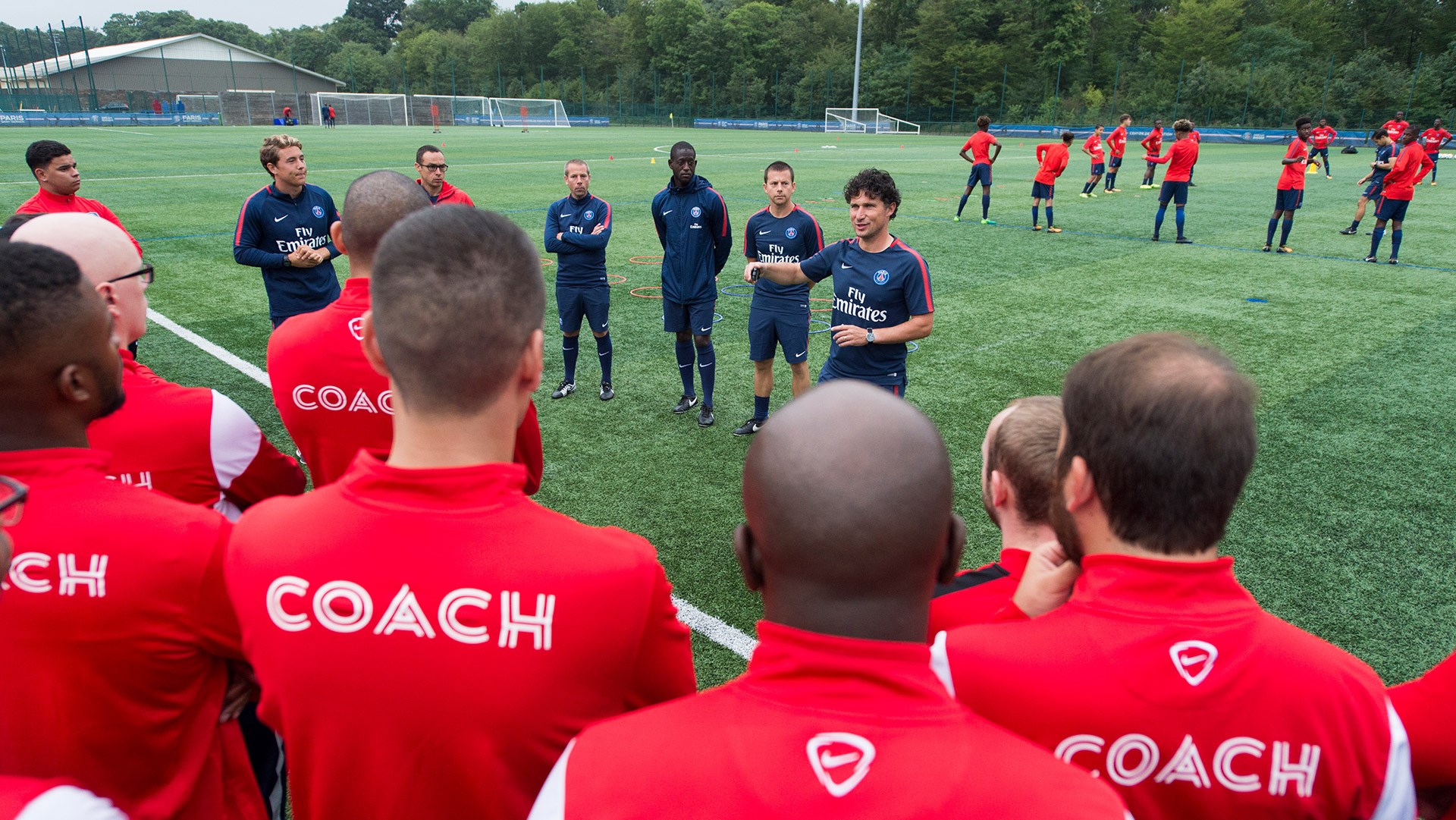 Excellent facilities
The facilities are of the highest standard to ensure the children get the most out of their training in a safe and secure environment.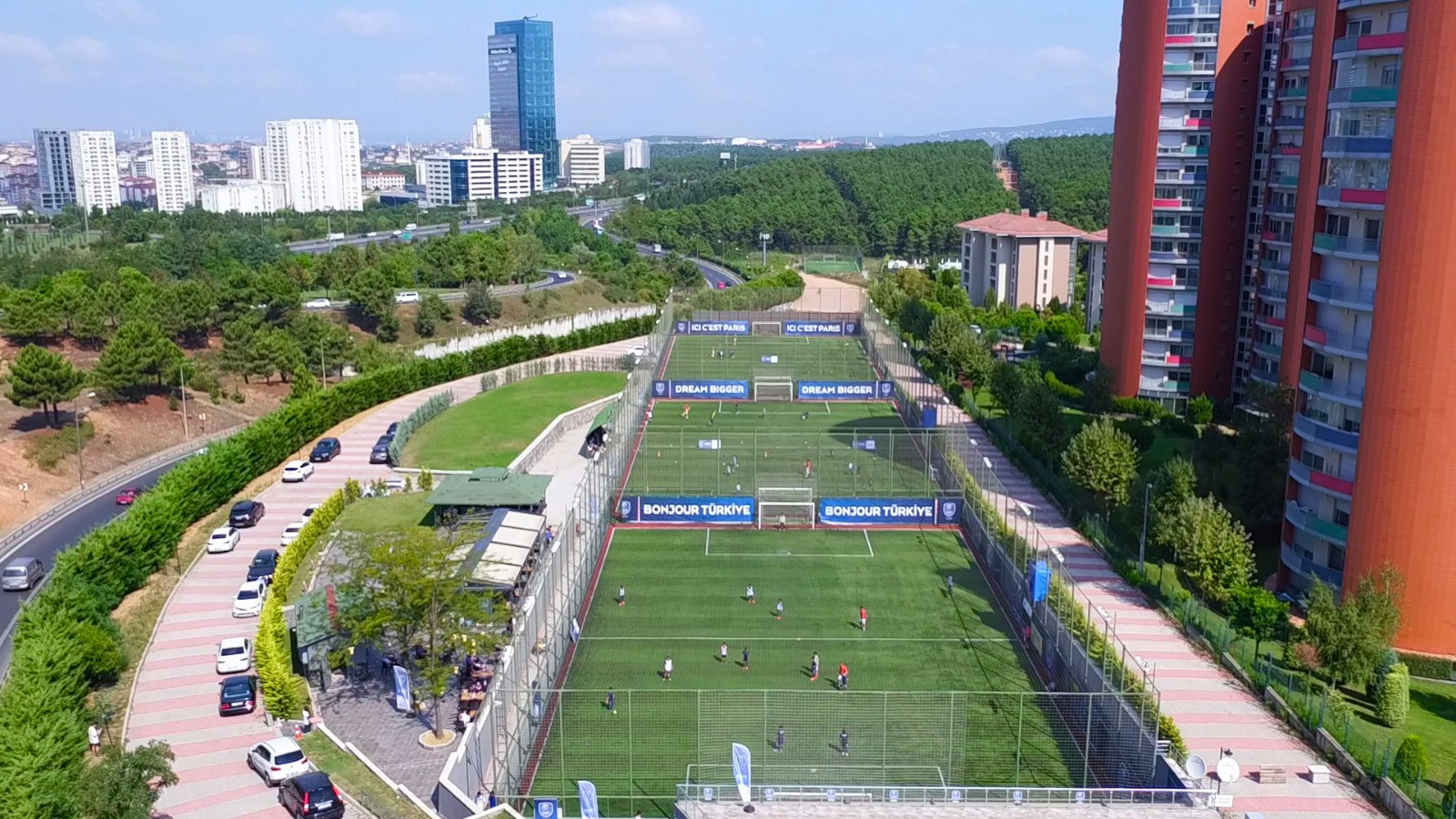 A strong international presence
The Paris Saint-Germain Academy is present in 15 countries, with more than 130 permanent centers.
More than 22,500 children participate in Academy activities this season, supervised by nearly 400 coaches trained by the club.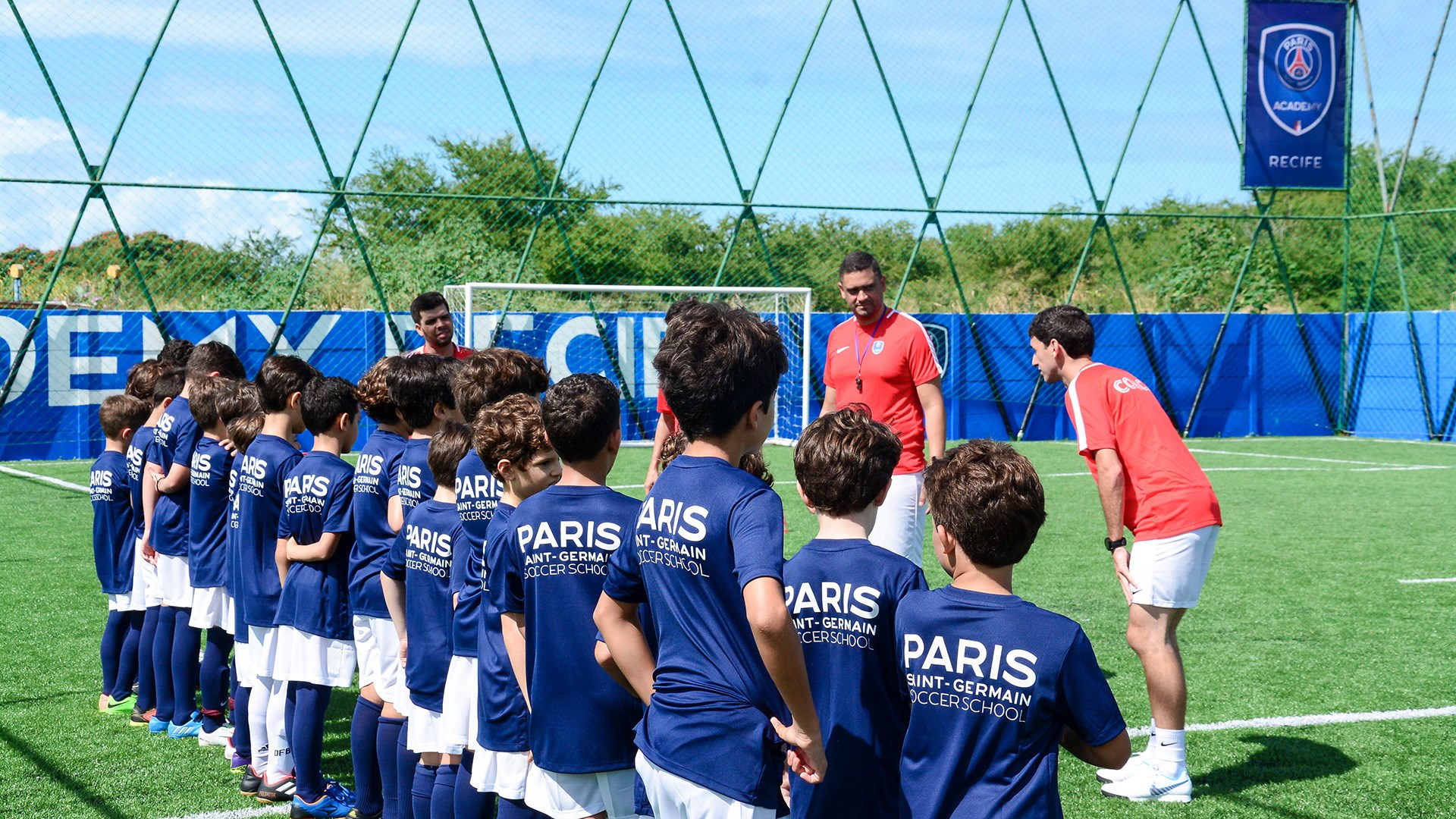 To maintain strong ties with the club and offer children some unforgettable memories, two big annual events bring together to Paris kids from all the academies around the world.
Paris Saint-Germain Academy Cup
For four days, teams from every Academy come together, offering them a unique sporting and cultural experience. The kids play in the football tournament, visit Paris and watch a Ligue 1 live at the Parc des Princes and much, much more.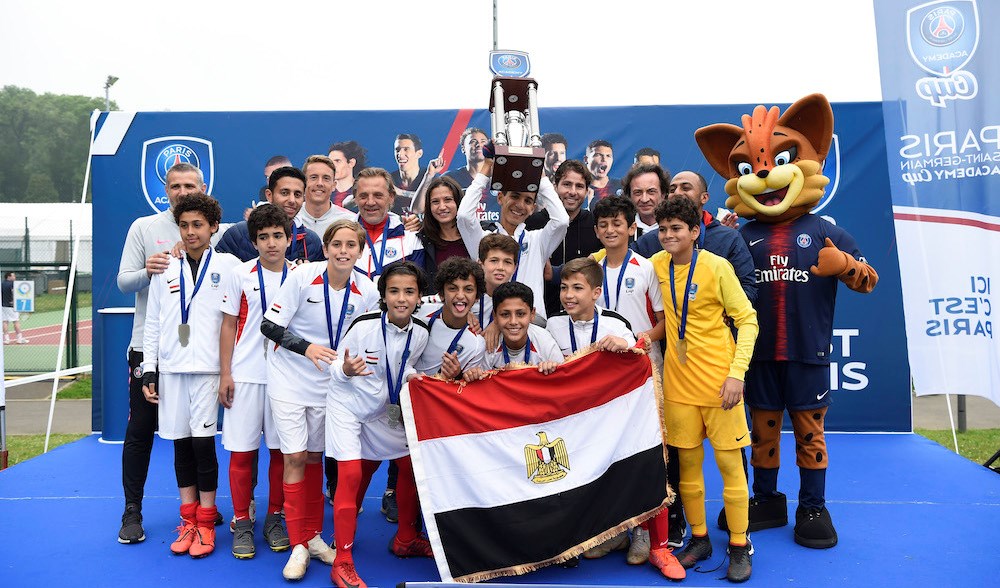 Paris Saint-Germain Academy Selection Camp
This intensive week-long camp brings together the two best players from each Academy around the world with the aim of helping them continue their development and introduce them to the demands of elite football.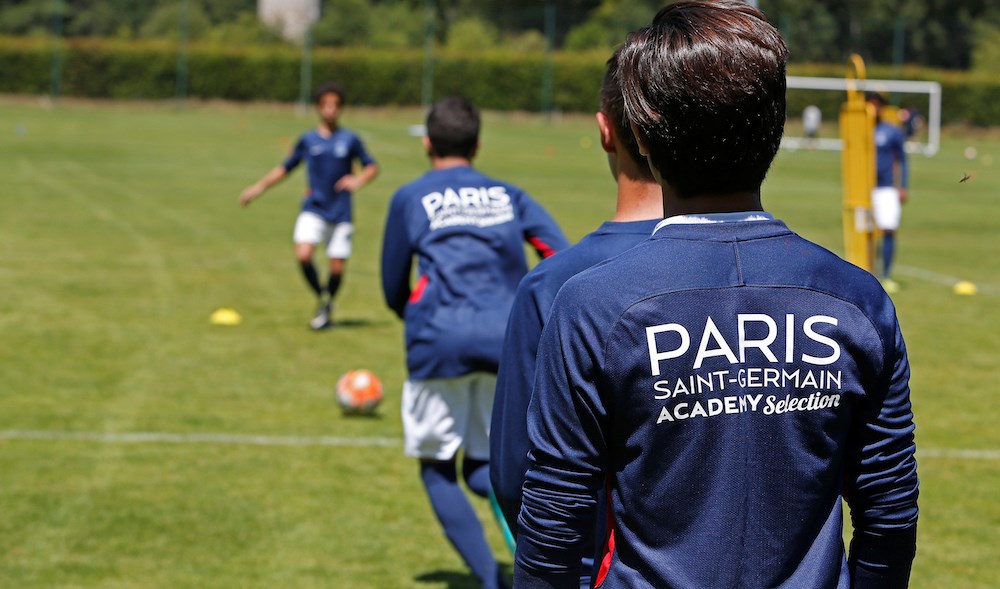 Pedro Miguel Pauleta, Paris Saint-Germain's goal-scoring machine between 2003 and 2008, is the official Ambassador of the Paris Saint-Germain Academy.
Paris Saint Germain offers footballers the opportunity to play in the best possible conditions, thanks to the world-renowned quality of its training and development of young players. It is a great honour and joy to become the official ambassador of the Paris Saint Germain Academy to share all my wonderful experiences over so many years in this incredible club