Time for the international break
The Paris Saint-Germain squad are heading off for 10 days of international duty with their respective countries.
Only the France players, Grace Geyoro, Kadidiatou Diani, Perle Morroni and Sandy Baltimore, Spain's Irene Paredes, Germany's Sara Däbritz, Switzerland's Ramona Bachmann and Poland's Paulina Dudek will get a chance to wear the colours of their country. The others have seen their games either cancelled (Chile, Denmark) or won't travel due to the pandemic (USA, Canada and Brazil), and so will stay with Olivier Echouafni and his staff to work at the training centre in Bougival.
Jade Le Guilly, Laurina Fazer and Alice Pinguet have been called up by France's U19 side, and will stay at Clairefontaine during this period.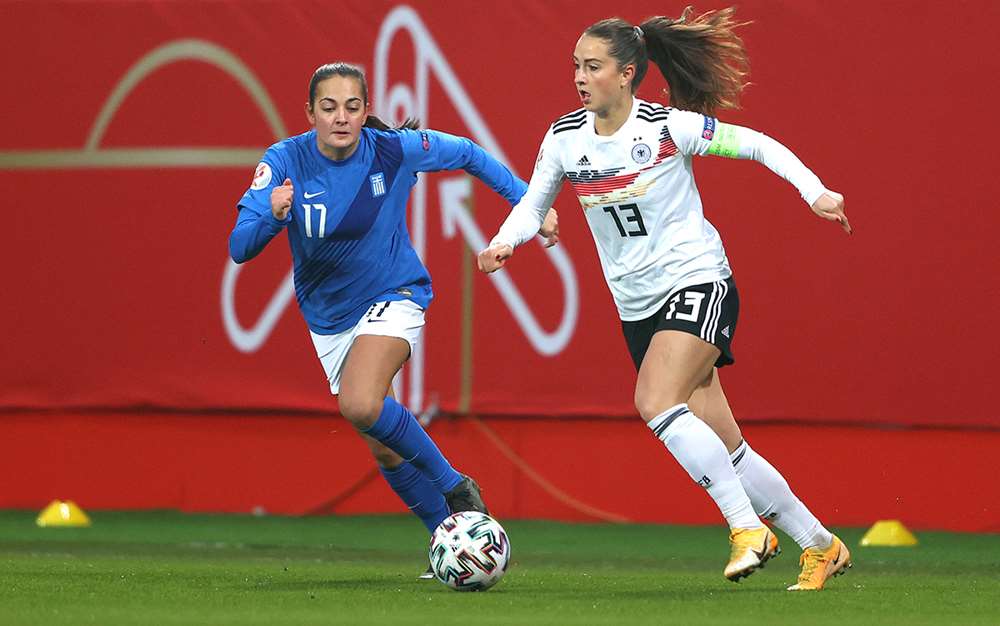 THIS WEEK'S GAMES
All times CET
Saturday 20 February 
France vs Switzerland, Metz (France), 9:10pm
Sunday 21 February
Germany vs Belgium, Aachen (Germany) 4:10pm
Tuesday 23 February
Spain vs Poland, Madrid (Spain) 5pm
France vs Switzerland, Sedan (France) 7pm
Wednesday 24 February
Netherlands vs Germany, Venlo (Netherlands) 6:30pm