Tiane Endler: "We can do great things"
The Paris Saint-Germain goalkeeper, who has had a remarkable year, assesses 2020 and looks ahead, setting objectives for the women's team in 2021, speaking to PSG TV.
WHAT WILL YOU REMEMBER FROM 2020 FOR PARIS SAINT-GERMAIN?
"It has been a different year, difficult, more complicated for some than others. Luckily my family is well, which is the most important thing. As for football, we have been through good and bad moments. That's the beauty of football and it keeps you wanting to keep going, those emotions that you have every time you play, winning or losing. We are lucky to live with those emotions continuously and I think that in summary it has been a very positive year for me, for us. We have nothing to complain about so I hope it continues like that, to continue to be healthy, with the family well and the rest will come."
HOW WOULD YOU ASSESS YOUR OWN YEAR AT THE HEART OF THE WOMEN'S TEAM?
"I think it has made me grow a lot as a player and as a person. I have managed to develop myself in more competitive football. Being at one of the best clubs in the world requires that, to be always at a good level, to demand the maximum of yourself, to train every day to be better and the competition is always hard. It has made me grow a lot as a player and as a person too. It has been a great experience. I have been here 4 years here and I have felt at home. I am very happy with everything we have done together and I hope we can continue this way."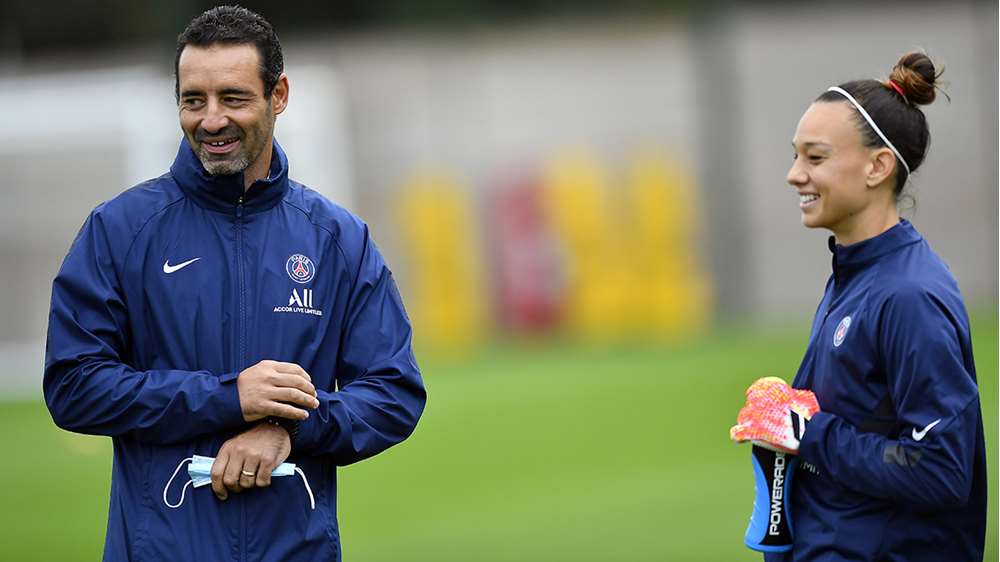 IT'S ALSO A YEAR IN WHICH THE LEAGUE SEASON CAME TO AN ABRUPT HALT, WHEN YOU WERE VERY CLOSE TO LYON IN THE STANDINGS…
"At the club we have done a good job. We did not finish the league last year and we were very close to Lyon, with many matches still left to play. We had that bitter taste that we could have done a better job and maybe win the championship. We couldn't, but I hope that this season we can do it. This season it was really satisfying to beat Lyon at the Parc des Princes. It had been several years that we had been unable to beat them, all the while getting close to doing it. It gives us confidence, knowing that we can do great things, that we have beaten one of the best teams in the world and that we can beat anyone."
DO YOU HAVE THE IMPRESSION THE TEAM IS PROGRESSING?
"I think it was a step forward, we are much more confident, together for the same goal, all players pulling for the same side and that helps a lot. We have had a good preparation too and it has felt. We have felt very comfortable playing, with more confidence and I hope it will be reflected at the end of the year with some trophies for the club because I think we deserve it. We have been very close but we have lacked that last little bit of quality and I think this year we can achieve it with the team we have."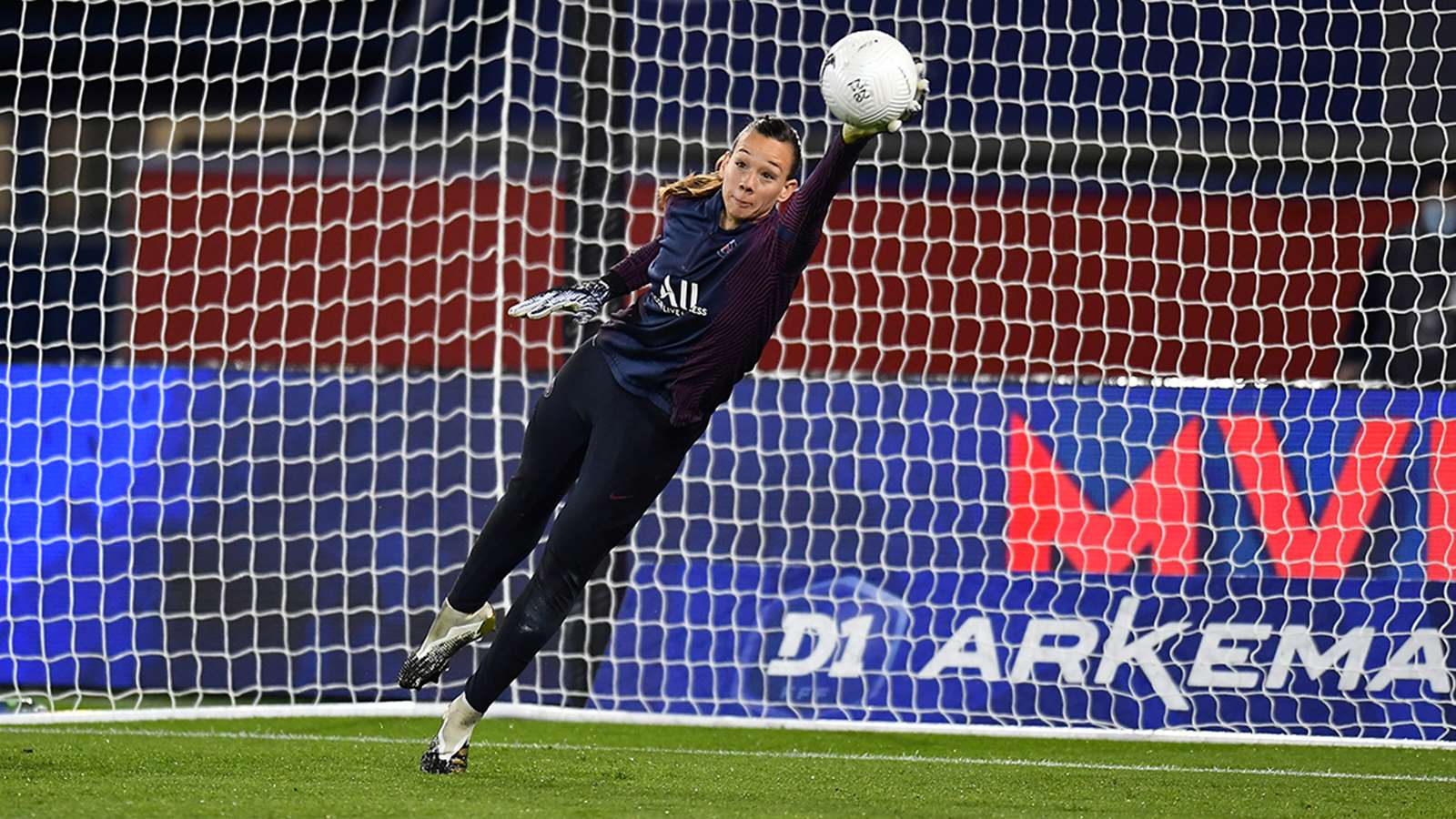 WE CAN IMAGINE IT'S A SOURCE OF GREAT SATISFACTION TO HAVE THE BEST DEFENCE IN THE DIVISION?
"I think that the most difficult thing is to be focused even though you have little work. There are few chances that the opposition team has and you have to be ready to respond when they have those few chances. That's what makes my position of goalkeeper great. You may only have 1 or 2 things to do and you have to do them well. I think we have achieved things by working well together this year. We have only conceded 2 goals. I think it's a motivation for all of us to have the best defensive record. It gives the whole team the desire to defend even more and to refuse to concede goals. The whole team defends and the whole team attacks. I think that's the key to this year. We all know each other very well too and that helps a lot. The team has become more united because we've been working together for numerous years."
YOU ARE STILL IN THE Womens Champions League. IS IT AN OBJECTIVE FOR YOU?
"The Champions League is always a different tournament, a different feeling when playing, a different motivation, all the teams want to win it. We have been close, I hope that this year we can play the final. It would be something very nice for us, for me personally it would be a dream to win the UWCL. We have to keep on working all year long to be able to get it, keep on focus to the maximum. I think that if we are 100% focused on what we have to do we can win it."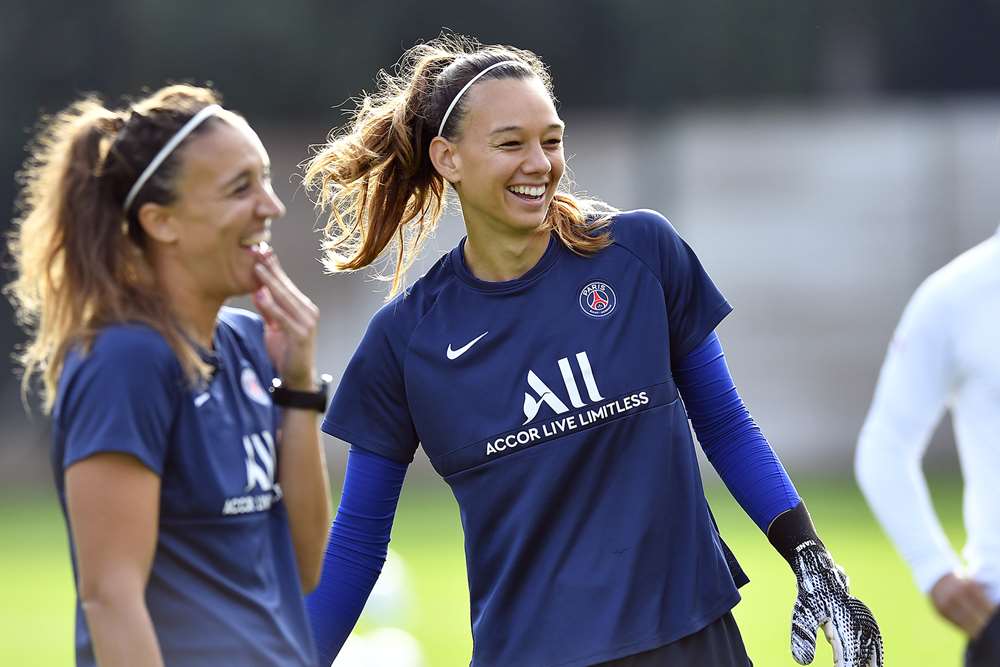 WHAT'S THE NEW YEAR'S RESOLUTION FOR THE WOMEN'S TEAM FOR 2021?
"I think the key is to know that we haven't won anything yet, that now we have a holiday period, a rest period that we have to take advantage of and that in the second half of the season we have to continue with what we have been doing if we want to win trophies. It has been a great year but it has to keep getting better. If we don't continue the way we have been up to now it won't help much. I think everyone has to come back with maximum motivation. Maybe we are closer than other years to wining the title but we haven't done it yet."