This week's internationals schedule
Nineteen Paris Saint-Germain women's team players joined up with their national teams for this week of internationals. Take a look at their schedules.
CONSTANCE PICAUD / GRACE GEYORO / KHEIRA HAMRAOUI / SANDY BALTIMORE / KADIDIATOU DIANI - FRANCE
Les Bleues will play three matches in Laval and Angers as part of the Tournoi de France 2023. The first match will be against Denmark on Wednesday 15 February at the Stade Francis Le Basser, the second three days later against Uruguay at the Stade Raymond Kopa, and the third three days later against Norway, also in Angers. All kick-offs will take place at 21:10.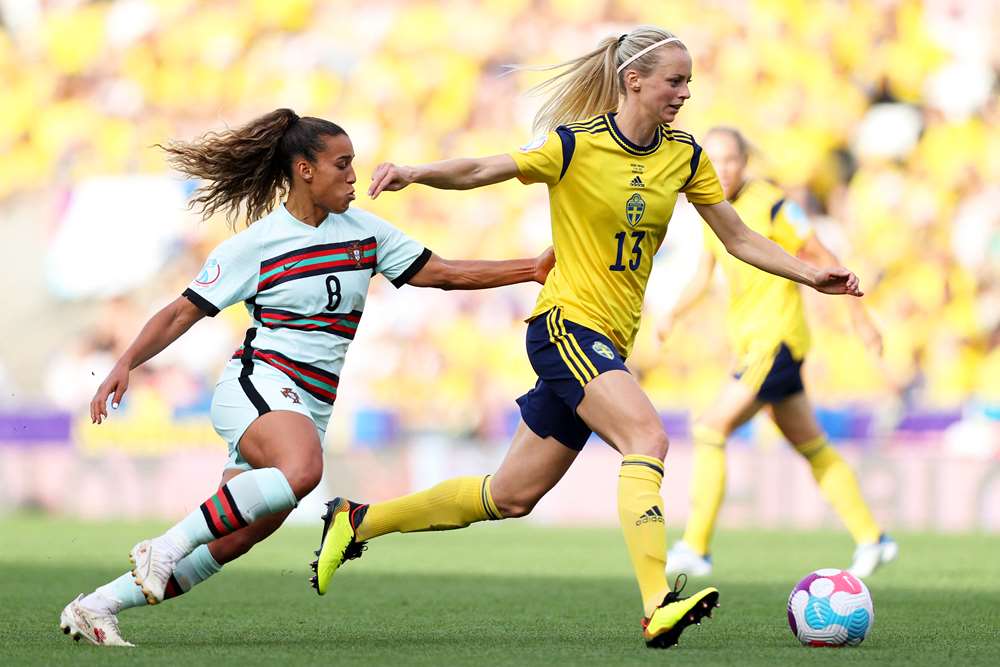 AMANDA ILESTEDT - sweden
The Paris Saint-Germain player has been called up by Sweden women's coach Peter Gerhardsson to play in the Blagults' next two friendlies. They will first travel to Spain where they will play China on Thursday 16 February at 18:30 at the Marbella Football Center in San Pedro de Alcantara, and then fly to Germany to face the hosts six days later at 18:15 at the Schauinsland-Reisen Arena in Duisburg.
MARINA GEORGIEVA - austria
The Paris Saint-Germain player has been called up by her coach Irene Fuhrmann to take part in the two friendlies against the Netherlands in Malta. The first match will take place on Friday 17 February at the Tony Bezzina Stadium in Paola, and the second on Tuesday 21 February at the National Stadium in Ta' Qali. Kick-off on both occasions will be at 18:00.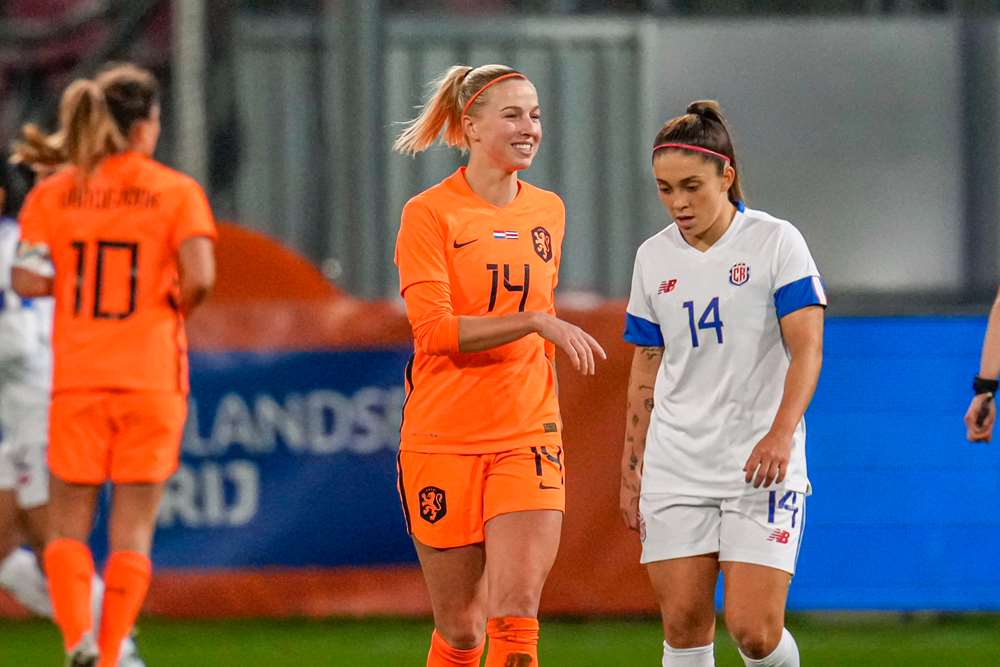 JACKIE GROENEN / LIEKE MARTENS - netherlands
Both called up by coach Andries Jonker, Jackie Groenen and Lieke Martens will face their club teammates in the friendly double-header against the Rot-Weiss-Roten in Malta on 17 and 21 February.
RAMONA BACHMANN - switzerland
Called up by her coach Inka Grings, the Rouge et Bleu striker will join her team for a friendly double-header against Poland. The two matches will take place on Friday 17 February at 15:30 and four days later at 16:00 in Spain, first at the Estadio Nuevo Mirador in Algeciras and then at the Marbella Football Center in San Pedro de Alcantara.
AMALIE VANGSGAARD - denmark
The striker will be reunited with some of her club teammates as she will also be playing in the Tournoi de France with the Danish national team. The festivities will begin on 15 February at 21:10 against France, then against Norway on 18 February at 18:00 before ending with a match against Uruguay on Tuesday 21 February, also at 18:00. All these matches will take place at the Stade Francis Le Basser in Laval.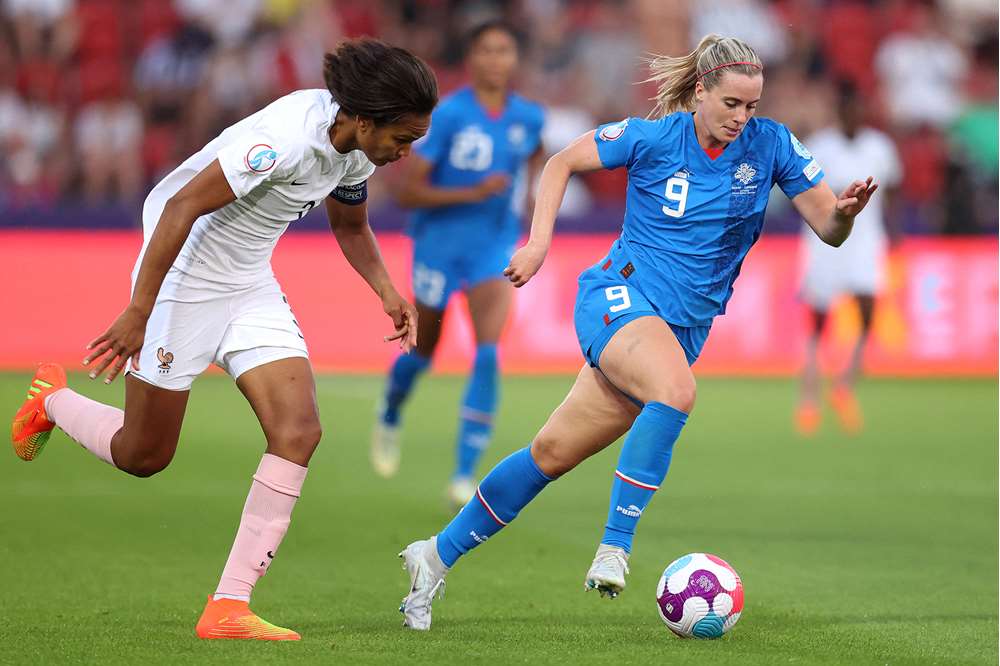 BERGLIND BJÖRG THORVALDSDOTTIR - IceLAND
The Parisian striker will take part in the 2023 Pinatar Cup in San Pedro del Pinatar, Spain. Iceland will first face Scotland on 15 February at 20:30, then Wales on 18 February at the same time and will finish their stay in Spain with a match against the Philippines on 21 February at 15:30. These matches will take place at the Pinatar Arena Football Center.
LI MENGWEN - CHINA
The Chinese international will take part in four friendlies against two Spanish clubs on 14 and 19 February and against the Swedish and Irish women's teams on 16 and 22 February in Marbella.
ASHLEY LAWRENCE - CANADA
The Canadian has been called up to play in Canada's next three matches from Thursday 16 to Wednesday 22 February in the United States. Canada will face the host nation on Thursday, February 16 at 19:00 at Exploria Stadium in Orlando, Brazil three days later at 17:30 at GEODIS Park in Nashville, and Japan three days later at 15:00 at Toyota Stadium in Frisco.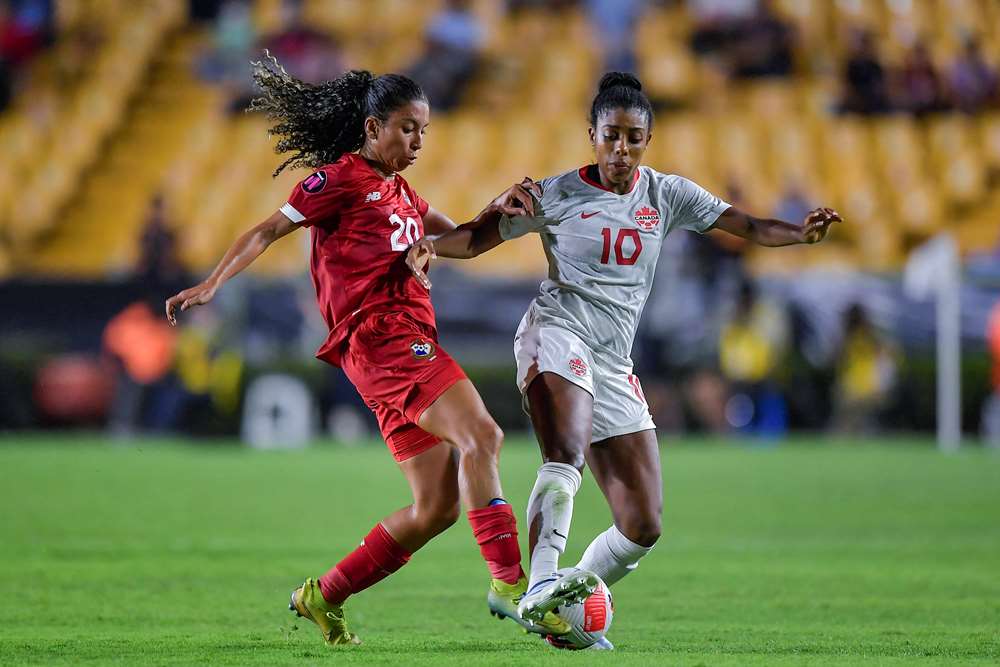 ALLYSON SWABY - JAMAica
The Jamaican women's team will fly to Australia for a friendly against their Spanish, Czech and Australian counterparts from 16 to 22 February.
LAURINA FAZER / ORIANNE JEAN-FRANÇOIS / MANSSITA TRAORÉ - FRANCE U23
Three young players from the capital have been called up by Grégoire Sorin, coach of the French U23 women's team, to take part in the two friendlies against the United States at the Clairefontaine National Football Centre on Friday 17 and Monday 20 February, at 15:00 and 11:00 respectively.
KORBIN ALBERT - united states U23
Called up by her coach Carrie Kveton, the new Parisian will join her national team for the two friendlies against France's U23s at the National Football Centre in Clairefontaine on 17 and 20 February.