This week's international fixtures
No fewer than 16 players from the Paris Saint-Germain women's team have joined up with their national sides for this week's international games. Here are all the details (all kick-off times CEST):
Sandy Baltimore / Kadidiatou DIANI / Elisa De Almeida / Grace Geyoro / Sakina Karchaoui / Marie-Antoinette Katoto / Léa Khelifi - France
Les Bleues face two qualifiers for the 2023 FIFA Women's World Cup, starting with Friday's meeting with Greece, scheduled for 5pm at Pampeloponnisiako Stadium in Patras. Four days later at 9pm, they will then take on Slovenia at Mestni Stadion Fazanerija Murska Sobota.
Paulina Dudek - PolAND
Poland will also contest two qualifiers for the 2023 World Cup. They begin by hosting Belgium at the Polsat Plus Arena in Gdansk at 7pm on Friday, before a trip to Vazgen Sargsyan Republican Stadium in Yerevan to tackle Armenia at 5.30pm next Tuesday.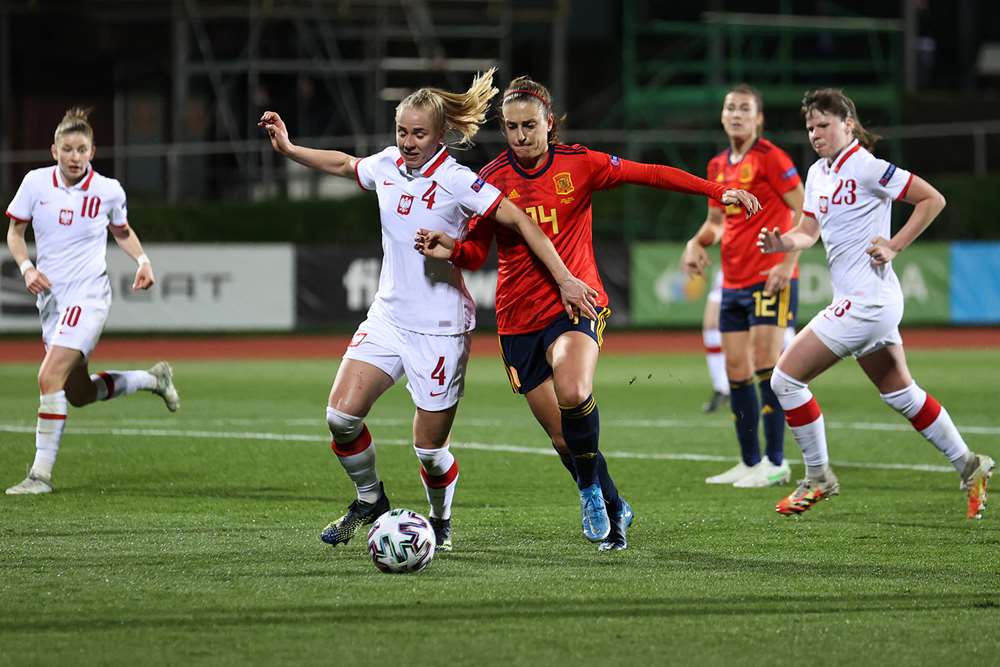 Amanda Ilestedt - SWEDEN
The Paris No15 has been called up by Sweden coach Peter Gerhardsson for the nation's two upcoming 2023 World Cup qualifiers. First up is a trip to the National Training Centre in Senec to face Slovakia at 5.30pm on Friday, followed by a home fixture against Georgia at Gamla Ullevi in Gothenburg next Tuesday, with kick-off at 6.30pm.
Sara Däbritz - GERMANY
Sara Däbritz and Die Frauen-Nationalmannschaft likewise have a pair of World Cup qualifiers on the agenda. Germany will play both games at home: against Bulgaria at Stadion der Freundschaft in Cottbus at 4.10pm on Saturday, and against Serbia at Chemnitz's Stadion an der Gellertstrasse at 4pm three days later.
Ramona Bachmann - SWITZERLAND
Two World Cup qualifiers also await Ramona Bachmann and her Switzerland team-mates during the international break. The Nati welcome Lithuania to Stockhorn Arena in Thun at 7pm on Friday, before they travel to Stadionul Zimbru in Chisinau to tackle Moldova at 8pm four days later.
Barbora Votikova - CZECH REPUBLIC

Barbora Votikova and the Czech women's team will similarly be busy on World Cup qualification duty. The Czechs first venture to Euroborg Stadion in Groningen to face the Netherlands at 8.45pm on Friday, followed by another away trip to Stadion u Nisy in Liberec to meet with Cyprus at 5.30pm four days later.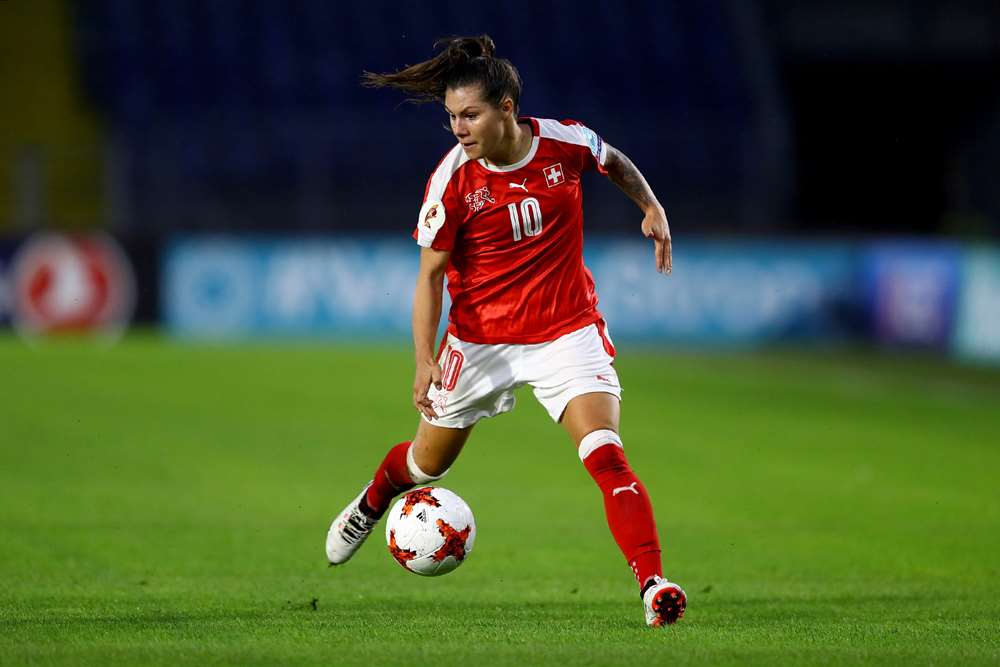 Celin Bizet Ildhusoy - NorWAY U23
The forward has been selected by Norway U23 coach Nils Lexerod for Friday's friendly against Kolbotn, due to be held at Sofiemyr Stadion in Oslo at 5.30pm.
Laurina Fazer - France U19
Youngster Laurina Fazer will be taking part in the qualifiers for the 2022 UEFA European Women's Under-19 Championship. France will dispute all three games in Stara Pazova, Serbia, beginning against the hosts at 7pm on Wednesday. They then tackle Iceland at 2pm on Saturday and finish this qualifying phase against Sweden at 3pm next Tuesday. In addition to Fazer, Paris women's U19 player Manssita Traoré has also been called up for these qualifiers.
Nelly Da Cruz - Portugal U19
The Portugal U19 squad coached by José Paisana have three matches of their own to look forward to, with all three taking place at Cidade do Futebol in Lisbon. Portugal get the ball rolling against Denmark at 4pm on Thursday, face the Republic of Ireland at 3pm on Saturday and end by tackling Norway at 10am next Tuesday.