The women's team pick Reims apart!
Paris Saint-Germain recorded an emphatic 7-0 win over the Champagne side in this weekend's D1 fixture.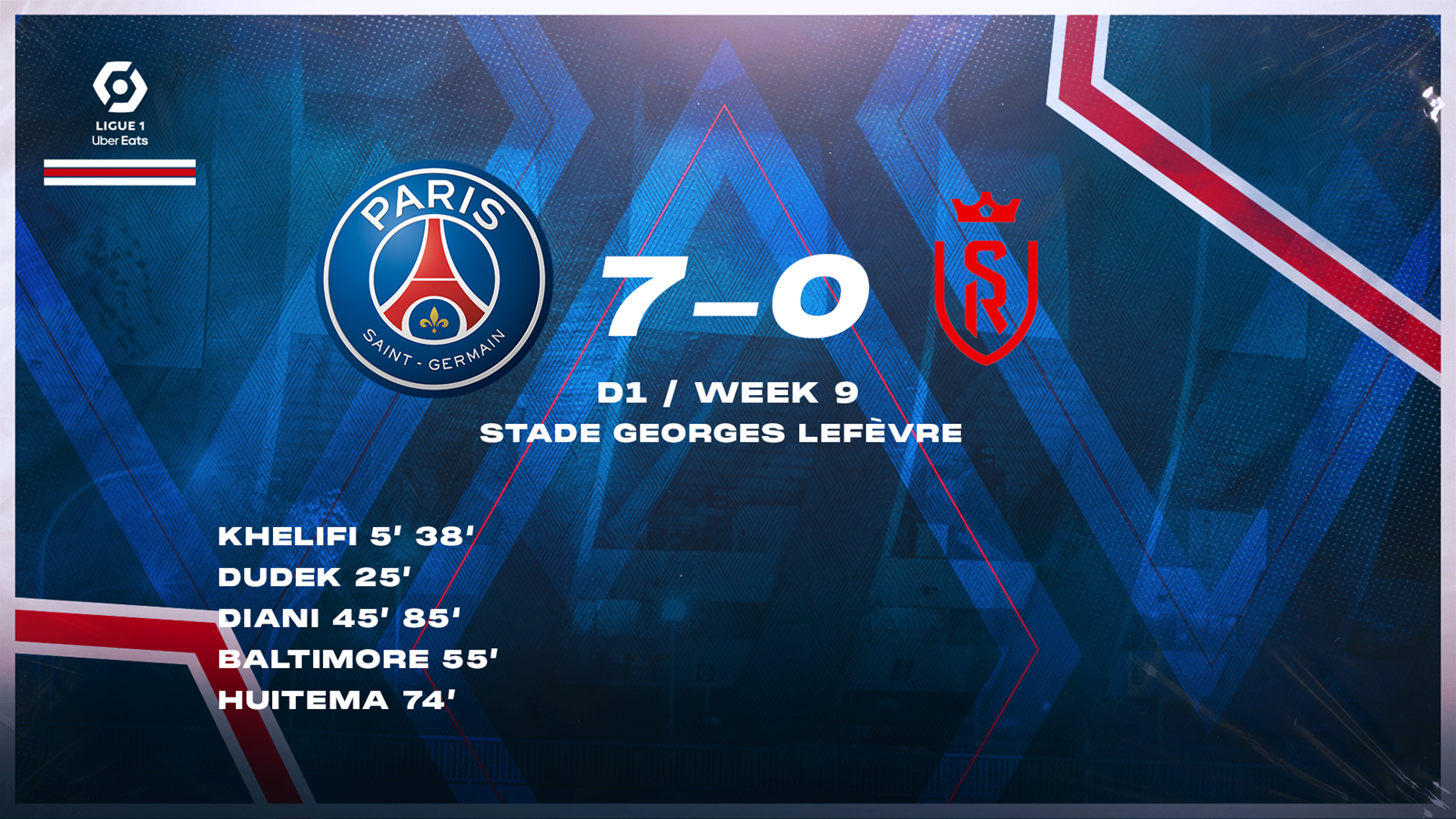 Three days after clinching a place in the UEFA Women's Champions League quarter-final, the Rouge-et-Bleu took on Reims, eighth in the table, with a starting line-up tweaked by coach Didier Ollé-Nicolle: Charlotte Voll started in goal while the front three was Baltimore - Katoto - Diani.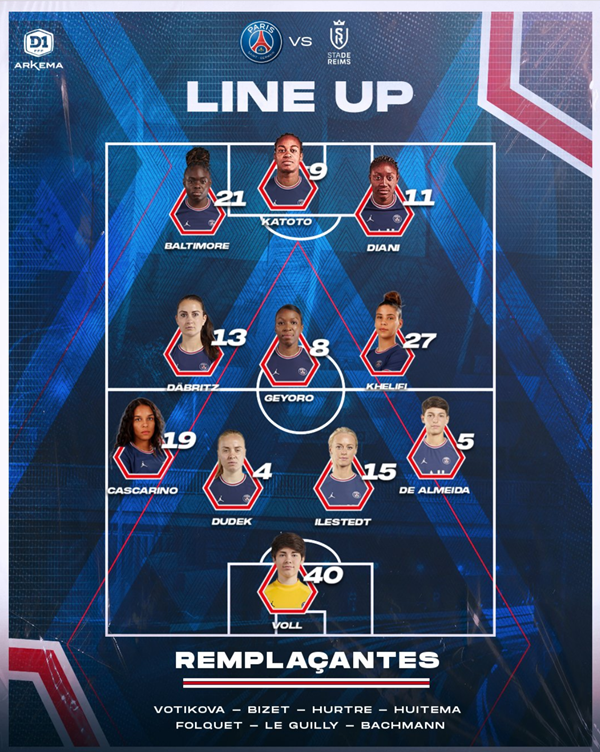 The Parisians set the tone early, and pushed on by their fans, they made the breakthrough just four minutes in when Lea Khelifi headed home from Sandy Baltimore's sublime pass (1-0, 4'). Paris created a number of chances, notably with Kadidiatou Diani stinging the Reims goalkeeper's hands from distance (20').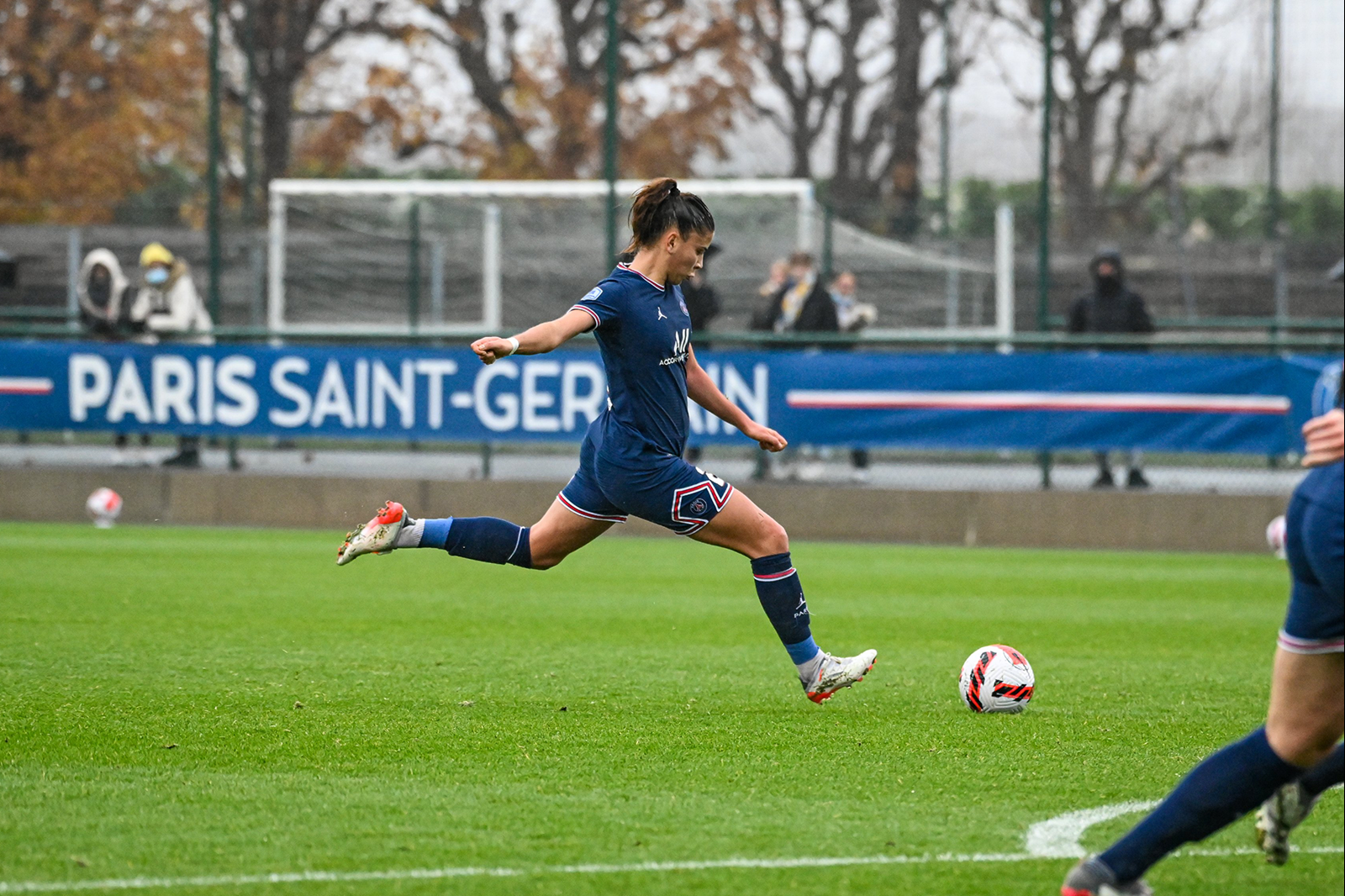 Six minutes later, they got the second their play deserved through Paulina Dudek's header (2-0, 26'). After Sandy Baltimore had been fouled,  it was Sara Däbritz who sent over the free-kick for Dudek before Khelifi claimed her second and her side's third with another set-piece (3-0, 37'). Diani caused the Reims defence untold problems and added the fourth thanks to Däbritz's assist  (4-0, 45').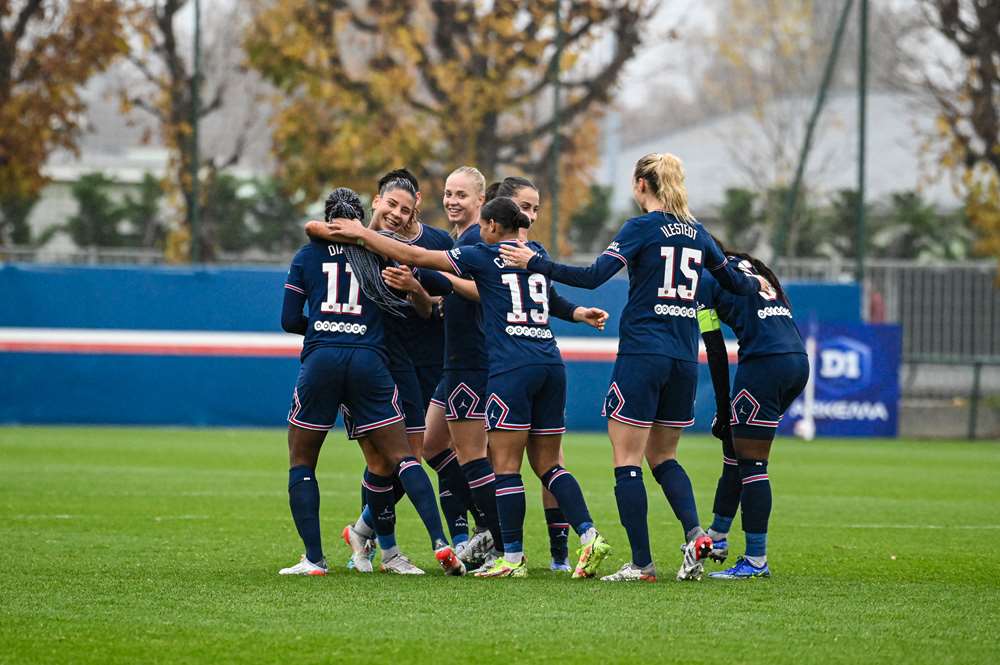 Baltimore soon added to the scoreline after the restart, netting a penalty following a foul on Katoto (5-0, 55'). Jordyn Huitema, who had only just come off the bench, found the net with a header from a Cascarino cross (6-0, 74'). Diani then scored her second goal of the game, slotting home a penalty awarded for a foul on Huitema (7-0, 85').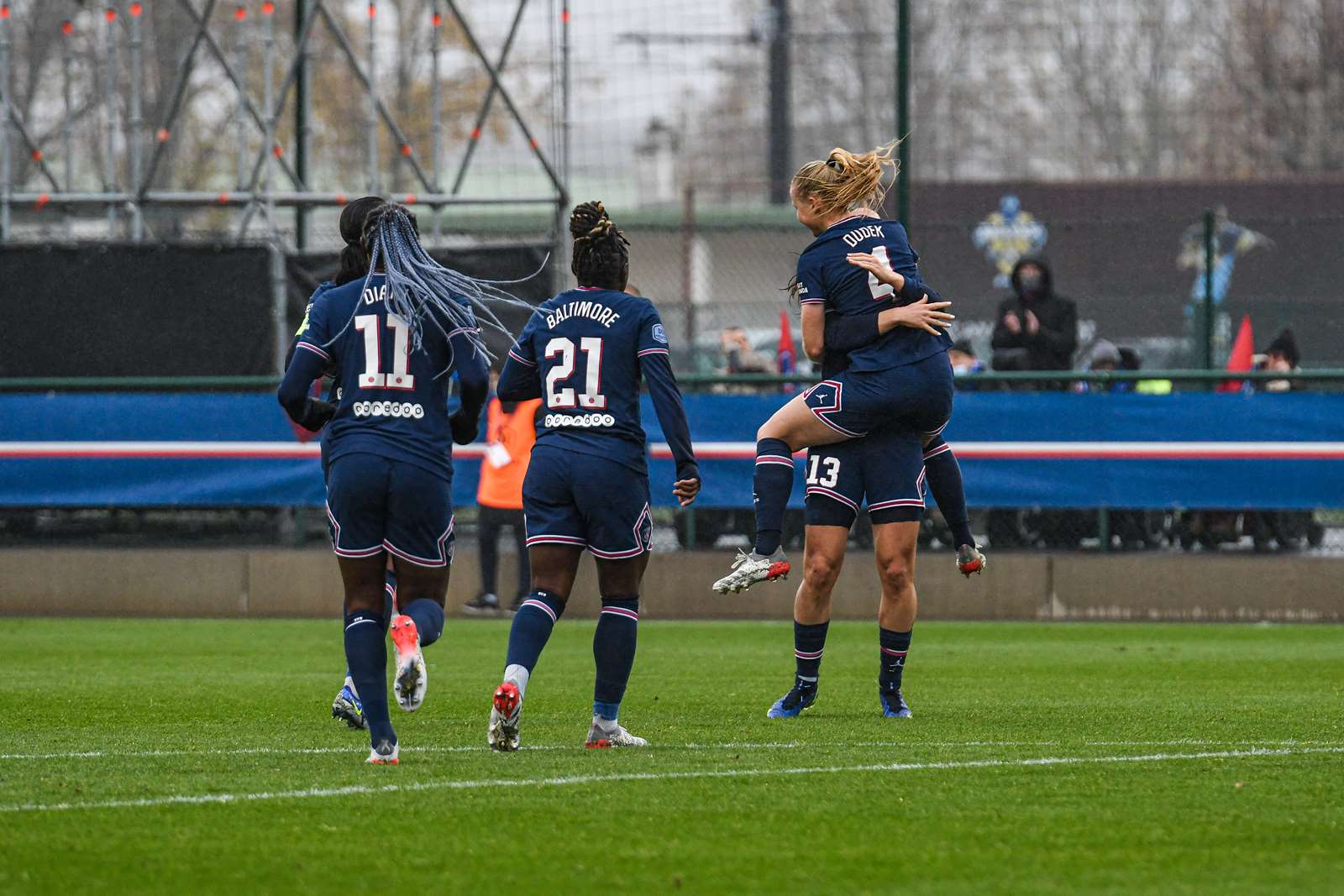 Next up for Ollé-Nicolle's squad: a league game against Issy on 4 December.