The Parisians win the first leg!
The Parisians won 2-1 against Häcken to move a step closer to qualifying for the group stage of the UEFA Women's Champions League.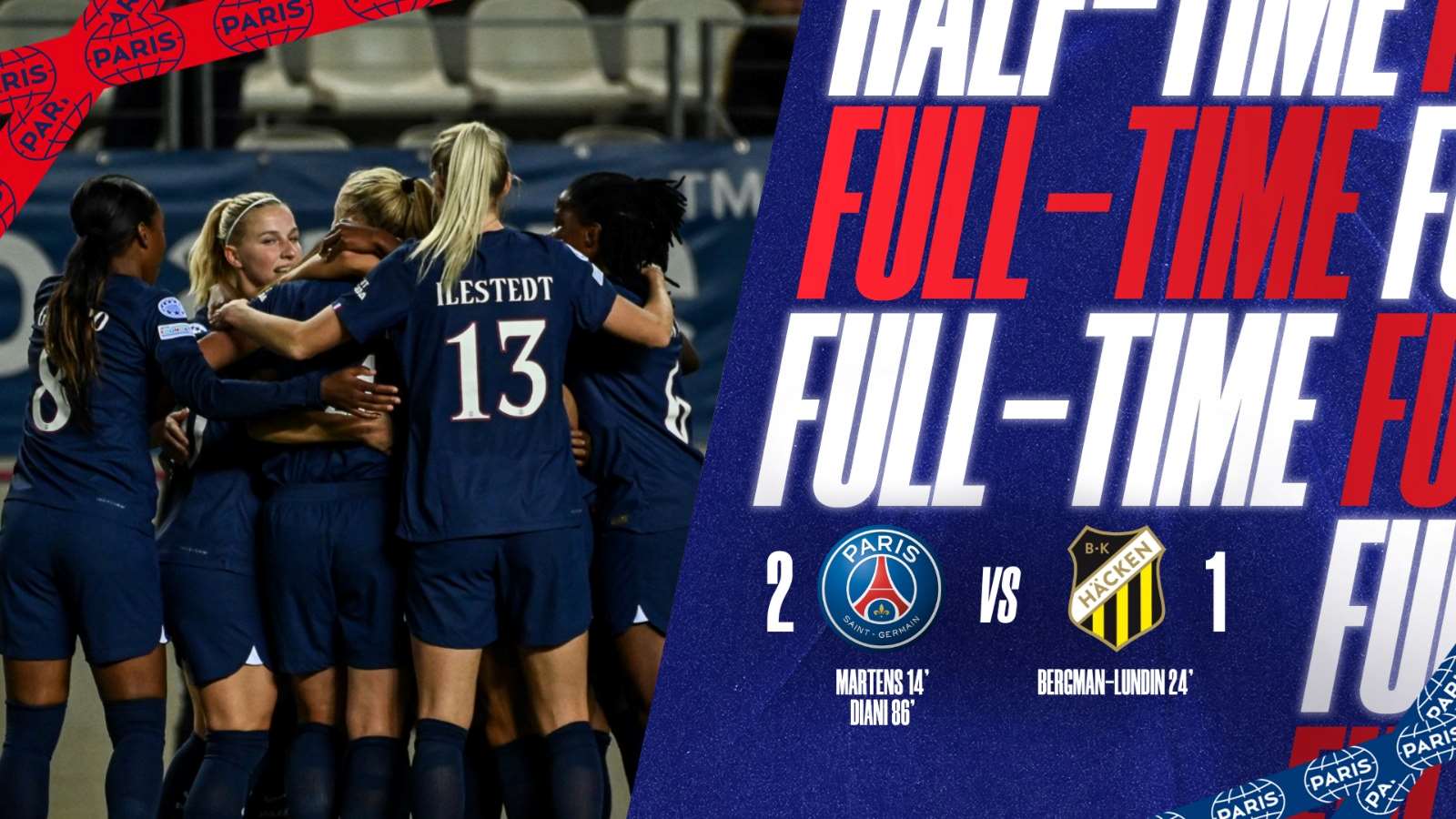 It's in a cold winter like weather that the Parisians played their first European match this Wednesday. A high-stakes clash for the players from the capital with a place in the group phase of the Champions League at stake! The opportunity for Gérard Prêcheur to line up a new eleven with Sarah Bouhaddi and Jackie Groenen's first appearances in rouge et bleu!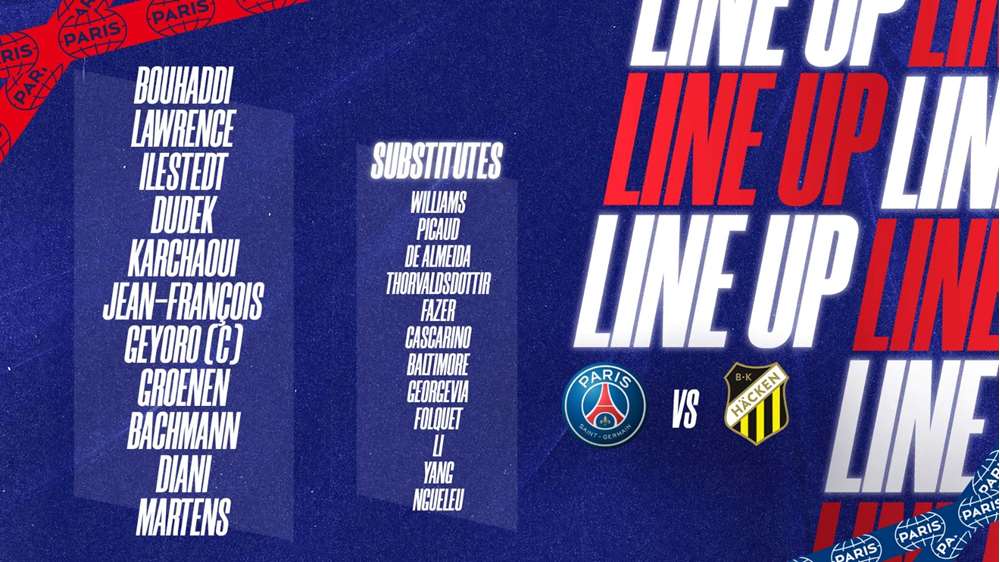 The first flashes of brilliance came from the Parisians. The match started of quickly! Last season's semi-finalists, the Rouge et Bleu got off to a great start, with Sakina Karchaoui's long-range shot going just wide of the goal (4') and Amanda Ilestedt's header going just over (5'). The Porte d'Auteuil team continued to attack and it finally paid off. After another well-taken corner from Ramona Bachmann, Lieke Martens headed the ball in brilliantly to open the scoring (1-0, 12'). Paris were rewarded!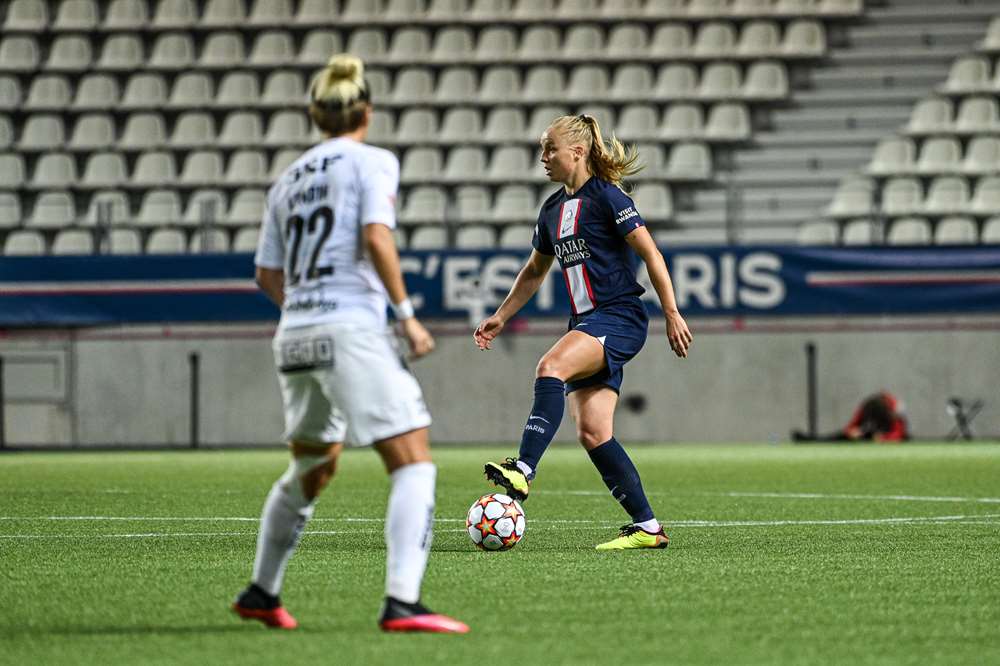 The Rouge et Bleu continued at the same tempo, and Hackën were alert. And while the match had been one-sided so far, the goalkeeper made a long clearance that dropped in behind the Parisian defence. Marika Bergman-Lundin latched on to the ball and the opportunity, racing towards goal to put her team back on level terms (1-1, 24'). The Parisians continued to dominate the game, with Paulina Dudek's header just inches wide (41').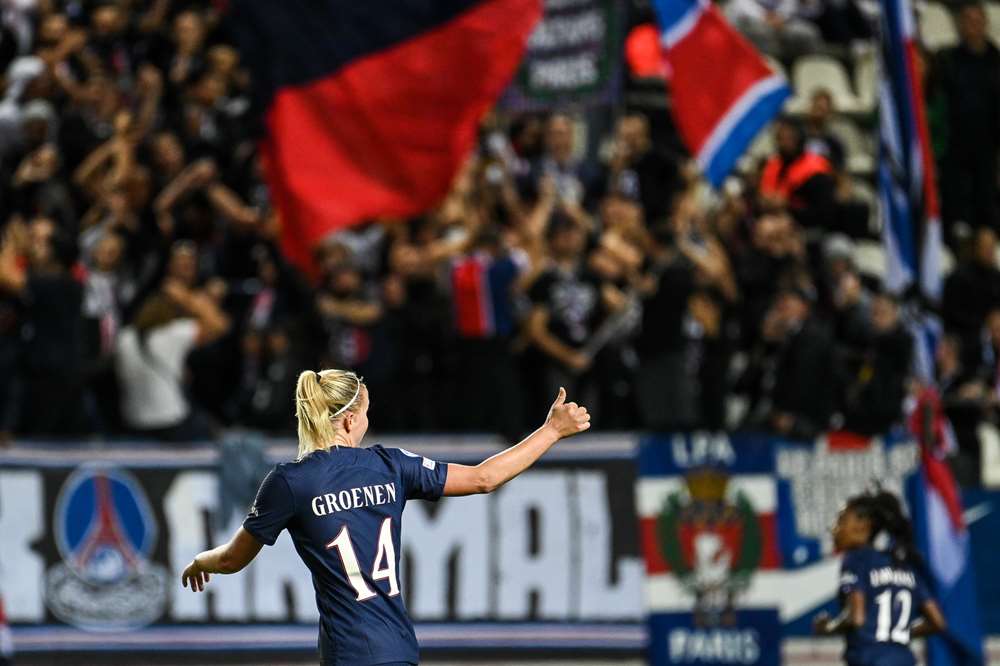 After the break, the Rouge et Bleu could count on the faithful support of the fans who came to sing all game. Driven by their twelfth-man, Paris fought hard but were unable to make the breakthrough. However, there were plenty of chances. Lieke Martens tried her luck from Ashley Lawrence's inch-perfect cross, but the ball flew over Jennifer Falk's goal (65').
But with a lot of determination, the breakthrough came! Lawrence's cross was met by Kadidiatou Diani, who fired the ball into the back of the net to give her side the lead (2-1, 86'). Gérard Prêcheur's players exploded with joy, the first mission had been accomplished.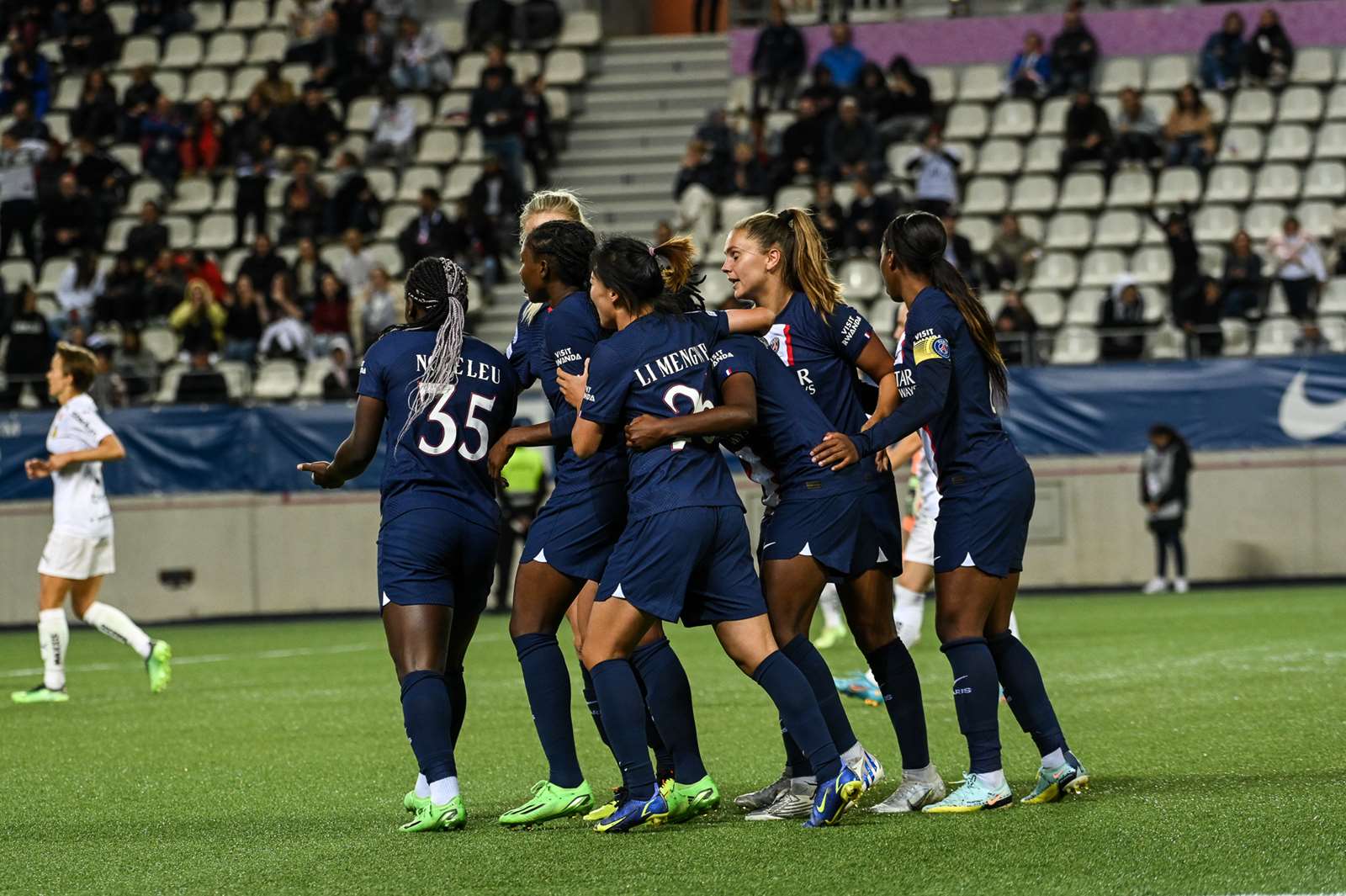 The Paris Saint-Germain women's team won the first leg. The Parisians will have to defend their lead in Göteberg on Wednesday 28 September. A crucial match that cannot be missed!