Paulina Dudek: 'A dream come true'
A key member of the back line, the 23-year-old told PSG TV about her arrival at Paris Saint-Germain.
Paulina, how did you football story start?
"My love for football came naturally. When I was young, I played with the boys and that's how it started. I joined Stilon Gorzów and stayed for a few  years. At that time, I didn't think I could make it my job, I didn't think that big. After that, I played for Medyk Konin and played in the UEFA Champions League for the first time. That was incredible for me. It's when I joined Medyk Konin and then Paris Saint-Germain that I realised what was happening to me."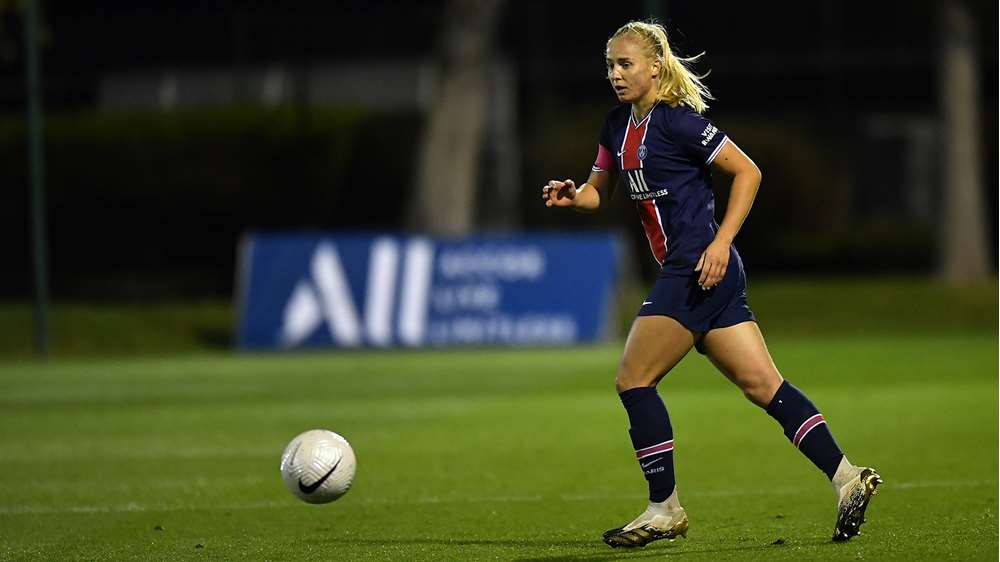 Tell us about your arrival at Paris Saint-Germain.
"When I received the offer from Paris Saint-Germain, I had to make my mind up quickly. There were only a few days left in the transfer window. In my head, it was clear: I wanted to wear this shirt. One week later, I was in Paris. It's a dream come true. I've been here three years now. I arrived when I was 20. Coming to Paris was something huge for me."
You arrived in the middle of the season. How did you settle in?
"At the start, it was hard, because with my former club we'd only just started pre-season whereas here it was the middle of the league season. My first six months were not easy physically, but I knew that with work and time, I'd get back into shape. The staff were patient. I felt I was at the same level as the girls five months after my arrival. Im said to myself, 'It's my time now'. Now, I'm playing a lot and I'm so happy about that. I have to work every day in training to keep my place."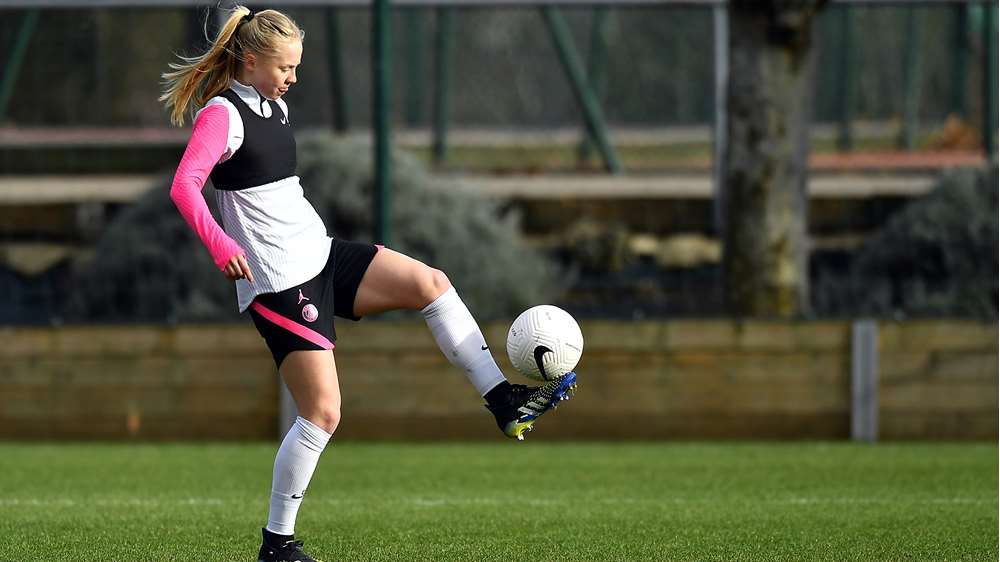 You played in midfield before you got to Paris Saint-Germain, now you're a centre-back. Do you have a preference for either position?
"I'm going to be honest: when I started playing centre-back, I wasn't very happy because I felt good in midfield. But after some years now, I see things differently and positively. For example, now at centre-back, I can use my long passing game. I can see and create a lot of things on the pitch. After three years, I feel really good. I don't compare the two positions, I accept the coach's decision, and I'm very happy to have improved on every level."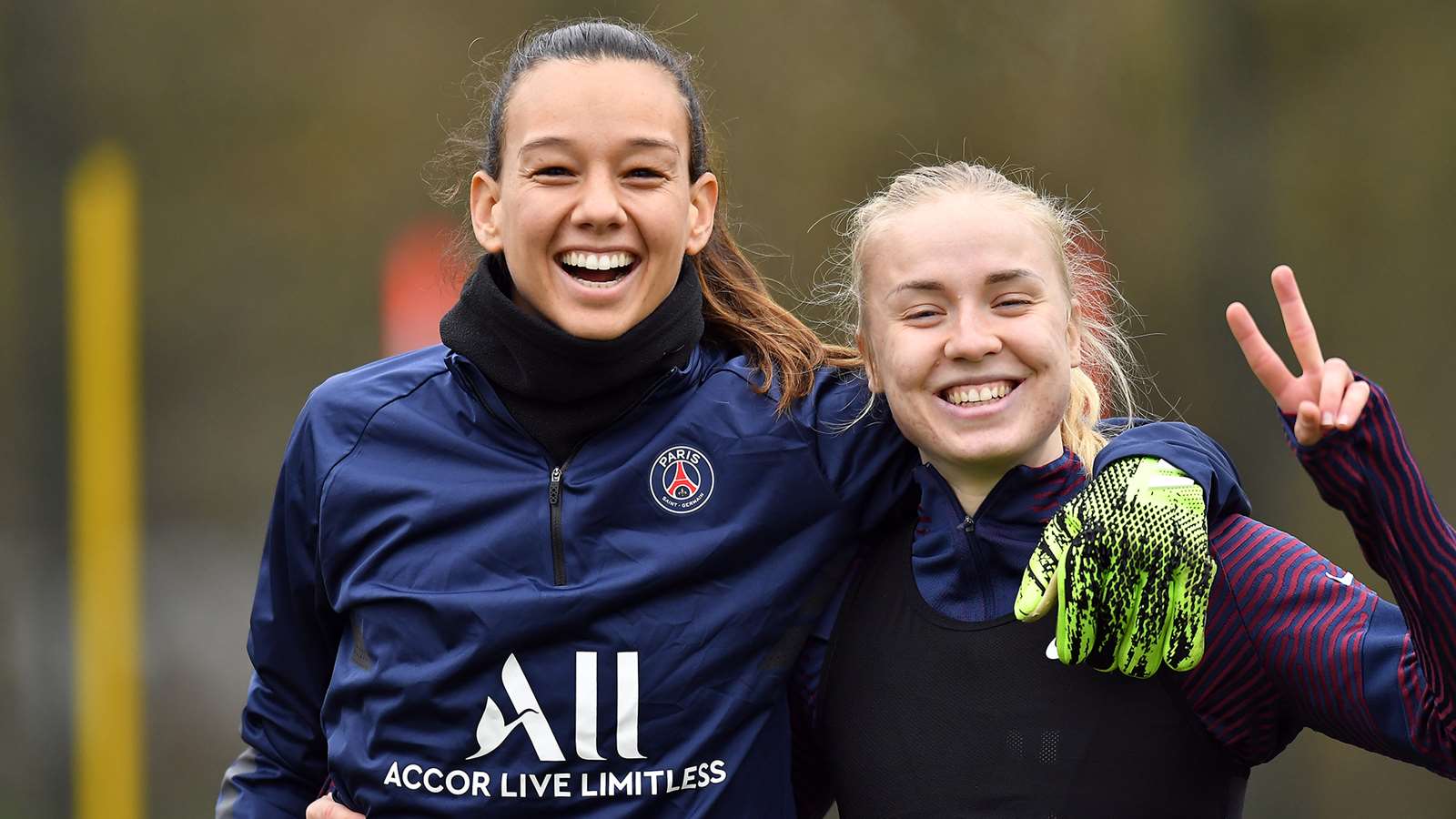 You form part of a key trio with Irene (Paredes) and Christiane (Endler), how do you all get on?
"I have a good relationship with Irene and Christiane. We make a lot of jokes off the pitch. I need to have a good relationship with all my teammates. We don't need to be great friends, but it's crucial to get on well. Irene is my biggest inspiration in the dressing room. She's one of the best in Europe in her position, and learning from her and seeing her on the pitch has helped me a lot."