Paris Saint-Germain qualify for the Coupe de France final!
It was back to the Coupe de France for Didier Ollé-Nicolle's players, who made the short trip to Essonne on Saturday. The Parisians came up trumps, winning 4-2 to brook their ticket for the showpiece final!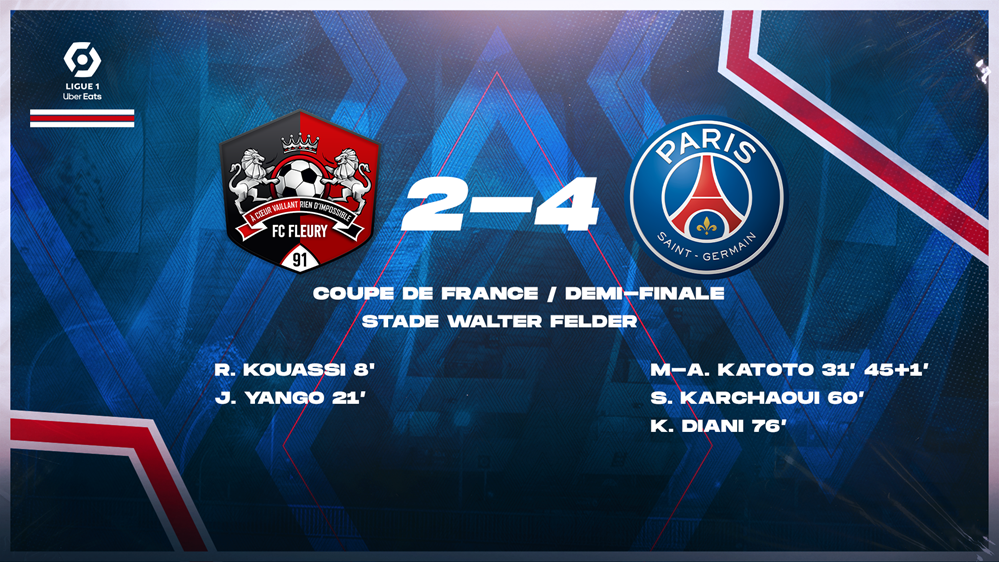 A few days after their resounding 2-1 win in Munich in the first leg of their UEFA Women's Champions League quarter-final, Paris returned to Coupe de France action on Saturday. With just 90 minutes between hem and a place in the final, the Parisians were fired up and, for the occasion, Didier Ollé-Nicolle lined up a central pairing of Ilestedt and De Almeida due to the unavailability of Paulina Dudek.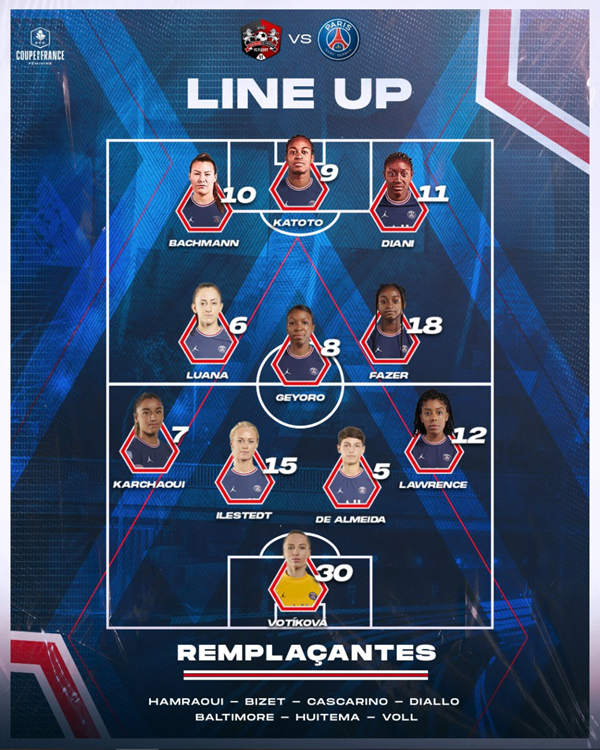 It was under a shining sun that the Parisians showed their intentions from the beginning of the game. But on a Fleury counter-attack that saw the Parisians commit some defensive errors, PSG Women conceded a first unlucky goal by Essonne striker Rosemonde Kouassi (1-0, 8'). This wake-up call spurred the Parisians to try to get back in the match, but the hosts had other ideas and made the break after a superb team move (2-0, 21').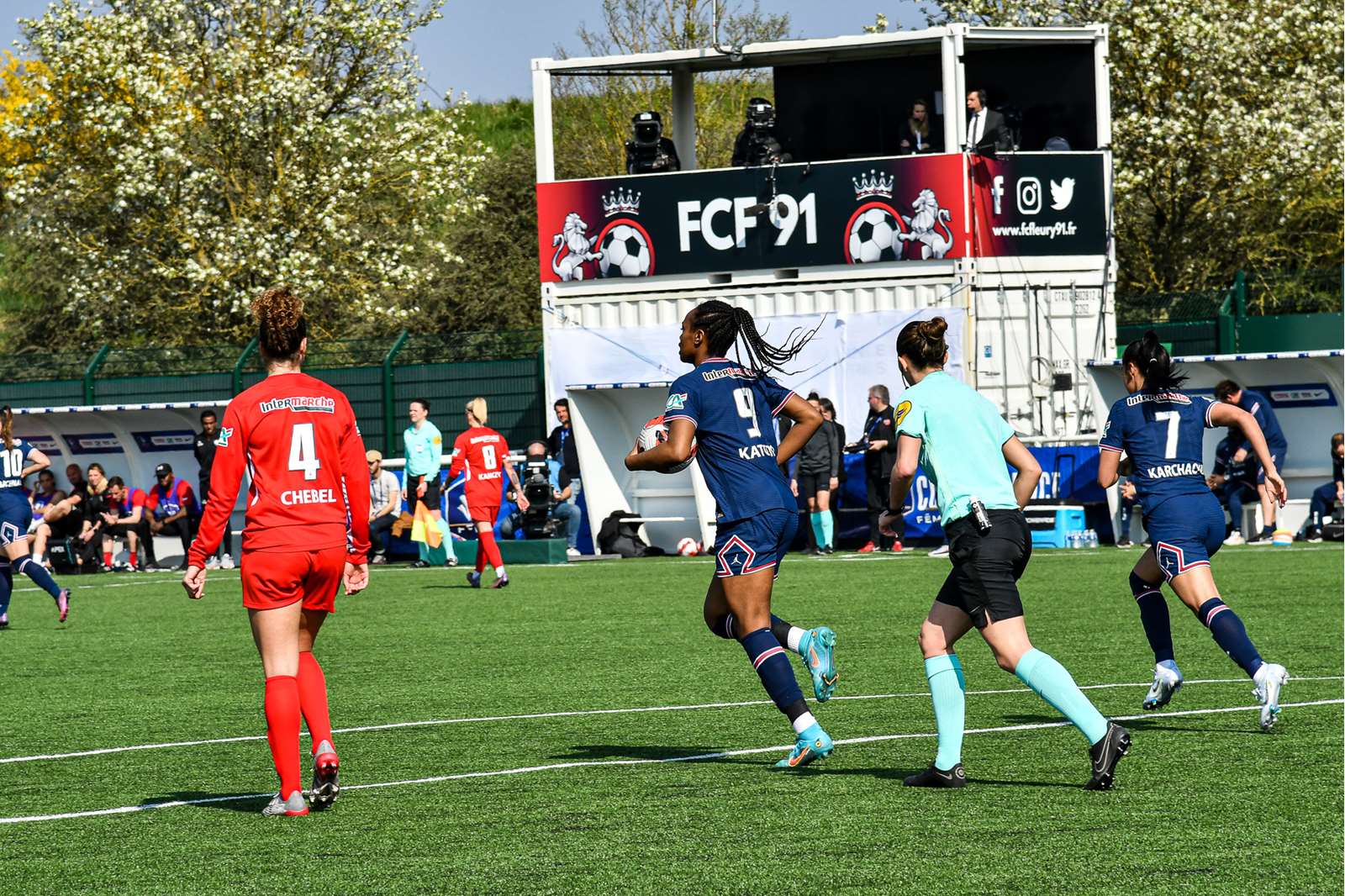 Didier Ollé-Nicolle's playerswere not to be denied, however. They refused to let up and duly pulled one back through the club's all-time leading goalscorer Marie-Antoinette Katoto, who latched onto a fantastic cross (2-1, 31st). Paris then went on to score again just before half-time! Bachmann's shot rebounded off the crossbar to Katoto, who just needed the simplest of finishes to find the net for a second time (2-2, 45+1).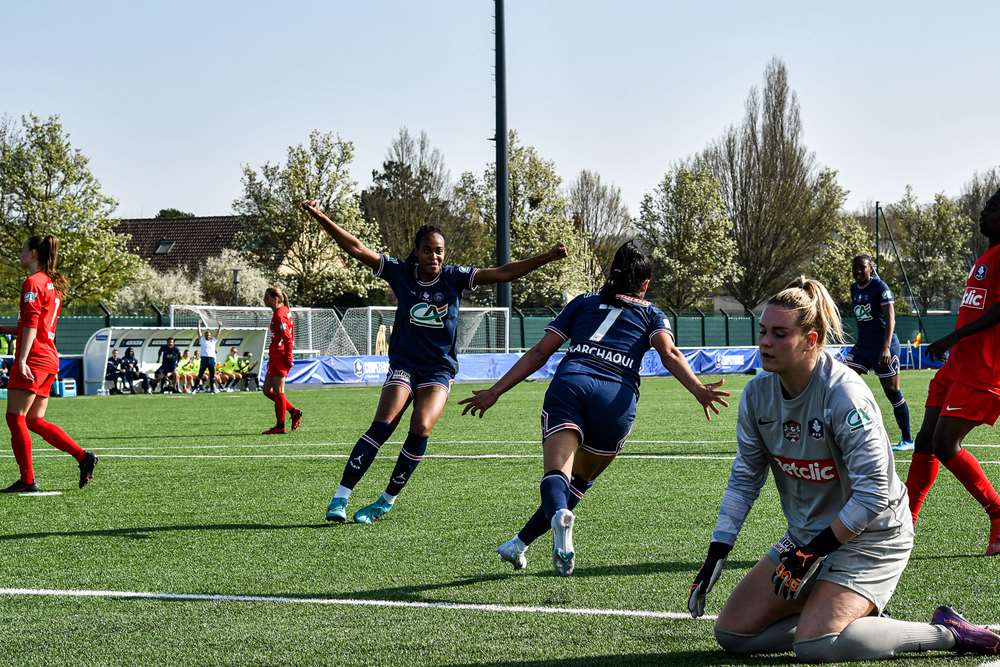 Now back on level pegging, both sides had to start from scratch as the second half began. Les Rouge et Bleu redoubled their efforts and were rewarded when they took the lead on the hour-mark thanks to a superb breakthrough by Sakina Karchaoui (2-3, 60'). The Parisians kept on pushing to increase their lead but the Fleury players were able to resist the Parisians' pressure. But only for so long! On a counter-attack, Kadidiatou Diani scored the fourth Parisian goal and put her team two goals clear (2-4, 76'). In spite of opportunities on both sides, the score remained unchanged until the final whistle in this Paris-region derby.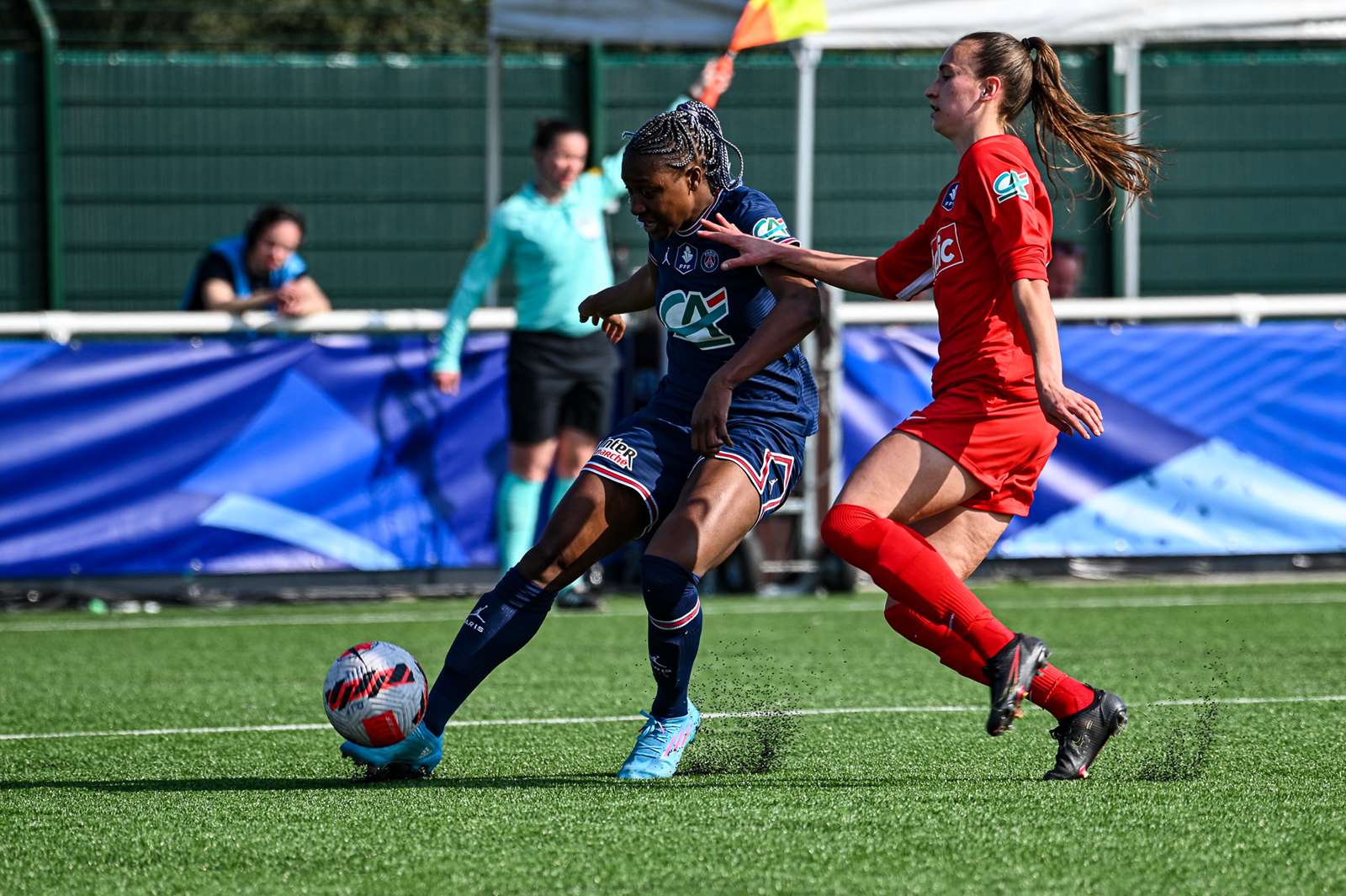 Paris Saint-Germain Women thus validated their ticket to the final of the French Cup after an intense match. The Parisians will face the winner of the other semi-final, between Yzeure Allier and FC Nantes. Before that, Didier Ollé-Nicolle's team will host Bayern Munich at the Parc des Princes for the second leg of their UEFA Women's Champions quarter-final tie.