Marie-Antoinette Katoto: 'I'm really lucky to be here'
Her love of the Club, her ambitions and motivations: Marie-Antoinette Katoto tells us all about them after signing a three-year contract extension with Paris Saint-Germain.
Marie, congratulations on your contract extension. How do you feel about pursuing your Parisian adventure for another three seasons?
Thank you! I'm very proud and very happy to be continuing my adventure with the club of my heart. I would like to thank the CEO & Chairman for all he did to enable me to extend my contract. All the discussions we had were very positive for the future, for what is going to be put in place. We said the same things, we were on the same track.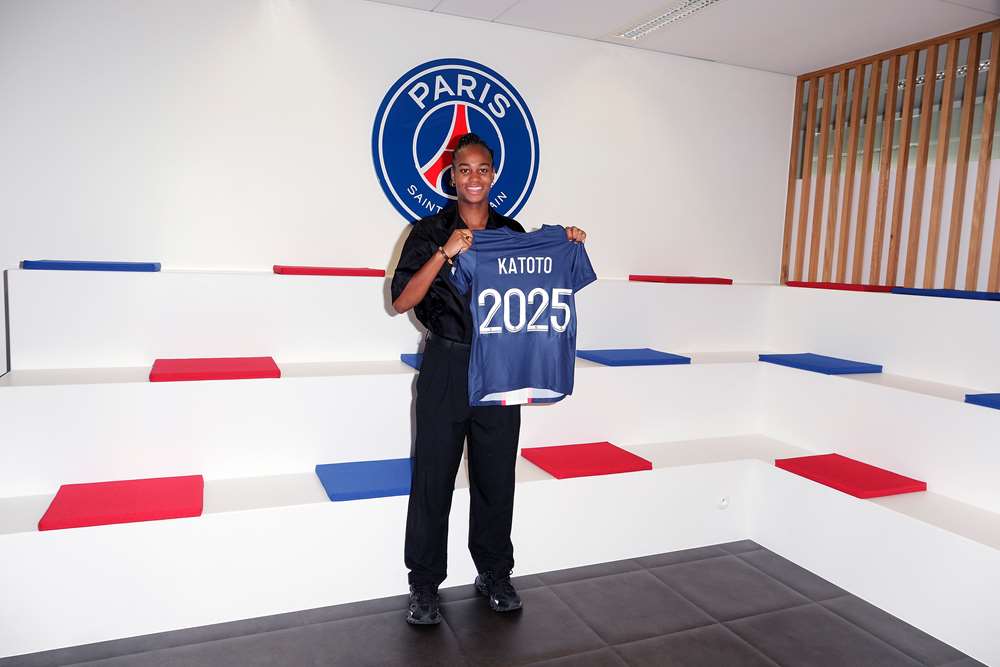 You talk about how much you feel for this club. What does Paris Saint-Germain mean to you?
The club of your heart is the one that you go above and beyond for. You do things that you wouldn't do at another club. It's also the club whose youth academy I attended, the club that has seen me grow and has grown at the same time. It's also the relationship with the fans and all the people at the club. That means a great deal. Each time I wear the shirt, that I play in it, it's an indescribable feeling. And it's football, it's my job, and I'm lucky for that. I'm really lucky to be here.
Your story with Paris really is special. It started more than ten years ago...
I came to the club when I was 12, I was a little girl. I've grown up a lot since, and I've experienced a lot of things. I started with the basics, and that has enabled me to be where I am today. I still have to improve, I'm not done with that yet, and I have another three years to do that here.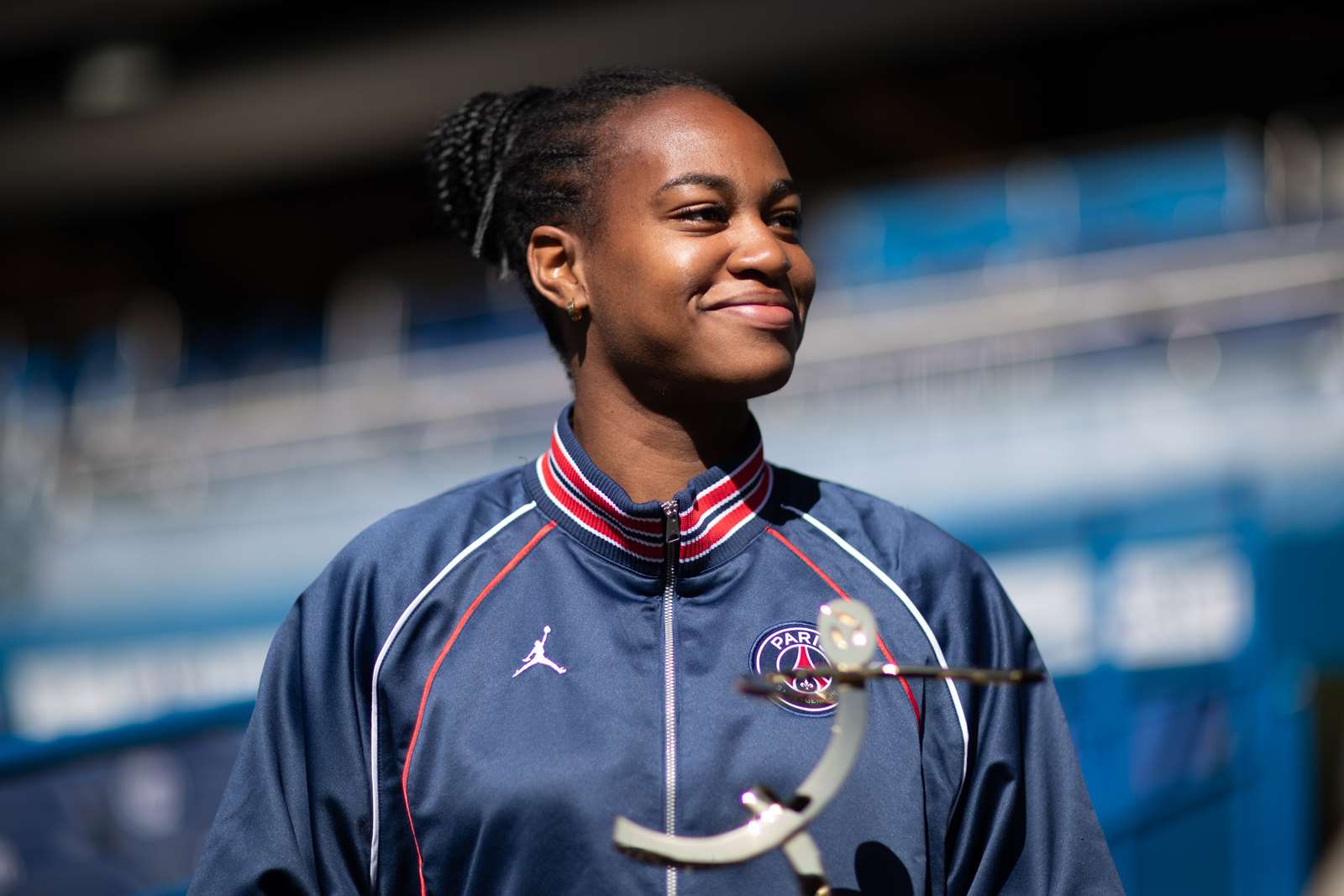 In collective terms, what do you hope for for the women's team?
I think we'll continue to be a very ambitious team. I think we're really going to take the next step up in football terms. We have had a lot of changes, we've matured a lot. That's a good thing. I think we've been ready for years. We have a good basis, a very good basis. I've also understood that this season it's perhaps also up to me to go and knock on a few doors. I've talked a lot with certain teammates, we have the same vision, and I hope it'll be beneficial for us all.
Voir cette publication sur Instagram
What do you expect on the pitch this season?
I hope we'll manage to become ourselves again, to get back the team we have always had. I also hope we'll pick up another trophy, as we've done in the last two seasons. And of course, that we'll take another step up by reaching the Champions League final.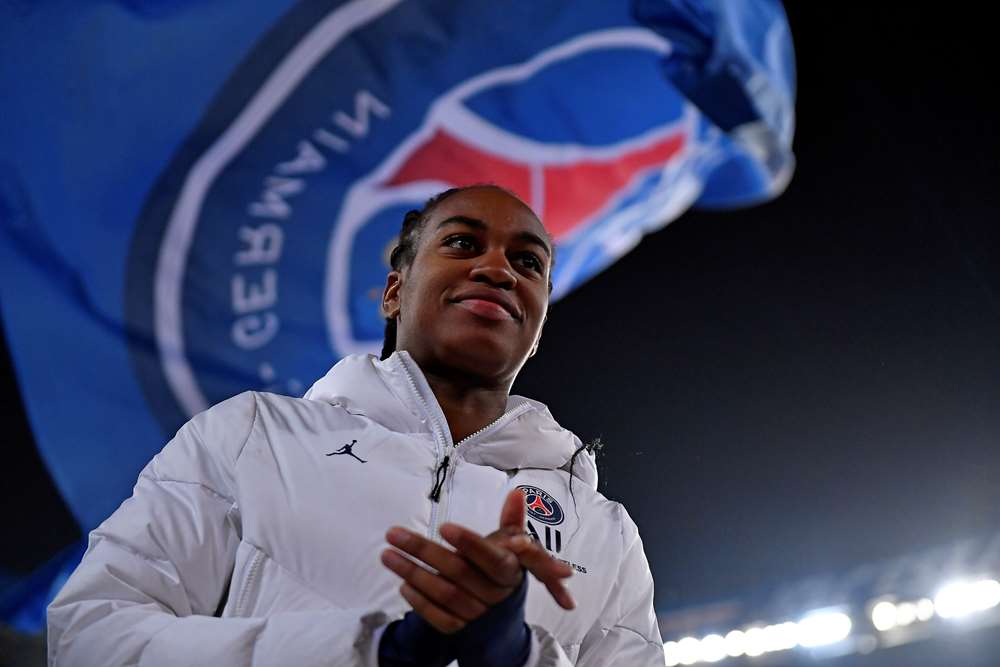 Before letting you team up with France for the Women's EURO, do you have a message for the fans?
Yes. I would like to tell them that they can count on me to get back out on the pitch and give my all! We're going to continue being the team we have always been, we're going to continue our great relationship with them. I would like to thank them for their support all these years. We're going to do all we can to continue the adventure together.