Laurina Fazer: 'See you at the Parc against Wolfsburg!'
The young Paris Saint-Germain women's team midfielder spoke to PSG TV just over a week before the first leg of the UEFA Women's Champions League quarter-final against VfL Wolfsburg on Wednesday 22 March at 21:00.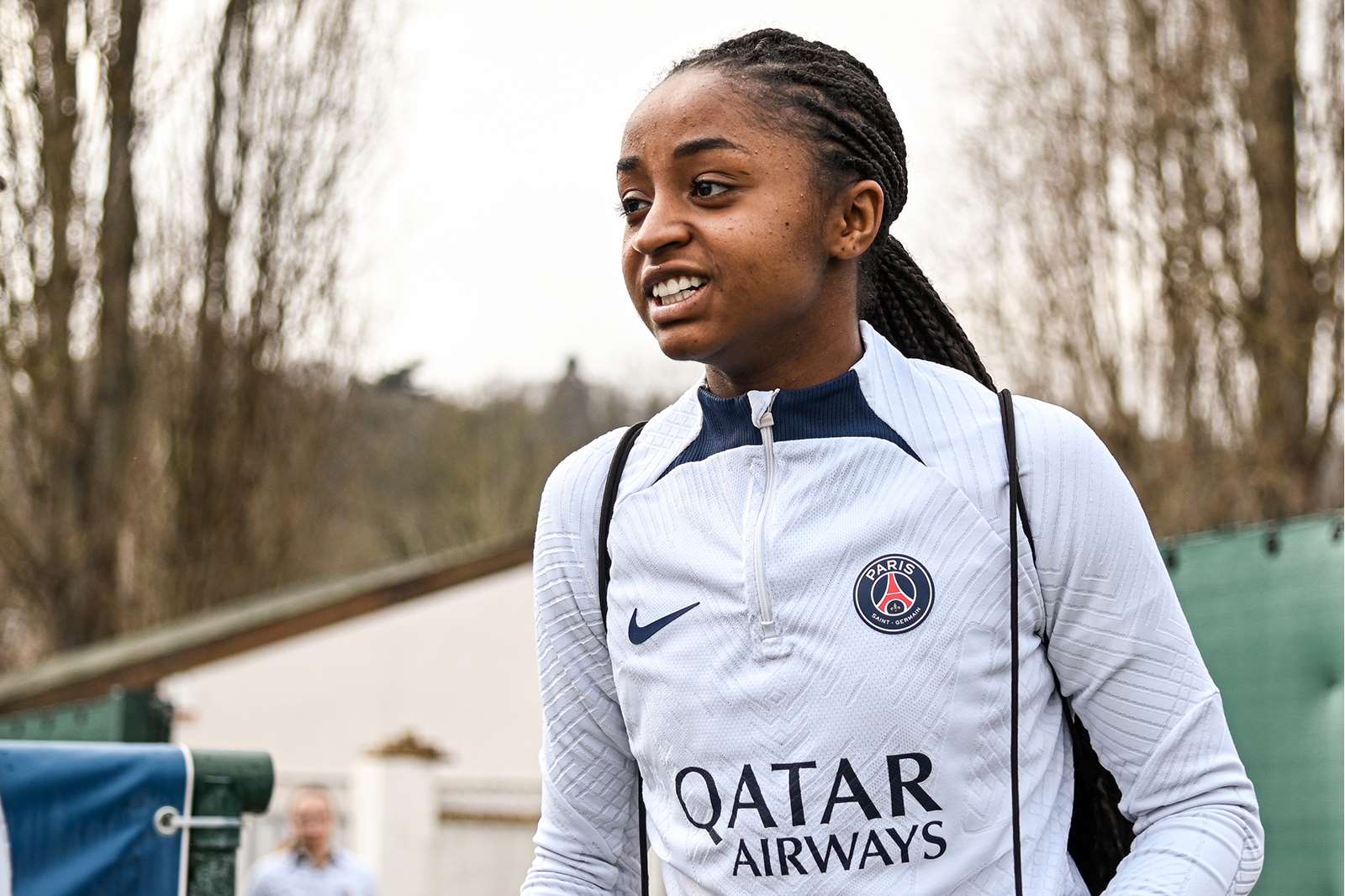 Laurina, you made your debut in the UEFA Women's Champions League at just 17 years old. How did you feel about this first step?
"It was an emotional moment for me because it's a competition you dream of playing in when you're young. When I played those first minutes, I was very happy. It's a competition that brings together the best teams in Europe, so you see differences in tactics and technique compared to other competitions."
You joined the professional group three years ago. Do you think your status in the team has changed since then?
"Yes, if you call it status. When I arrived in the group, all the girls helped me to integrate, so I didn't particularly feel younger than them. It's true that as time goes by I try to get more playing time than I used to. You can feel that there is an evolution in that respect, so I am happy."
You are now 19 years old and you will soon reach 50 appearances for Paris. When you are a native of the region and started at the club, what does that mean?
"It's a very proud moment for me. I joined Paris Saint-Germain at the age of six... Today, I am very happy to still be playing for my favourite club. I hope it will continue!"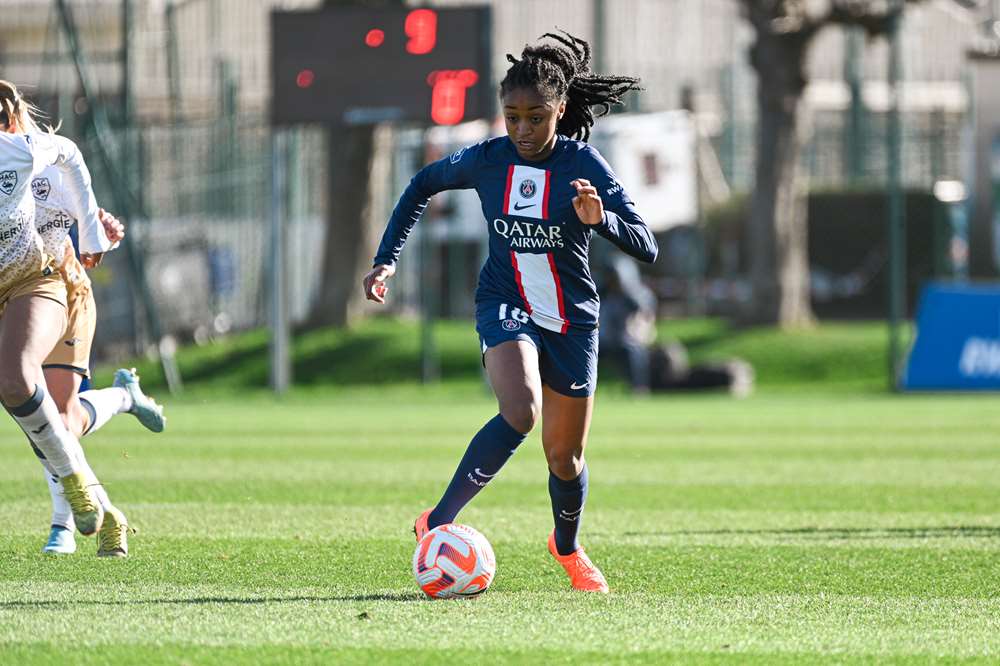 As far as the UEFA Women's Champions League is concerned, the team had a difficult group stage but managed to qualify. What do you take away from the group stage?
"The most important thing I take away is the team's mentality. We stayed together. That's important because it's a competition with tough matches. I hope that we will continue in this way with the quarter-finals coming up."
The quarter-finals are only a week away. How do you feel about our future opponent?
"VfL Wolfsburg are not necessarily an opponent we are used to facing. It's up to us to analyse them well and to work hard in training to be as good as possible on the pitch. I hope we can do well, especially at the Parc des Princes."
You will play at the Parc des Princes for the first time in 2023. These are important matches during which you can feel the crowd behind you...
"Yes, of course, because for me the Parc des Princes is one of the most beautiful stadiums, especially when it is full with our fans. We will try to give back to them and I hope we can start this new year well with this Champions League match."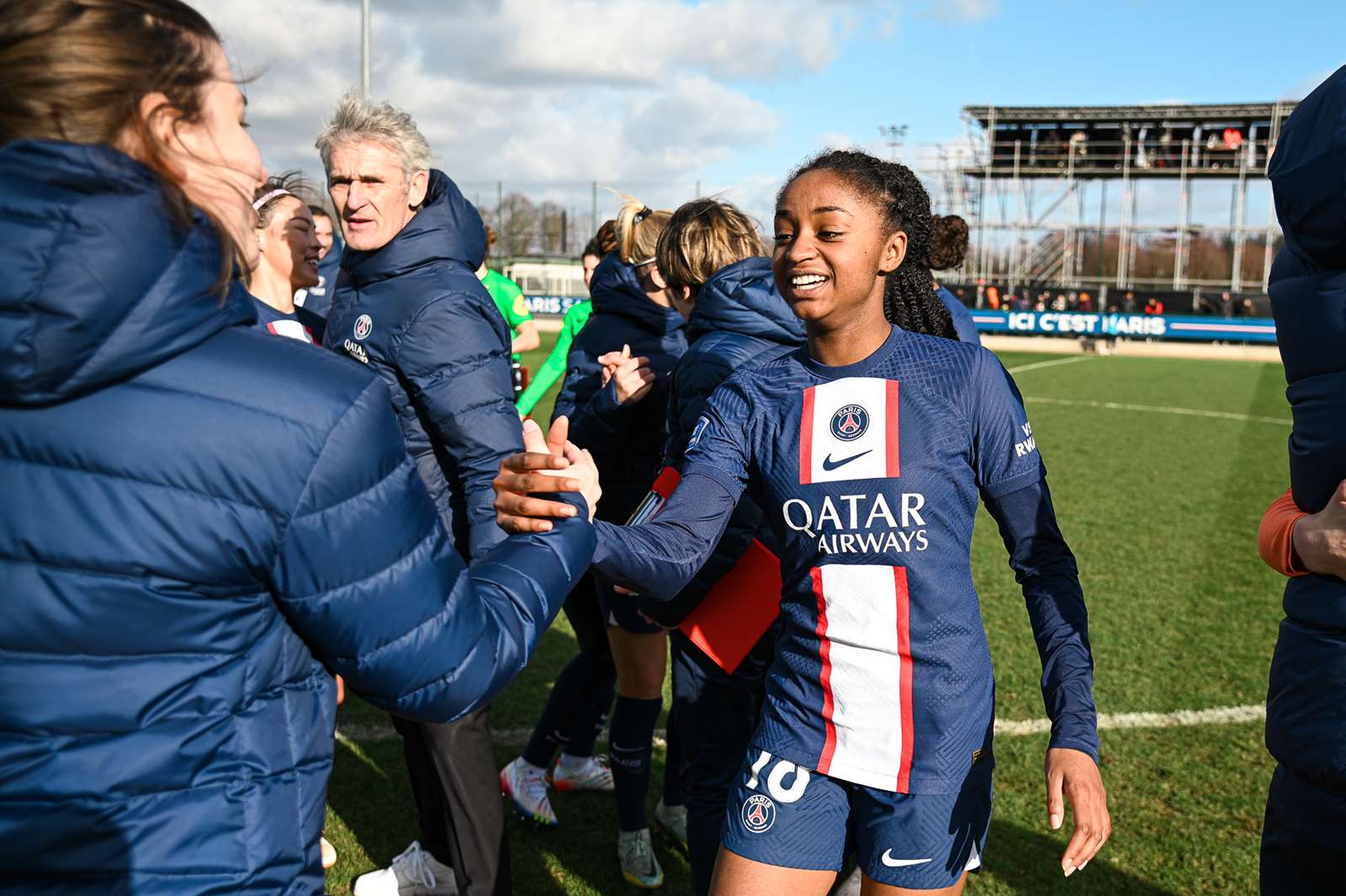 How will the team approach this game? Is the goal to win before going to Germany?
"We know that the return match will be difficult away from home. The goal is to take advantage of this first game with the fans behind us to take the lead. We'll try to make it easier for ourselves at home."
What do you remember about the last match at the Parc des Princes against Real Madrid?
"I was very emotional, as I am every time we play at the Parc des Princes. With this qualification for the quarter-finals and my family and friends sitting in the stands, there was obviously a lot of pride too. I was very happy because the fans were there too, behind us. I hope that they will also be there for the quarter-finals."
Do you have a message for the Parisian fans?
"Thank you for always being there for us, see you at the Parc des Princes against Wolfsburg!"