We take a closer look at what the 15 members of the squad got up to during the international break.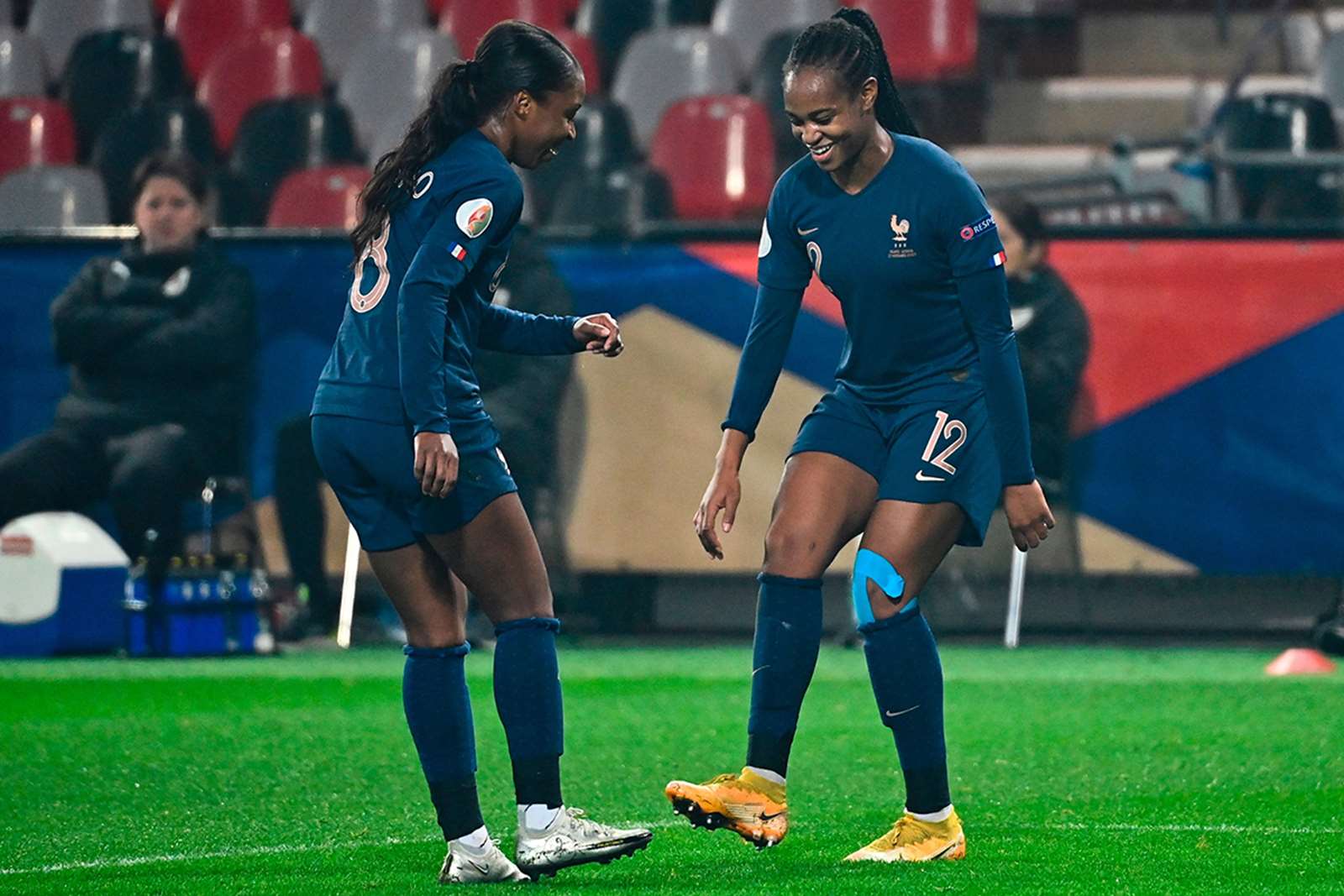 PERLE MORRONI / SANDY BALTIMORE / GRACE GEYORO / KADIDIATOU DIANI / MARIE-ANTOINETTE KATOTO - FRANCE
The Parisian quintet opened with a 3-0 win over Austria in Guingamp in their UEFA Women's EURO 2022 qualifier on Friday, a triumph that clinched their final tournament berth. Geyoro and Katoto started the game with the latter scoring twice. Four days later, four of them - Morroni, Geyoro, Diani and Katoto - started the 12-0 win over Kazakhstan in Vannes. Katoto added an assist to two gaols, while Diani also netted twice, and Morroni scored her first international goal as did Baltimore, who also registered an assist on her debut. The two wins leave Les Bleues top of Group G on 22 points, three ahead of Austria.
SIGNE BRUUN / NADIA NADIM - DENMARK
With their final tournament place already assured, the Parisian duo's nation wrapped up their qualifying campaign with a goalless draw with Italy in Viborg on Friday. Neither of the Paris Saint-Germain players featured. The Danes finish top of Group B, six points clear of Italy.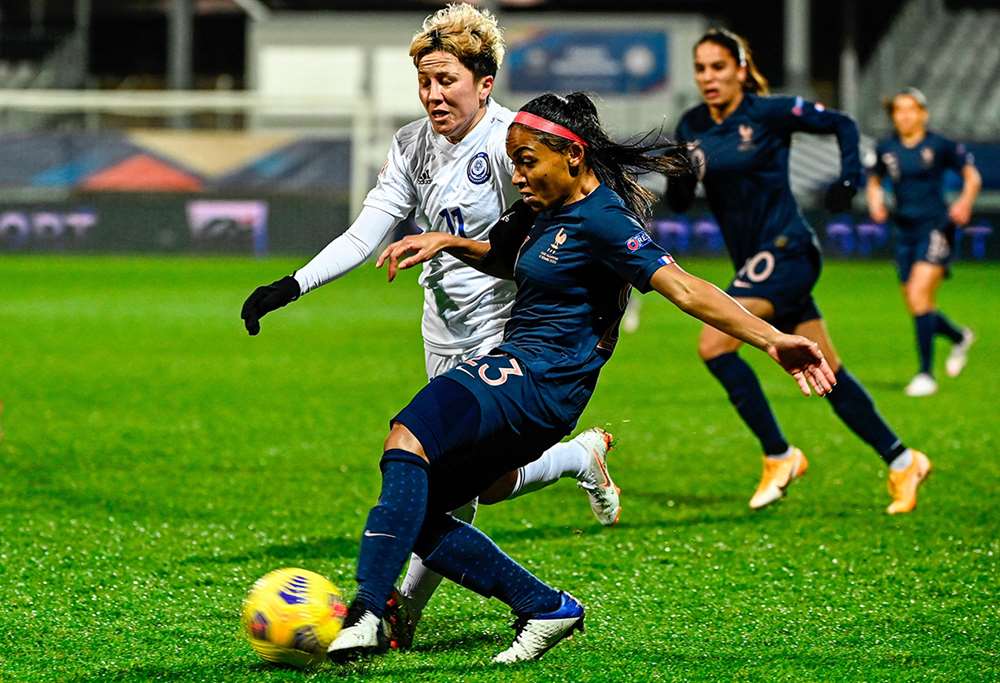 IRENE PAREDES - SPAIN
The Parisian didn't play in her country's 10-0 win over Moldova in Madrid while the game with Poland was postponed until February 2021. La Roja are ahead of the Czech Republic in Group D on goal difference but with two games in hand, and two points clear of Poland with a game in hand. 
PAULINA DUDEK - POLAND
Several COVID-19 positives in the squad meant their game with Spain was postponed. They need to beat La Roja and then hope Spain lose to Azerbaijan to reach the EURO.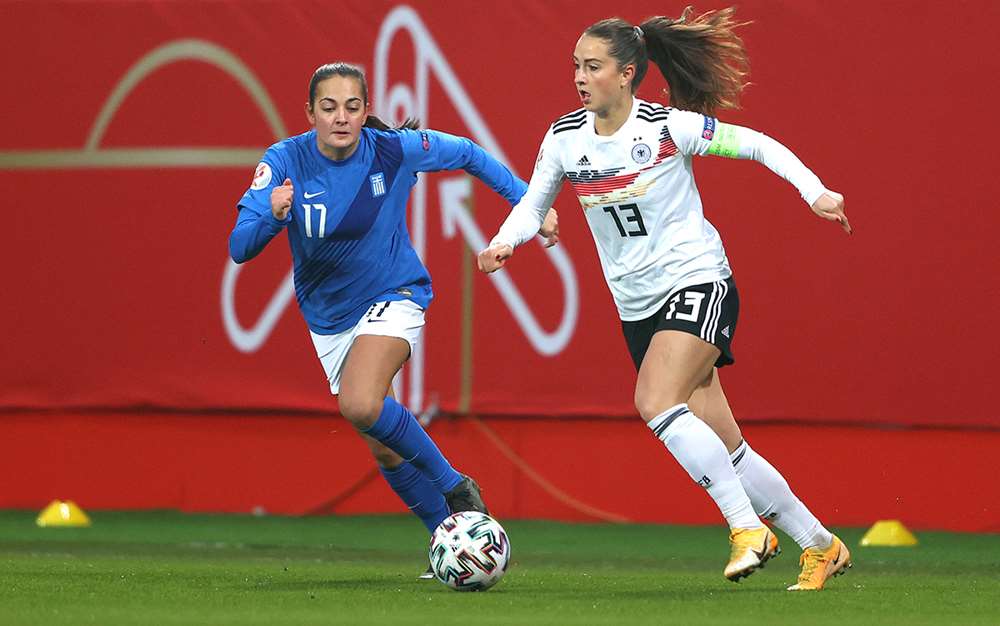 SARA DÄBRITZ - GERMANY
Already qualified, Germany wrapped things up with a 6-0 win over Greece and then a 3-1 victory over Republic of Ireland. The Parisian captained her country against Greece, but didn't feature in the second game as Germany made it eight wins from eight.
RAMONA BACHMANN - SWITZERLAND
The Parisian played all 90 minutes as the Nati were beaten 4-0 in Belgium, meaning the Swiss finish second in Group H. They will know in February if they qualify directly as the best runner-up or whether they have to go via the play-offs in spring 2021.
ALANA COOK - USA
The Parisian didn't play as the reigning world champions won 2-0 against the Netherlands in Breda on Friday.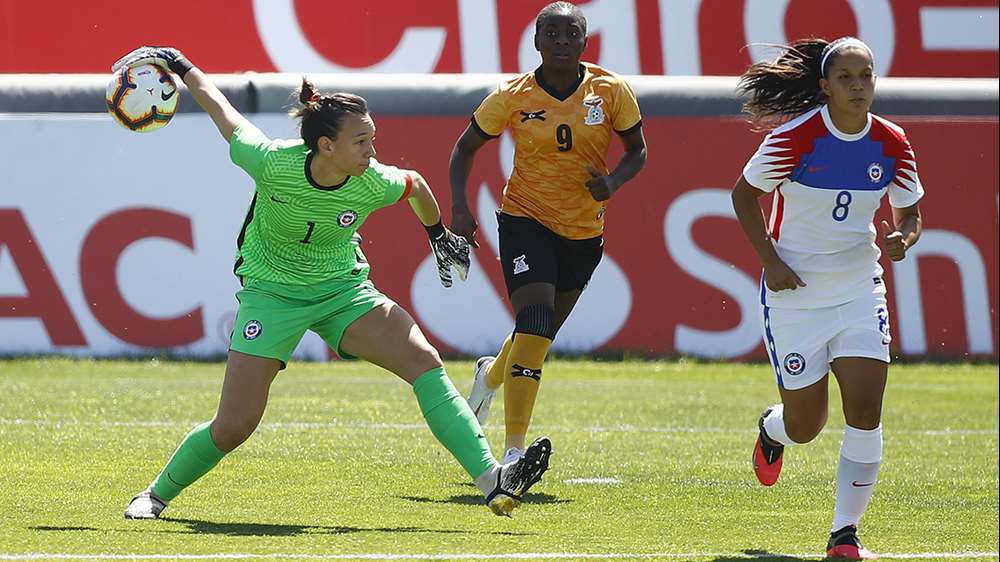 CHRISTIANE ENDLER - CHILE
The Paris Saint-Germain goalkeeper captained her country as they beat Zambia 2-1 in a friendly. A second friendly against the same opposition had been scheduled, but was cancelled due to COVID-19 positives in the Zambian delegation.
FORMIGA / LUANA - BRAZIL
Formiga and Luana had two friendlies to play against Ecuador, beating them 6-0 in Sao Paulo and then 8-0 four days later at the Estadio Morumbi. Both players started both games with the latter captaining her nation, and scoring and making another goal in the second game.