The international break schedule
There are 17 first-team players from the Paris Saint-Germain women's team who are with their countries during the international break.
ELISA DE ALMEIDA /SAKINA KARCHAOUI / AMINATA DIALLO / GRACE GEYORO / SANDY BALTIMORE / KADIDIATOU DIANI / MARIE-ANTOINETTE KATOTO - FRANCE
Les Bleues have two FIFA 2023 World Cup qualifiers to play. They'll take on Estonia on 22 October in Créteil in the Paris suburbs, before going to Kazakhstan four days later.
STÉPHANIE LABBÉ / ASHLEY LAWRENCE / JORDYN HUITEMA - CANADA
The Olympic champions play New Zealand twice: first on 23 October in Ottawa and three days later in Montreal.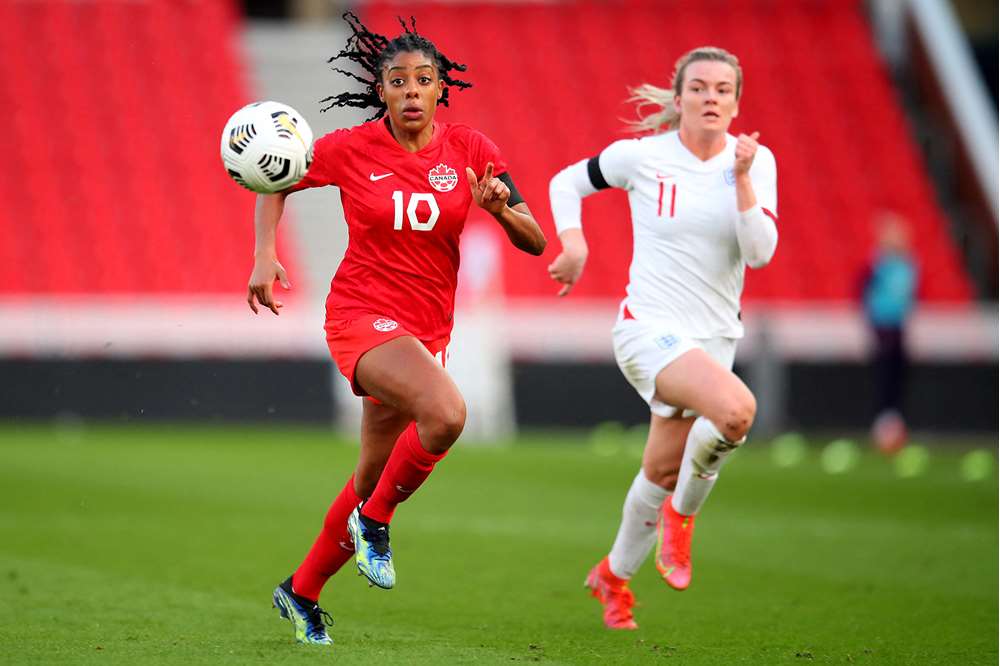 AMANDA ILESTEDT - SWEDEN
World Cup qualifying is also on the agenda for the Parisian number 15. There's a trip to Dublin to face the Republic of Ireland on 21 October followed by a journey to Scotland five days later.
SARA DÄBRITZ - GERMANY
Sara Däbritz also has her focus on the 2023 global showpiece. Germany face a double-header with Israel: 21 October in Petah Tikva and five days later in Essen.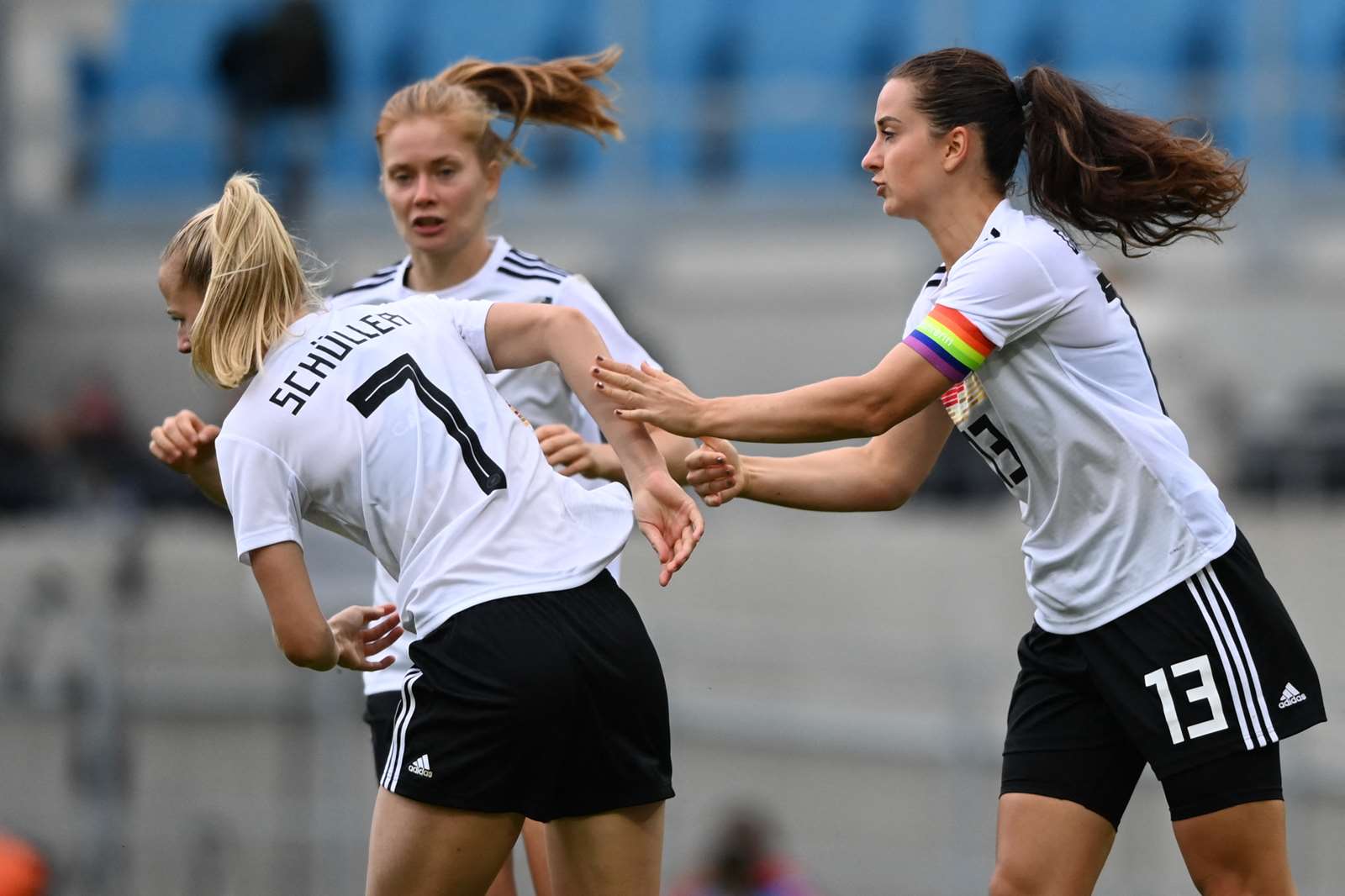 PAULINA DUDEK - POLAND
Paulina Dudek has World Cup qualifiers against Norway on 21 October in Lodz and Albania five days later at the Tychy Stadium.
RAMONA BACHMANN - SWITZERLAND
The Parisian striker is also in qualifying mode. On Friday, Romania are the Nati's opponents before Croatia come to Zürich four days later.
BARBORA VOTIKOVA - CZECH REPUBLIC

The Paris Saint-Germain goalkeeper has a trip to Iceland on Friday for her nation's 2023 qualifier.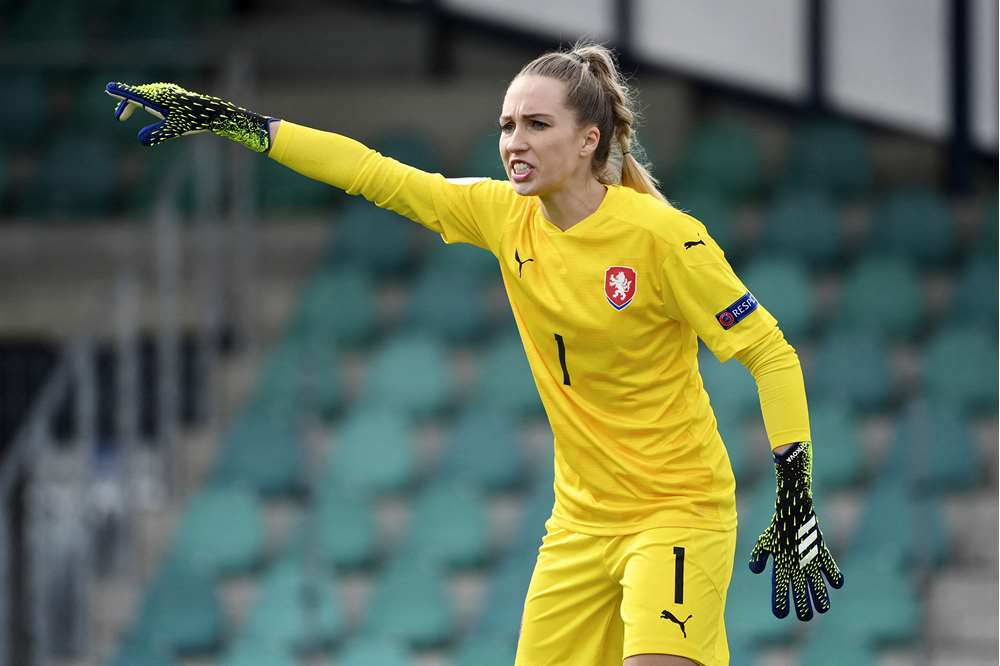 CELIN BIZET ILDHUSOY - NORWAY U23
The Paris Saint-Germain forward has two friendlies on her agenda: versus the Netherlands on Thursday before taking on Sweden five days later, both at the Mellos Stadion in Moss.
 Nelly Da Cruz - Portugal U19
It's the first round of qualifying for the UEFA Women's Under-19 Championship Czech Republic 2022 for Portugal who play the tournament hosts in Faro before facing Spain in Albufeira on Friday, then returning to Faro to take on Slovakia on Monday.