How our internationals got on
8 Paris Saint-Germain women's team players were with their international sides during the international window, certain matches having been cancelled because of the health situation. An assessment.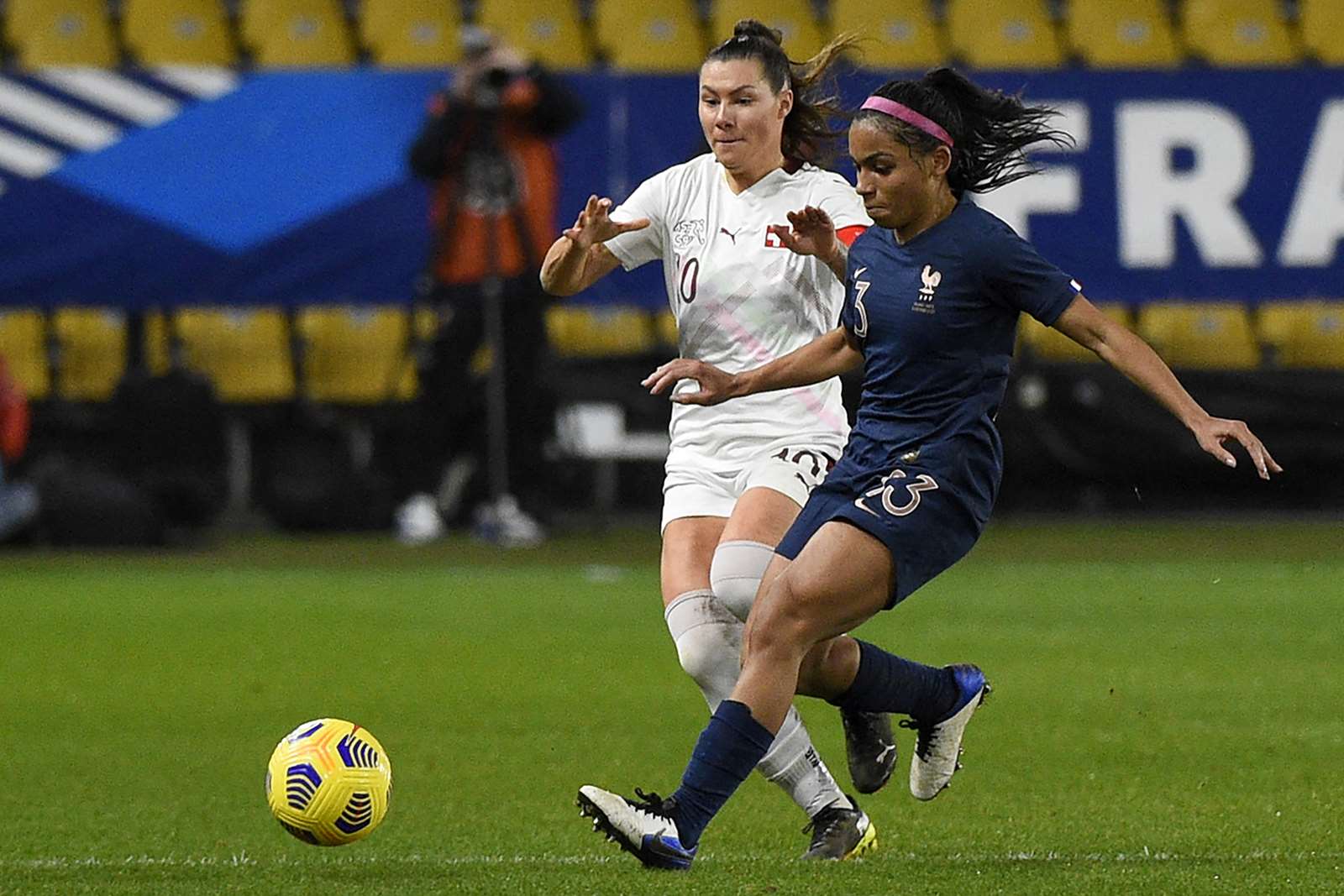 PERLE MORRONI / SANDY BALTIMORE / GRACE GEYORO / KADIDIATOU DIANI - FRANCE & ROMANA BACHMANN - SWITZERLAND
During the double friendly clash with Switzerland, the Frenchwomen  Perle Morroni, Sandy Baltimore, Grace Geyoro and Kadidiatou Diani won twice by the same 2-0 scoreline at Stade Saint-Symphorien in Metz. Parisienne forward Romana Bachmann started both matches for the Nati. In the first meeting, Perle Morroni distinguished herself by scoring the second French goal, two minutes after coming on. She was in the starting 11 for the second match. Geyoro and Diani started the first match but only the former was also there for the second match.  Sandy Baltimore was on the bench before Corinne Diacre called on her to win her 2nd and 3rd caps. Unbeaten in 15 matches, les Bleues have qualified for Euro 2022 in England. The Swiss are still waiting to find out if they'll qualify as one of the best second-placed finishers. If they aren't qualified then they'll take part in the play-offs in the spring of 2021.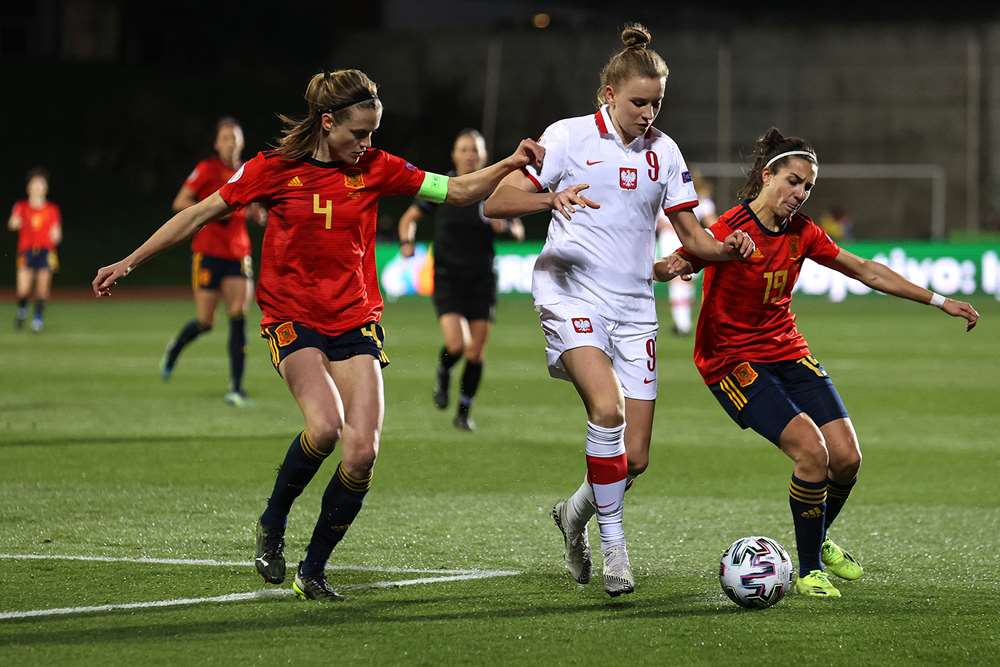 IRENE PAREDES - SPAIN
In a qualifier for Euro 2022, the Spain women's team thrashed Azerbaijan 13-0 at the Inter Arena in Baku. The Parisienne did not take part in that match. In the match that pitted Irene Paredes' Spain against Paulina Dudek's Poland it was Spain that won 3-0 on Tuesday February 22 at  Pabellon de la Ciudad del Futbol de Madrid. La Roja top Group D with 22 points and have qualified for Euro 2022. The Poles, 3rd in the standings, unfortunately no longer have any hope of qualifying for the competition.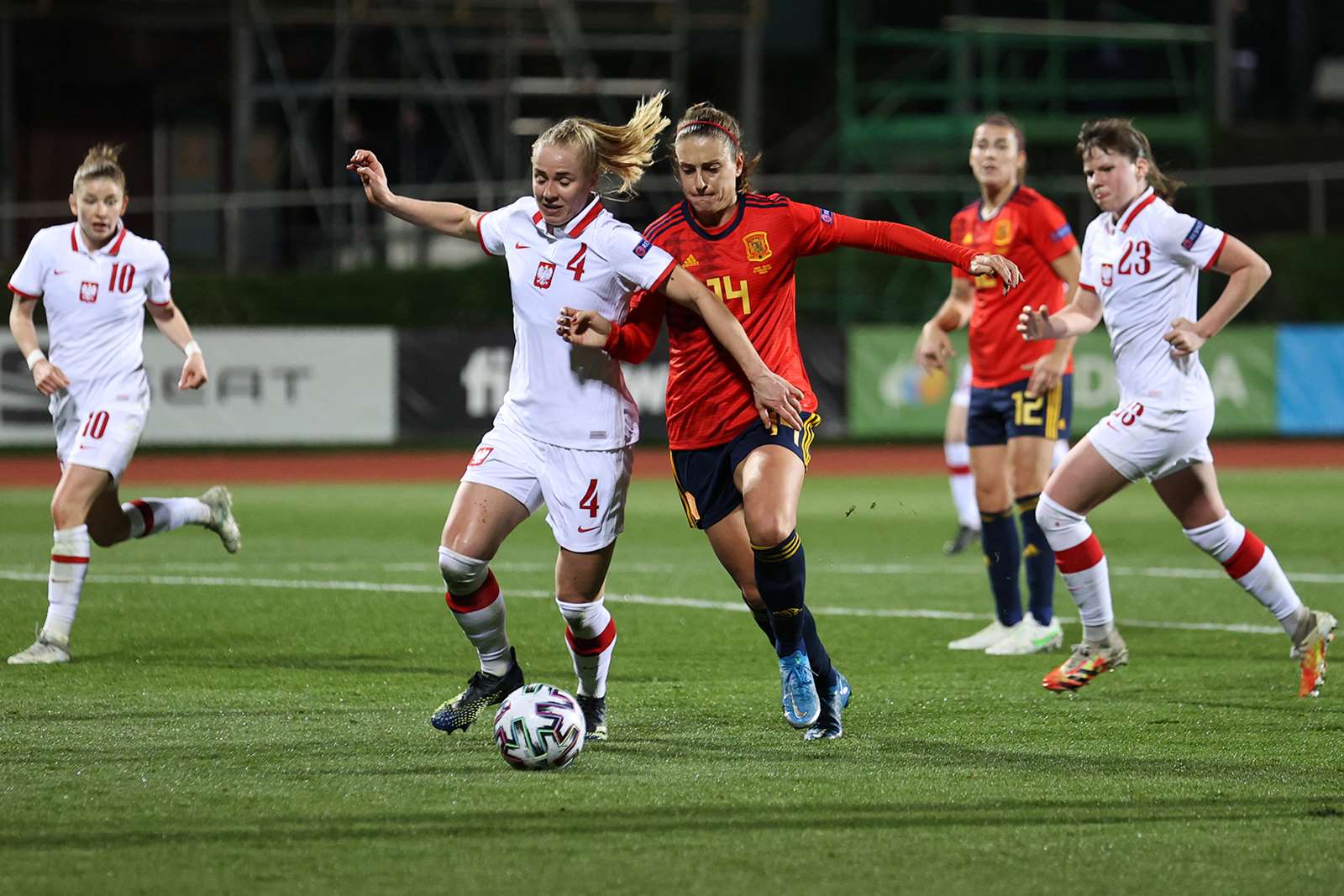 PAULINA DUDEK - POLAND
There was to be no miracle for Paulina Dudek in the final qualifier against Spain's Irene Paredes. The Poles fell 3-0 to  Pabellon de la Ciudad del Futbol de Madrid. In order to hope to qualify or take part in the play-offs, the Poles needed to won against Spain and hope for a slip-up of the Roja against Azerbaijan.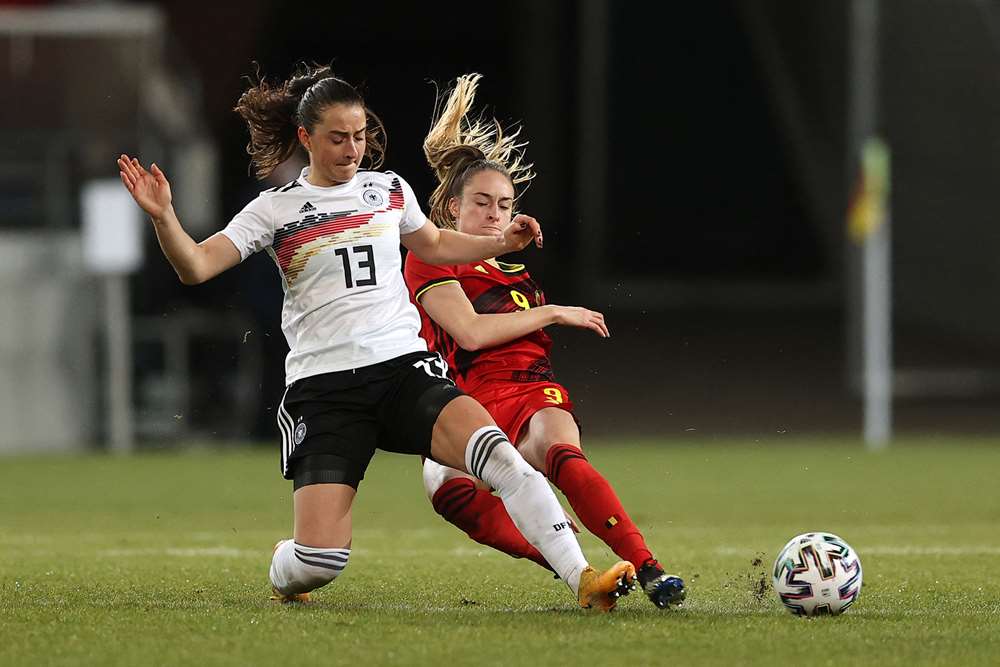 SARA DÄBRITZ - GERMANY
Two friendly matches against Belgium and the Netherlands were on the menu for the Germans this international window. Already guaranteed to take part in the Euro, the Mannschaft of Sara Däbritz won 2-0 on Sunday evening against Belgium at Stade Neuer Tivoli d'Aix-la-Chapelle. The Parisienne, a starter and captain, went off after the hour. Yesterday evening, the Germans took on the Netherlands at Stade de Koel and they lost (2-1). The Parisienne played the whole match.