Gérard Prêcheur: 'Turn the tide'
The Paris Saint-Germain coach spoke ahead of the UEFA Women's Champions League quarter-final second leg against Wolfsburg.
COACH, THE RETURN LEG IS COMING UP...
"We know the rules, the stakes... Everything is played out over two matches. The first leg didn't go the way we wanted it to in terms of the numbers. But now we have at least 90 minutes to turn things around."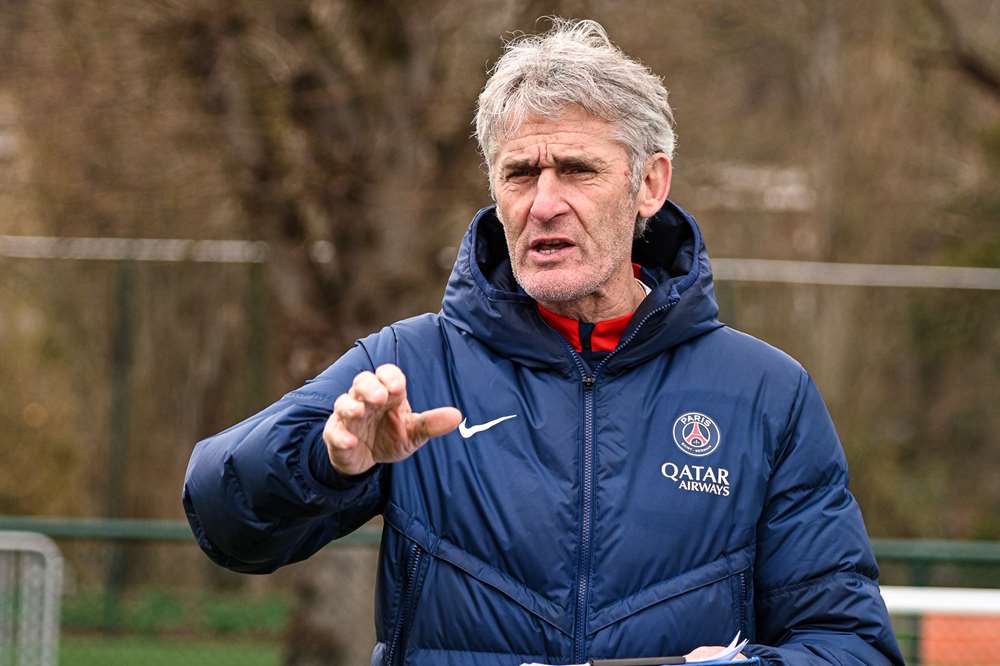 HOW DOES THE GROUP FEEL ABOUT THIS MATCH?
"The big positive is that we played a big game in the first leg. It wasn't enough, but there were mitigating circumstances. We were able to analyse that we still have a lot of room for improvement tactically, and - we'll see tomorrow - mentally."
AS WAS THE CASE IN THE FIRST LEG, WE EXPECT A GREAT ATMOSPHERE IN A SUPERB STADIUM. ONE IMAGINES THAT ALL THIS CONTRIBUTES TO THE EXCITEMENT...
"It's like the Parc des Princes. Today, the clubs have come up to speed and are working very positively by regularly offering their best facilities. There is going to be a great atmosphere and a very nice pitch. The context will be favourable for both teams to perform."