Gérard Prêcheur: 'Really proud'
See what coach Gérard Prêcheur and Grace Geyoro had to say following Thursday's UEFA Women's Champions League elimination.
Gérard Prêcheur
"We're disappointed. We don't like losing, I hate that, and especially in these circumstances with the penalty and the red card in the first leg, as well as the injury to Groenen that went unpunished. That was a lot to take, and then in the second leg there were a lot of fouls on Kadidiatou, none of which were punished with a card. In spite of that, we played well, we had 45 minutes where we controlled things, and caused them to doubt. We're really proud of what the girls produced across the two games."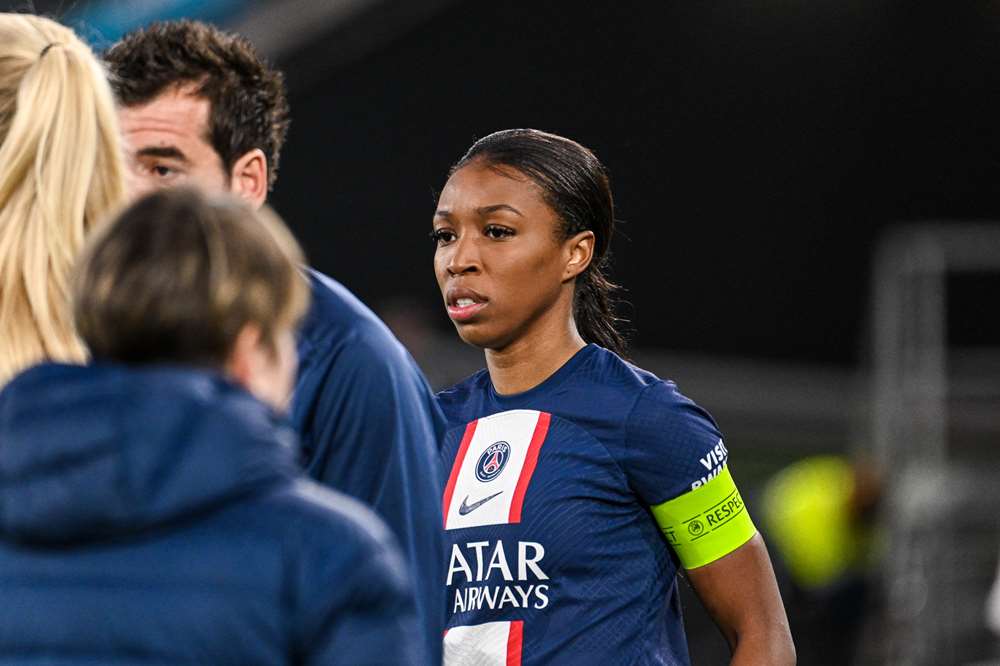 Grace Geyoro
"Of course we're disappointed. We're out of the Champions League, and it was an objective we had. We gave everything, we played with what we had tonight, and we have to keep our heads high. We still have other competitions to play. We have to stay united, together. It's hard to go out like this, because I think we played two good games. We had some tough blows during the two games, and it wasn't easy for us, but we have to keep our heads high, learn from this defeat. We still have two competitions to play for, and we mustn't give up."