Elisa De Almeida: 'Happy to be able to defend the title'
Paris Saint-Germain's new recruit, Elisa De Almeida explains her delight to have signed for the club from the capital and describes the new adventure that awaits her.
Elisa, how does it feel to have become a Paris Saint-Germain player?
"I am immensely proud, Paris Saint-Germain is a club that I have always wanted to play for, it's the club of my heart. I am very proud and very happy to be here today."
You are joining a team that will be defending its league title...
"First of all, I want to congratulate the team. It's deserved, they had an incredible season, I am very happy to join them and to be able to defend this title with them. Let's hope that we will go out and get a second."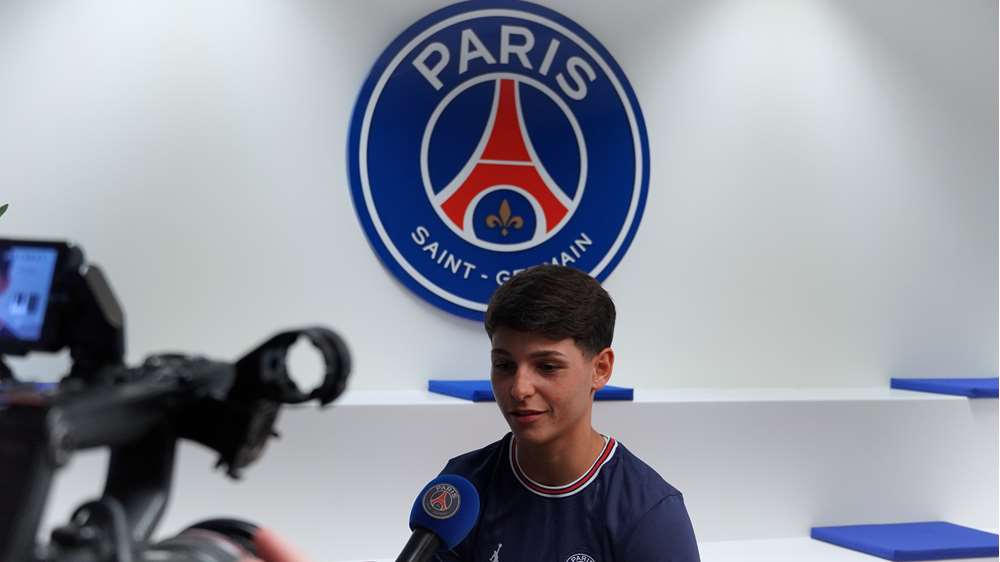 What are your main qualities?
"I think I read the game well and have good pace too. More than anything, I will bring all I have and give my best for the team."
What are your short and medium-term objectives with Paris?
"In the short-term, I would say to integrate myself into the team as best as I can, and then to give my all and obtain the best possible results as a team in order to meet the expectations of the supporters. I know that they are passionate and they follow the team closely. And I want to repay them for that."