Didier Ollé-Nicolle: 'Get our touch back'
The new coach of the Paris Saint-Germain Women's team provides an update after his squad returned to training after the summer break.
Coach, How have your first few days been in Paris?
"My first steps here have been good! Everything is happening in a very interesting way. During two of the first three days, there was some getting to know each other, with us putting in place our organisation, our principles and our rules."
The RETurn to training is now well underway...
"First of all, there were the physical tests and since Saturday, we have started our prep work. We are doing two sessions per day, in order to get our touch back.  There are big challenges ahead of us, we will need to perform well over the ten months of competition."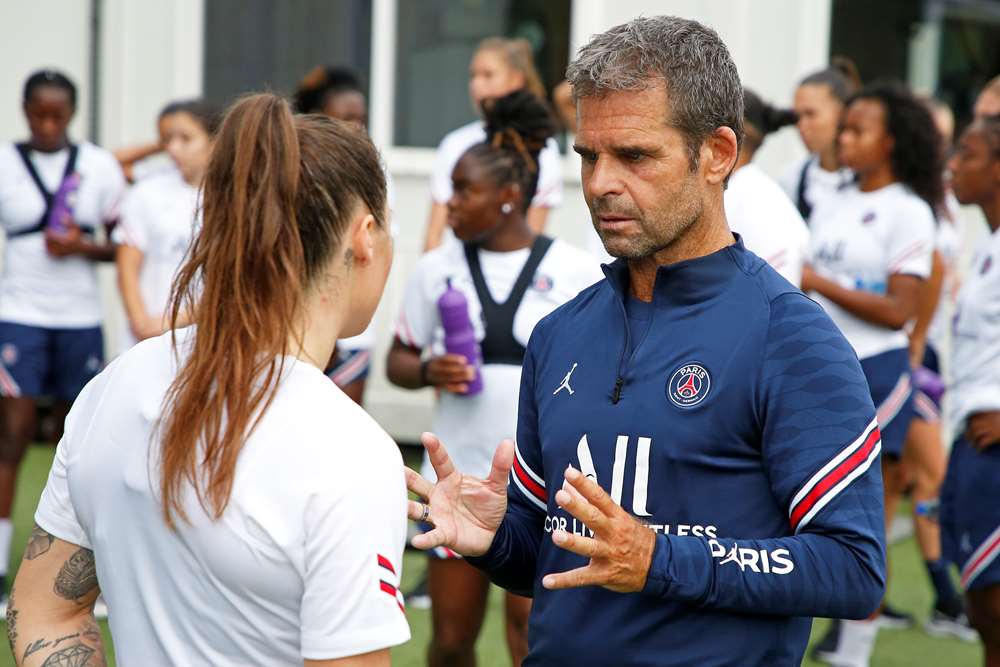 HOW have YOUR FIRST EXCHANGES WITH THE PLAYERS been? 
"I am still discovering the group, it's a bit too early to draw conclusions. I handed things over to the fitness coach because it's an important period to get back into shape. I've also let my assistants take the lead at times, so that I can take a step back to get to know the players."
WHAT DOES THE PROGRAM LOOKS LIKE FOR THESE FIRST WEEKS?
"The program is varied, but I want the girls to have part of their training focused on the physical aspects, and the rest focused on the technique and the feeling with the ball, it's a good way to prepare."