Celin Bizet: 'We'll be ambitious'
The new Paris Saint-Germain striker spoke to PSG TV after signing her contract with the club from the capital.
Celin, how do you feel about becoming a Parisian?
"It has been a dream since I was a little girl to be able to play for a big club like Paris Saint-Germain. I am very happy to be here and to learn and play with my new teammates."
What kind of team can we expect this season?
"We will be a big team, ambitious and with very good team spirit, and a hard-working group. The French championship is a difficult league, you have to be solid throughout. I am young and I want to learn!"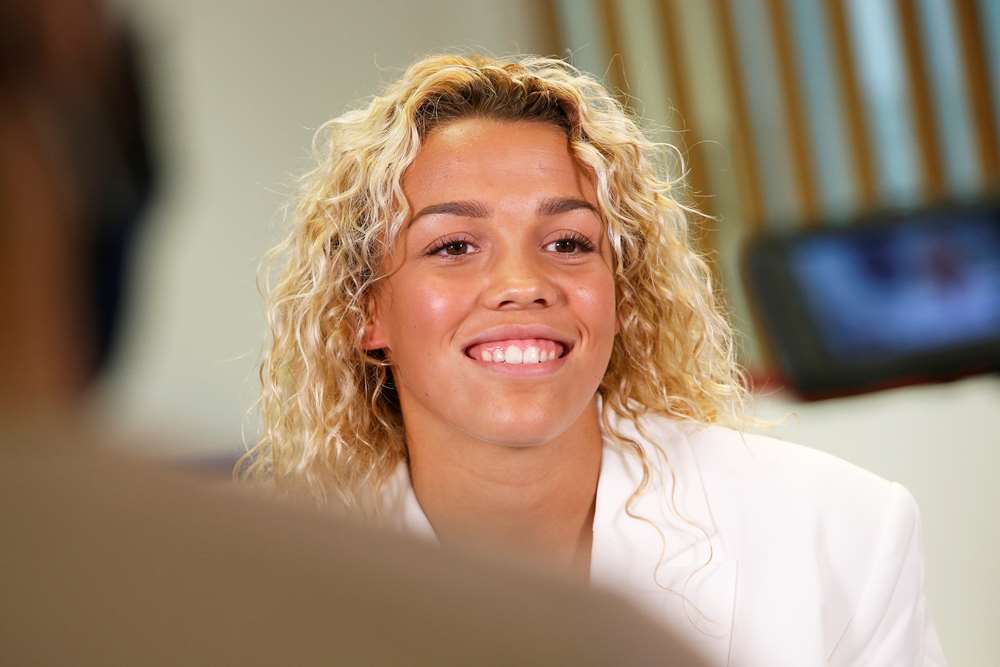 What kind of player are you, what are your strengths?
"I am fast and technical, I am not afraid of duels and playing one-on-one. I am also able to provide for my teammates and score."
As you said, Paris are ambitious, what are the goals for this season?
"We want to win, there are lots of trophies we can win. We want to win the league again and go all the way in the Champions League."