Big win against Reims for the Parisians
Paris Saint-Germain Women's team won 4-0 against Stade de Reims on Sunday 12 March at the Stade Georges Lefèvre in Saint-Germain-en-Laye, on the 16th Matchday of D1.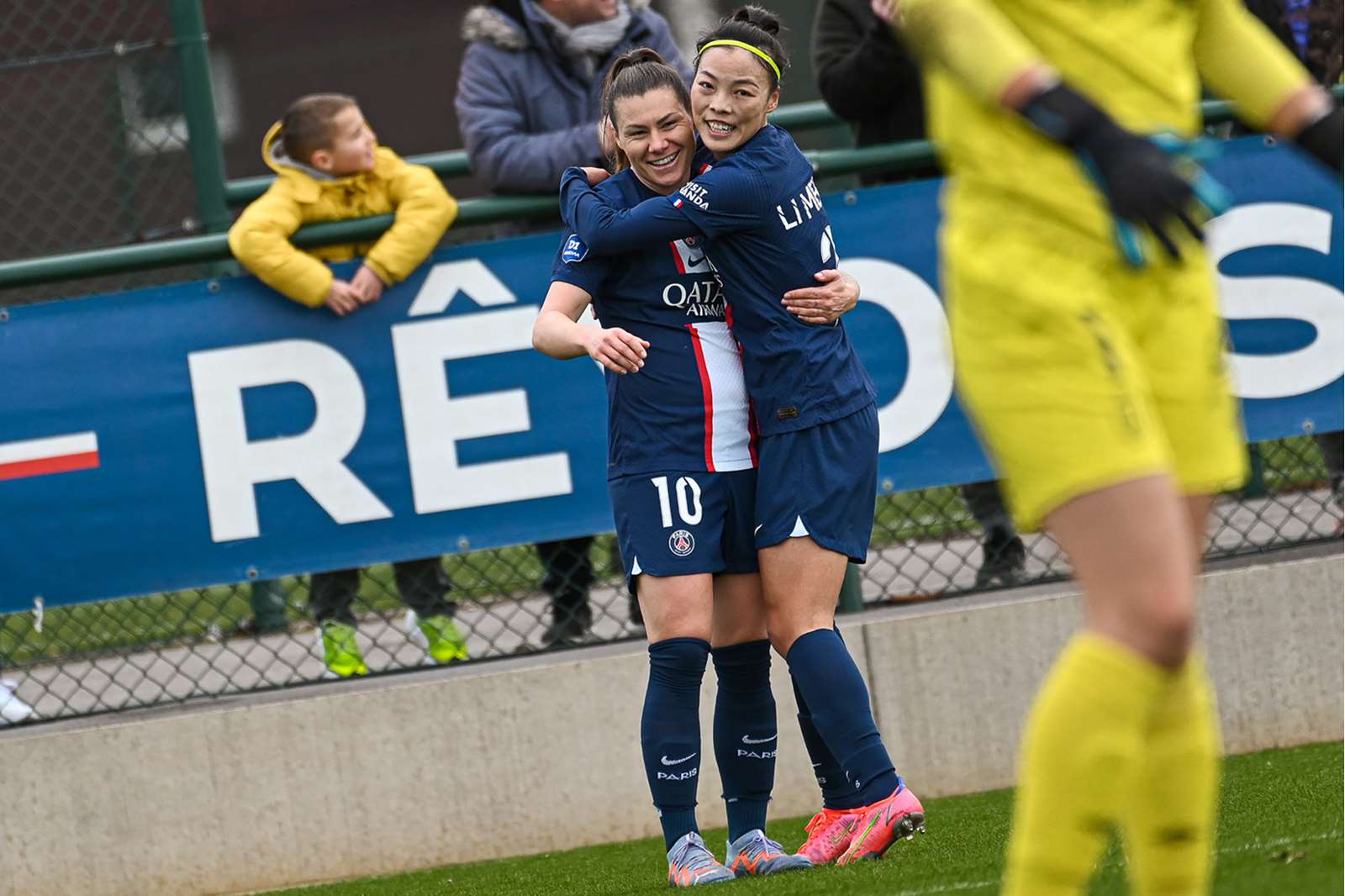 Eight days after qualifying for the semi-finals of the Coupe de France against FC Girondins de Bordeaux at the Matmut Atlantique (0-0, 5-4 on penalties), the Parisians were back in the league this Sunday with the objective of catching up with Olympique Lyonnais, winners the day before at FC Fleury 91 (2-1) and current D1 leaders. The team headed to the Yvelines, to take on the seventh-placed Rémoises. For the match, Gérard Prêcheur lined up the same starting eleven as in Gironde with two exceptions, Constance Picaud and Kheira Hamraoui giving up their places to Sarah Bouhaddi and Oriane Jean-François respectively.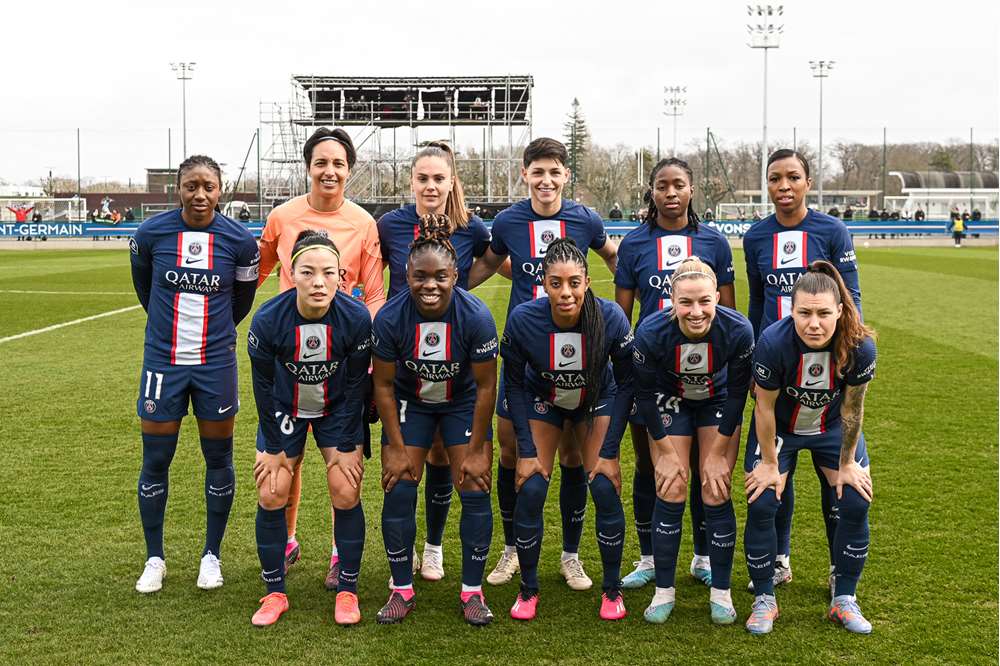 The Parisians started the match strongly, but Kadidiatou Dani failed to get her header on target (4th). The French international soon made up for it by heading in Li Mengwen's cross from the right, which was set up well by Ramona Bachmann, to open the scoring (1-0, 11'). The Chinese player then crossed to Lieke Martens, who failed to convert (16'). There was no time to dwell on missed opportunities, however, as seconds later Bachmann played a one-two with Diani in the box and curled her shot across the face of goal to double the lead (2-0, 16').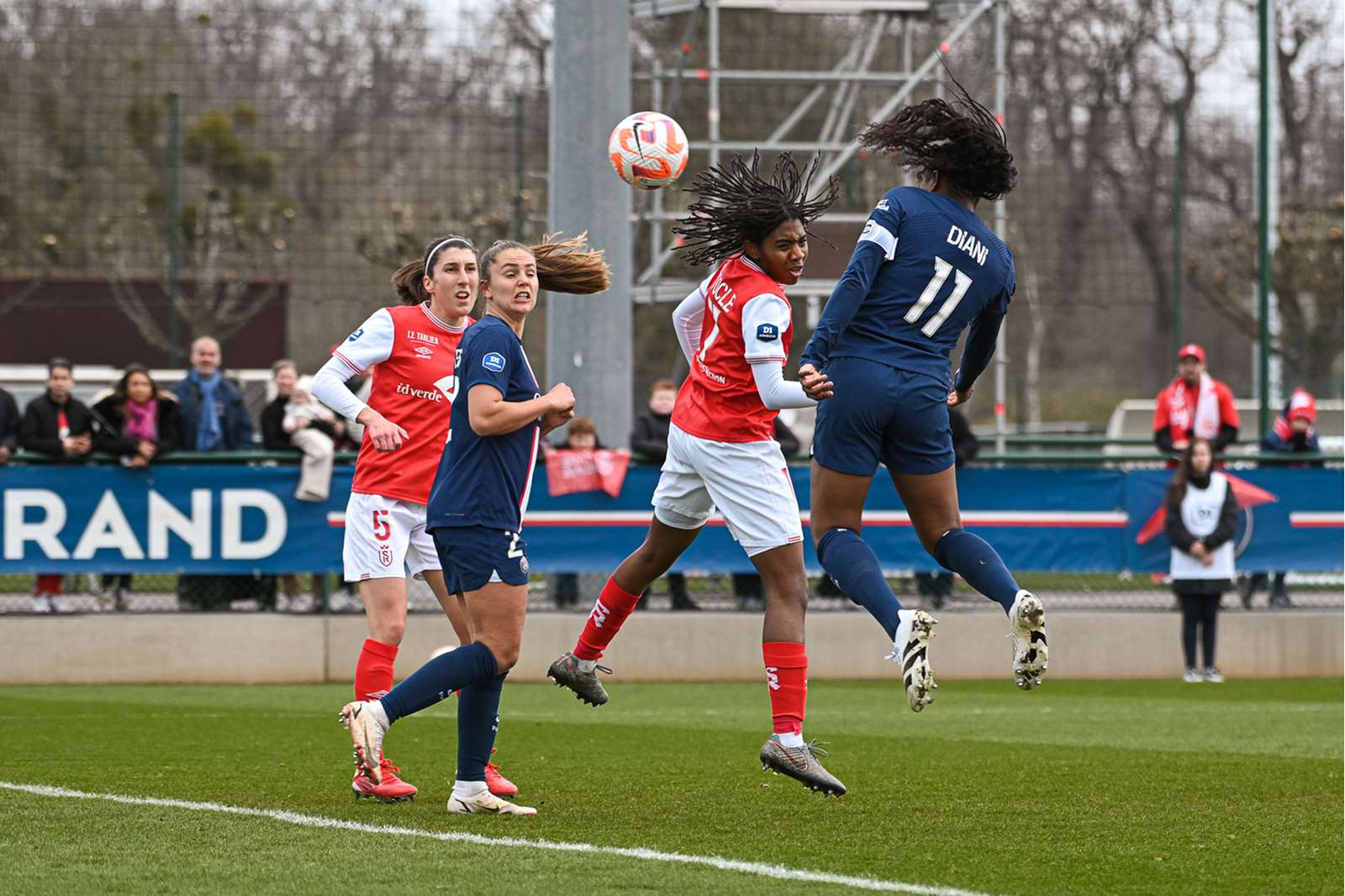 A few seconds after coming on, Amalie Vangsgaard was decisive in scoring her first goal for the Red and Blue (3-0, 65'), after being set up by Diani. The Danish player did not stop there, as a few minutes later she served Sandy Baltimore in the box. Baltimore fired a shot into the top corner at the near post to seal the win for Paris Saint-Germain (4-0, 76').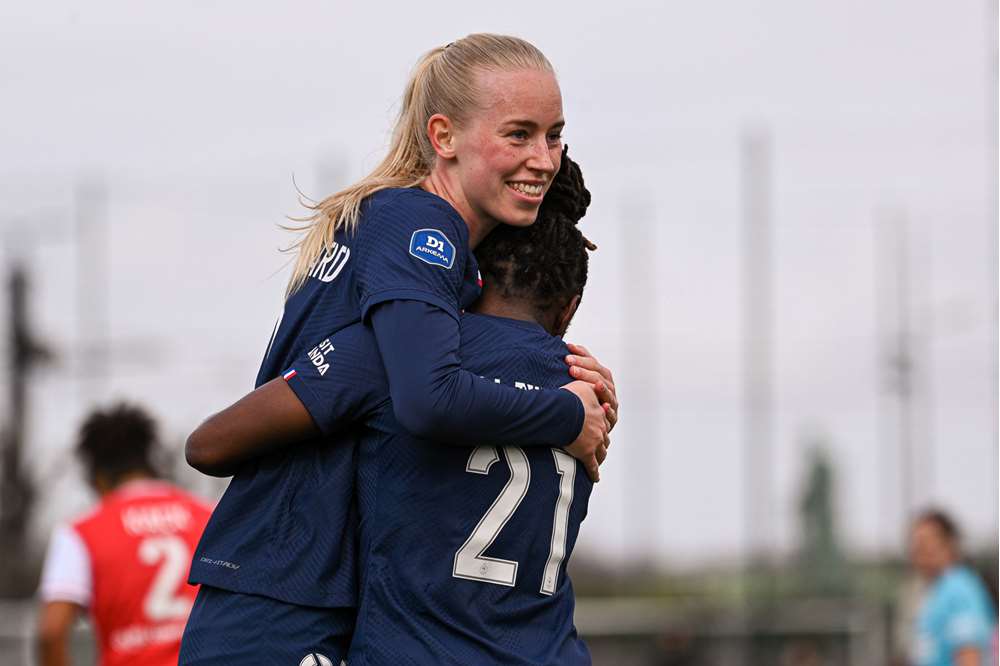 A win that allows the Parisians, who now have 42 points (13 wins and 3 draws), to come back to within one point of OL. The next objective is the Coupe de France and the semi-final against Thonon Évian Grand Genève FC (D2), this Saturday 18 March at 4pm, again in Saint-Germain-en-Laye. Four days later at 9pm, the Red and Blue will face VfL Wolfsburg at the Parc des Princes in the first leg of the UEFA Women's Champions League quarter-finals.
Nouvelle victoire pour nos Parisiennes avec la manière en @D1Arkema 👏❤️💙
#PSGSDR I 4-0 pic.twitter.com/82zONF5pKh

— PSG Féminines (@PSG_Feminines) March 12, 2023