A look back at the Parisians' Coupe de France run!
The Parisians are through to the Coupe de France final thanks to their win away to Fleury on Saturday. Here we take a look back on the epic run that led our Rouge et Bleus to this point!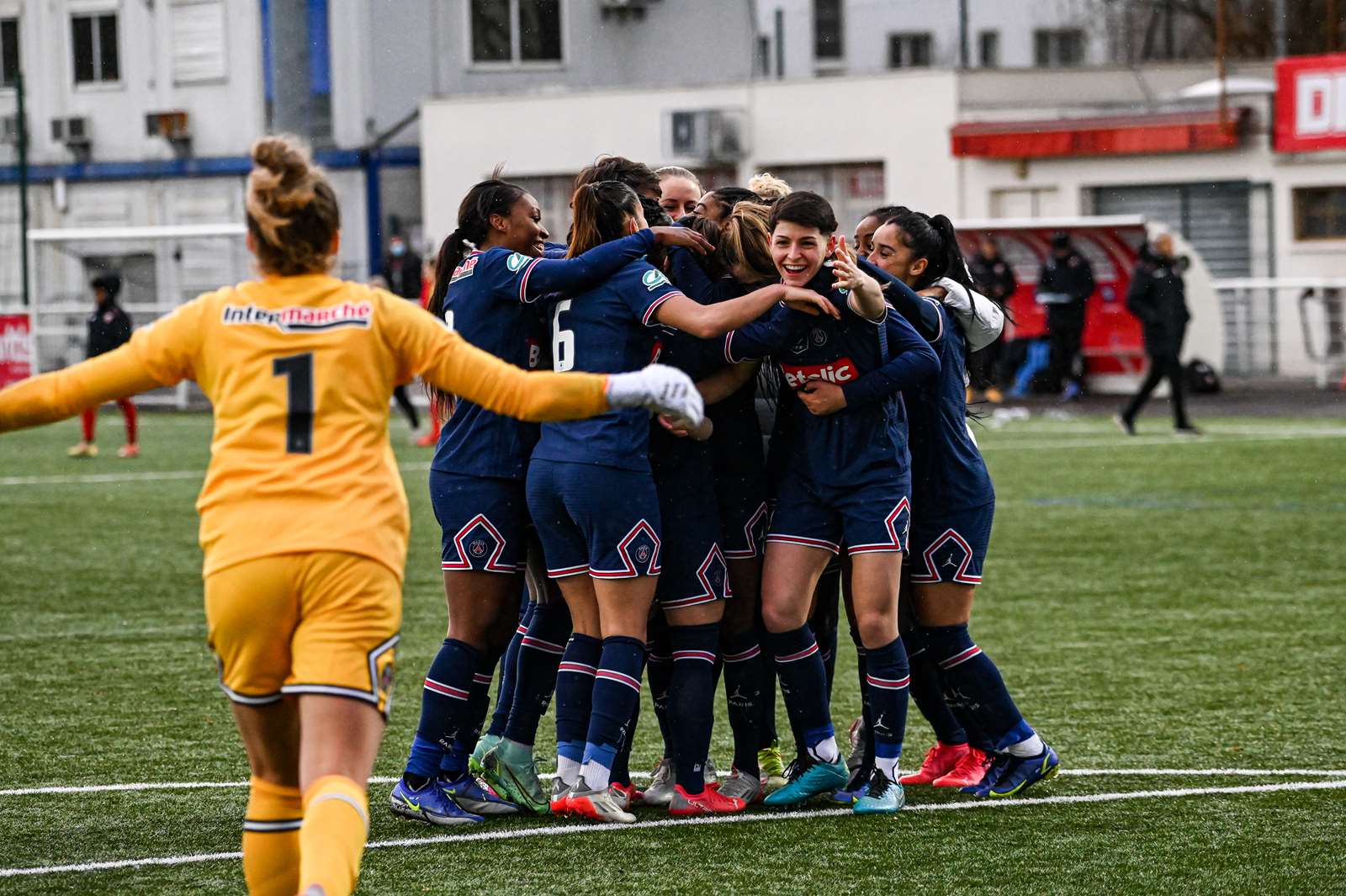 The adventure started on 9 January in Dijon, where our Rouge et Bleus will return to play the final of this edition of the Coupe de France! Against Dijon, things were tough for Paris, who couldn't break down the home defence but who held out for penalties. And then our players stepped up, making a clean sweep (0-0, 4-5 on pens.) to emerge victorious and qualify for the last 16 of the competition.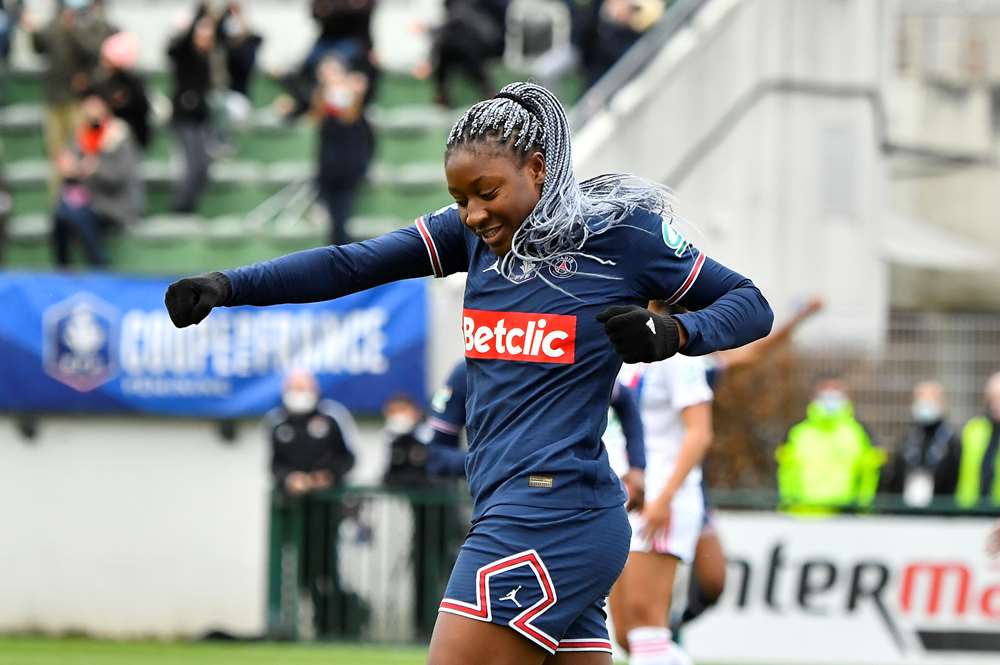 Next up came a heavyweight opponent for the reigning champions of France: Lyon! Big opponents drew a big performance and our side dominated and won 3-0 at home, in the Georges Lefèvre Stadium in Saint-Germain-en-Laye. Baltimore, Diani, Katoto: each one got their goal. A tough opponent knocked out of the competition!
And it was just as well that the Parisians remained focused and motivated for each match - they had to face the strongest opponents in this campaign! Next up was the trip to face familiar foes Montpellier in the quarter-finals. Determined, the Parisians dominated the whole game and returned to Paris with a 3-1 win - and qualification for the semi-finals - under their belt.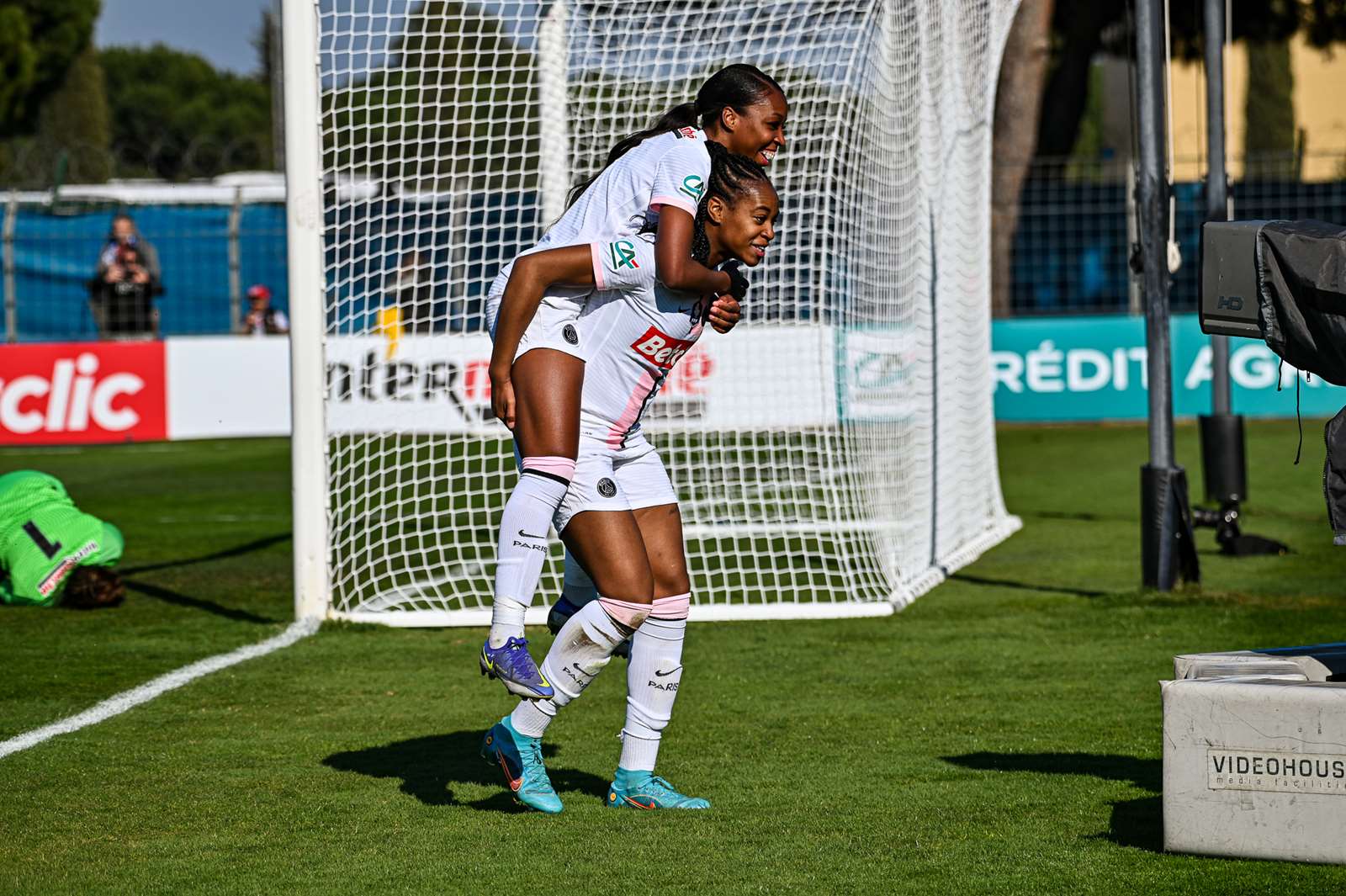 Finally, it was a 100% Paris-region derby against Fleury 91 that awaited the women's team in the semis. With 90 minutes between them and the final, Didier Ollé-Nicolle's players couldn't afford any mistakes, but this match that fell in between a double-header with Bayern Munich in the UEFA Women's Champions League had all the makings of a banana skin! And our Parisians came close to slipping up in this match. Trailing 2-0 just 20 minutes in, our players had to dig deep and test their mental strength, but mission accomplished as they managed to level it up by the break (2-2, 45'+1). The players then pushed on, their experience proving crucial as second-half goals from Karchaoui and Diani saw the Parisians stitch up qualification for the final!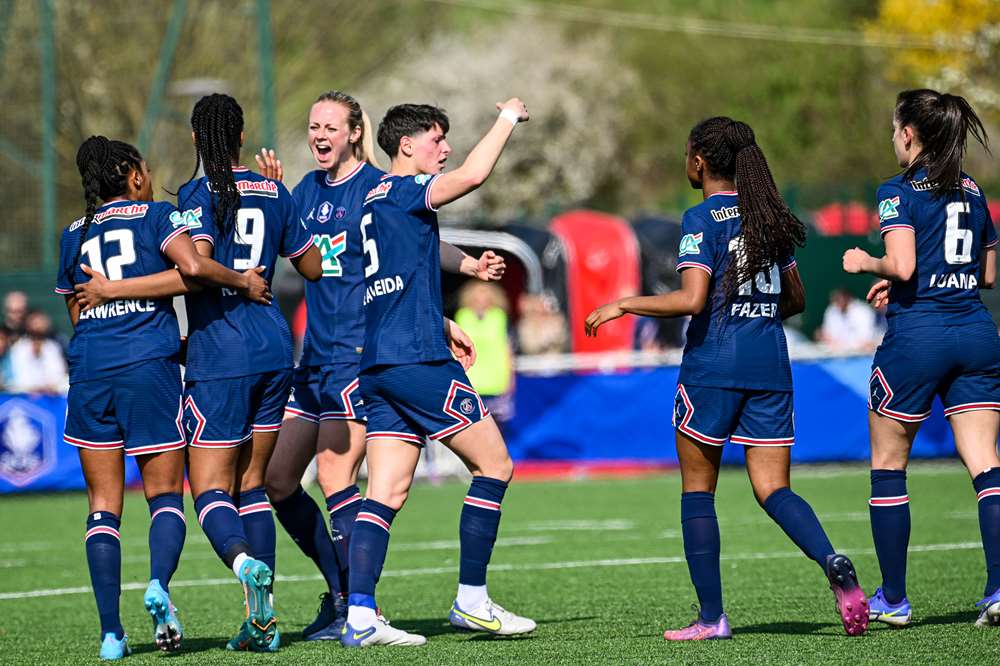 The last time PSG Women qualified for the Coupe de France final was back in season 2019-20, when they had lost on penalties to Olympique Lyonnais. Prior to that, Paris had won the Coupe de France final in 2018 after a battle against the Lyonnaises. In this year's final, the capital club will face the winner of the second semi-final, to be played between Yzeure and FC Nantes this Sunday at 15:00 CET. 
See you on May 14 at the Stade Gaston-Gérard in Dijon - where hopefully we will see Didier Ollé-Nicolle and his players lift the third Coupe de France in the history of the Paris Saint-Germain Women!