At the end of a completely crazy 2020-21 season, Les Parisiennes were crowned Champions of France on Friday 4 June, for the first time in history. A look back at a perfect season for Les Rouge et Bleu.
The unique context last summer, with the Final 8 of the Women's Champions League, almost certainly had an impact on the preparation for the new season. Moving on from the disappointment of the elimination at the hands of Lyon in Spain, denying Les Parisiennes a European final, Les Rouge et Bleu quickly got back to work to throw themselves into the new season, with as we have come to expect, lots of desire and determination.
A few friendlies to get back into shape and the season got underway, with a convincing 4-1 victory over Guingamp at home. The in-form team of D1 Arkema, Bordeaux awaited our Parisiennes on Matchday 2, and Olivier Echouafni's side were denied the three points by a solid performance (0-0), despite several chances. 
A slight stumble, but hope never left our side, and they picked up flamboyant victories week after week. We can think of Montpellier who lost 4-0 in Paris in one of the classics of the season, or the 14-0 win at Issy, which served to push Les Rouge et Bleu that one step closer to the top.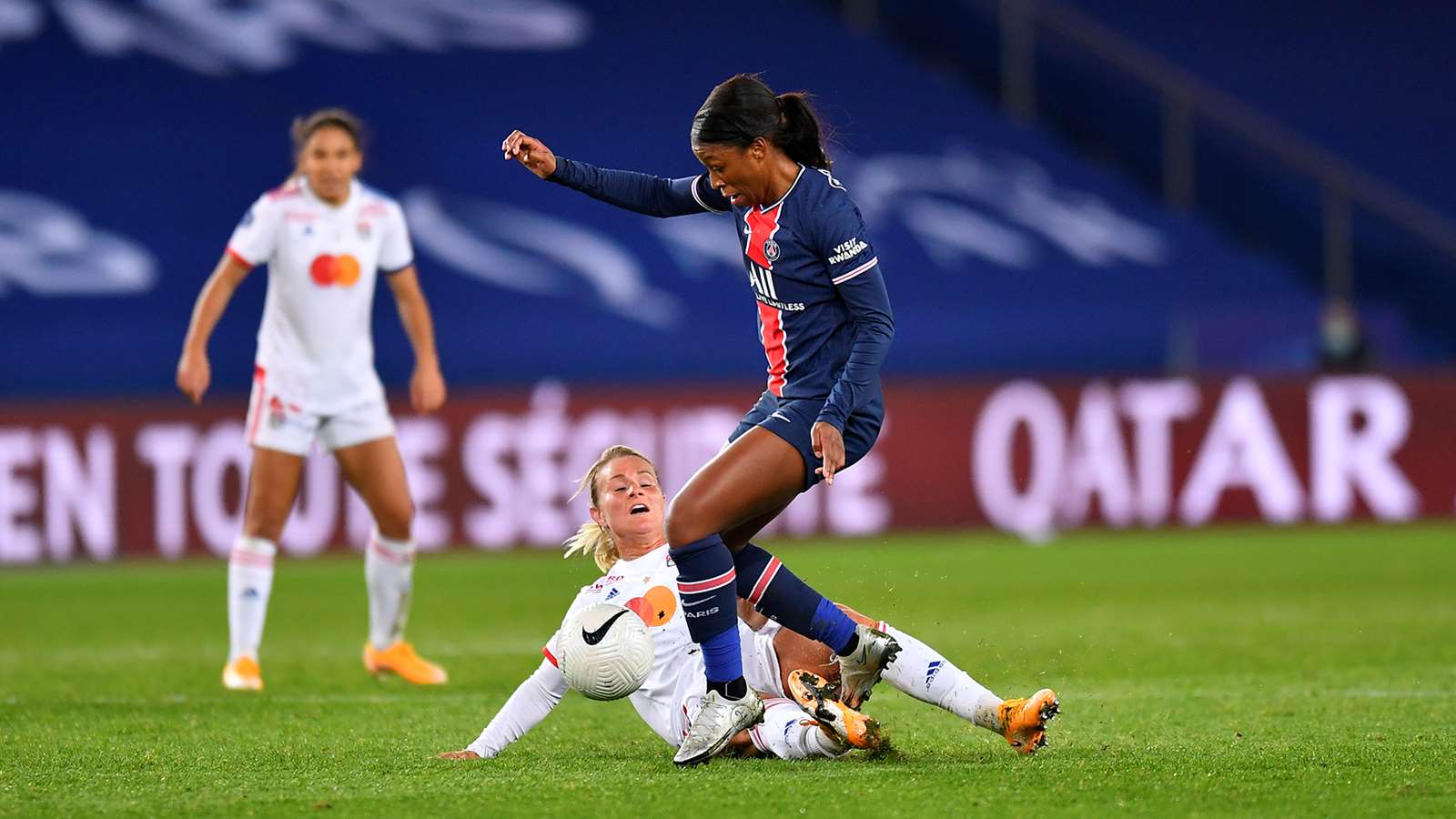 It's against Lyon that a season can made or broken. This year was no different and the gala match of D1 Arkema was decisive once more, in the first encounter and in the second, and would go on to allow Les Parisiennes to lift the trophy at the end of the season. The 1-0 victory at the Parc des Princes, thanks to Katoto's goal, remains the defining moment of the season. They therefore needed to continue to perform,  remain consistent and turn up to every match. And that is exactly what our Parisiennes did, full of selflessness and bravery. 
It was then time for the trip to the Rhône, initially scheduled for earlier in the season, but postponed for several reasons, including COVID and the European campaign. Les Parisiennes stood strong and came home with a draw, allowing them to keep their destiny in their own hands.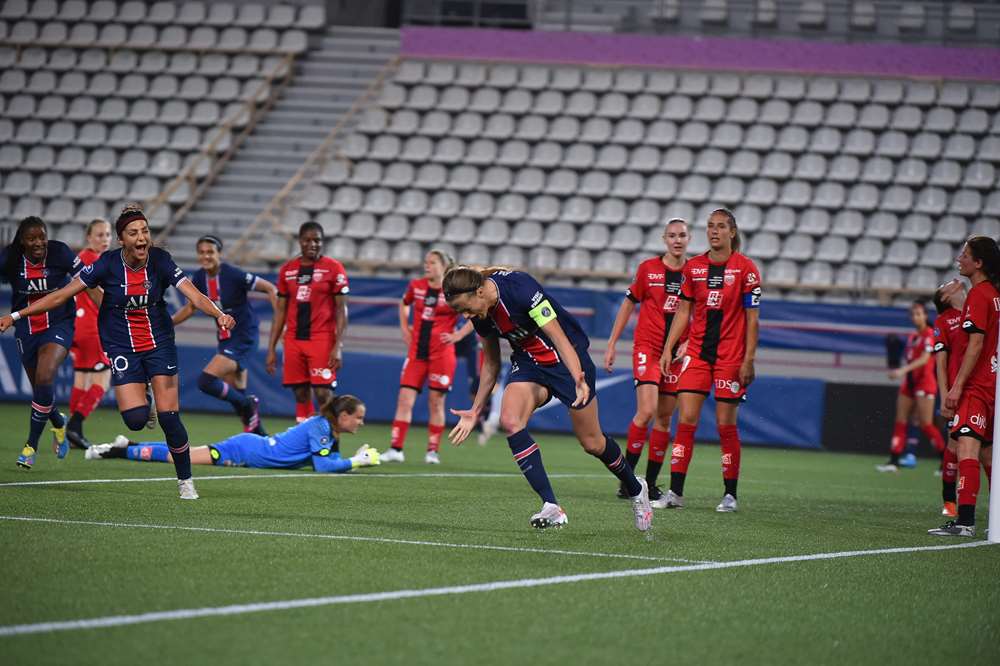 The 3-0 victory over Dijon will remain in memories for years to come, as the match which saw Les Parisiennes crowned champions for the first time in their history. An amazing achievement, capped off by an incredible record of 20 wins, 2 draws and of course, no defeats in the league. A title that couldn't be more deserved.