A defeat by the smallest of margins allows hope for Les Parisiennes
Olivier Echouafni's side fell to defeat against Olympique Lyonnais on Wednesday 24 March in the quarter-finals of the UEFA Women's Champions League.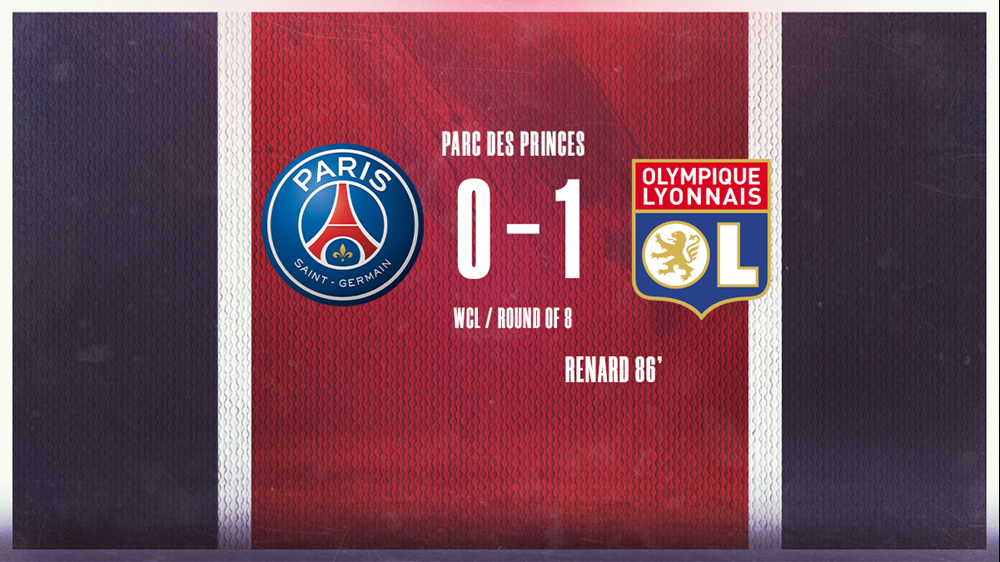 After securing qualification for the quarter-finals of the UEFA Women's Champions League against Sparta Prague, the club from the capital were back in European action this afternoon against Olympique Lyonnais, the current holders of the title. For the match, Olivier Echouafni opted for a competitive starting eleven made up of an attacking trio of Bachmann-Katoto-Diani and Paredes-Dudek through the middle of the defence.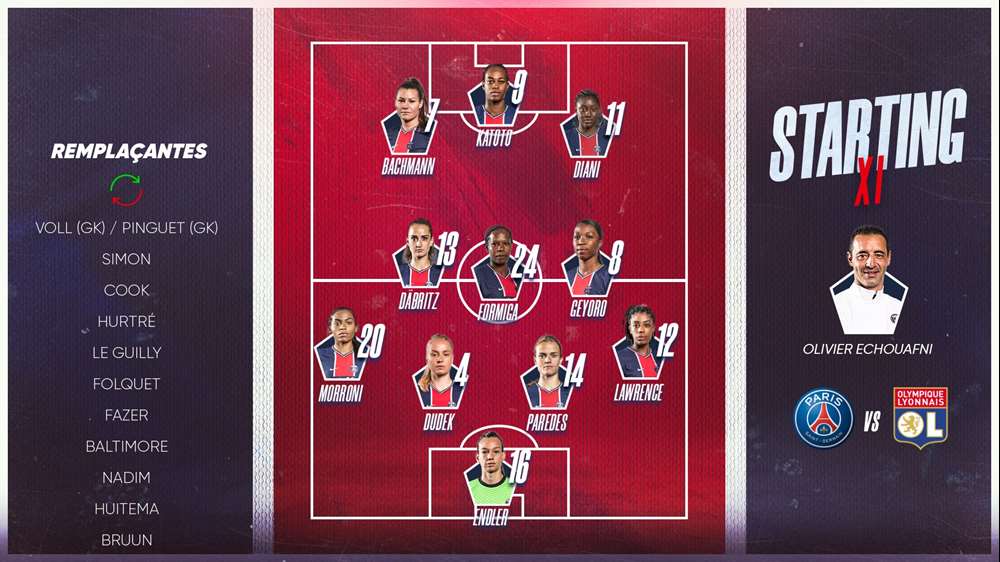 From the very get go and under the watchful eyes of Mauricio Pochettino and his coaching staff, Les Parisiennes showed their desire to hit the game running, with a break from Kadidiatou Diani finishing up in the side netting (1'). Marie-Antoinette Katoto pushed and broke into the box, but the Lyon keeper came out on top (12'). Diani once again troubled the Lyon defence and tried her luck with a left footed effort, but the ball was intercepted by Sarah Bouhaddi (21').
After 30 minutes, the club from the capital was dominating and Les Lyonnaises continued to give away a lot of the ball. Paris Saint-Germain forward Ramona Bachmann struck at goal with her right, but without luck (33'). Les Parisiennes put in a solid defensive showing in the first half, inspired by Paulina Dudek, who made a superb tackle to deny a Lyon counter (44').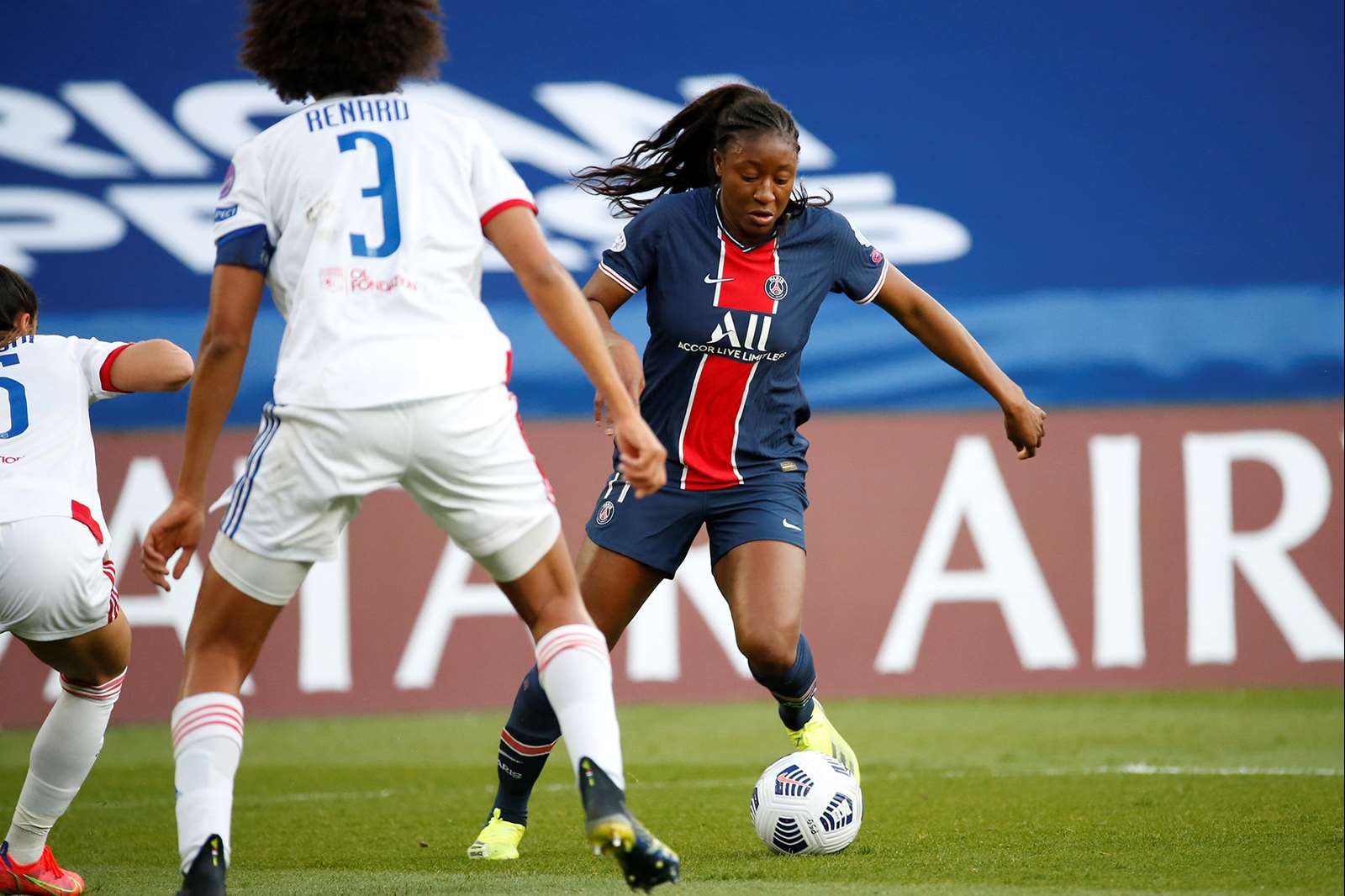 Les Parisiennes returned from the dressing room with the same determination. N°13 Sara Dabritz was found on the edge of the box, but her strike just scraped past the post. Les Franciliennes then held on during a period of domination for the visitors. The chances stacked up, with Nikita Parris denied by Christiane Endler (48') and Saki Kumagai's left-footed effort blocked by the Paris captain (51'). At the hour mark, both sides continued to cancel each other out with chances at both ends. 
Olympique Lyonnais won a penalty when an Irene Paredes clearance brushed Formiga's hand. Wendy Renard stepped up and smashed past Christiane Endler with her right foot (1-0, 88').  Cruel for Les Parisiennes. And the score remained the same until the final whistle.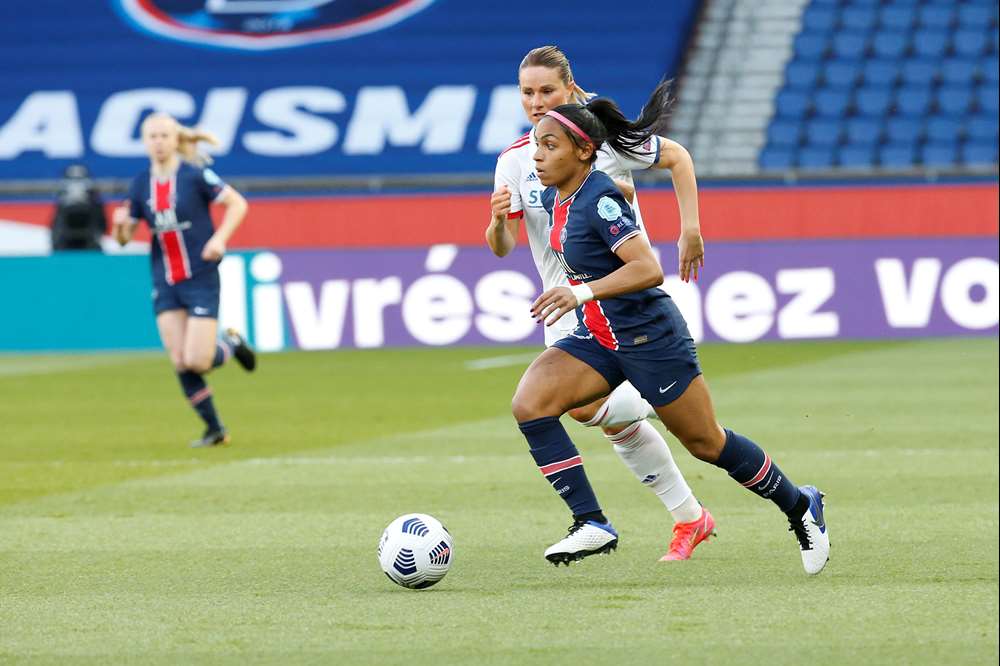 The club from the capital therefore fell to defeat against the current holders at the end of a high-intensity encounter where Les Parisiennes lacked the finishing touch in front of goal. But there is no doubt that Les Parisiennes will be determined to travel to Lyon and secure qualification in the return leg which will take place on Wednesday 31 March at 18:30 at the Groupama Stadium. Before that, Les Rouge et Bleu will face Les Montpelliéraines on home soil on Matchday 17 of D1 Arkema.