Raul Gonzalez: 'We made too many mistakes'
On Saturday, Paris Saint-Germain Handball lost the EHF Final4 semi-final to Aalborg (33-35). Check out the reactions from several members of our team.
Raul Gonzalez (Paris Saint-Germain Handball coach):
"Aalborg played very well! They finished the game better, while we made a lot of mistakes. They managed to come back from a five-goal deficit. On Sunday it will be difficult, but we have to win."
Luc Steins (Paris Saint-Germain Handball centre-half):
"We started well, but in the second half the game turned. We had more difficulties in attack and defence, while Aalborg found more solutions. I think that made the difference. They were better at the end of the game, while we didn't always take the shot at the right moment. It hurts... The Champions League is very difficult. The best team doesn't always win. On paper we might have been better, but that doesn't mean anything in the Final4. Aalborg deserve to qualify. I hope we end the season well by winning tomorrow. We'll do everything we can to win!"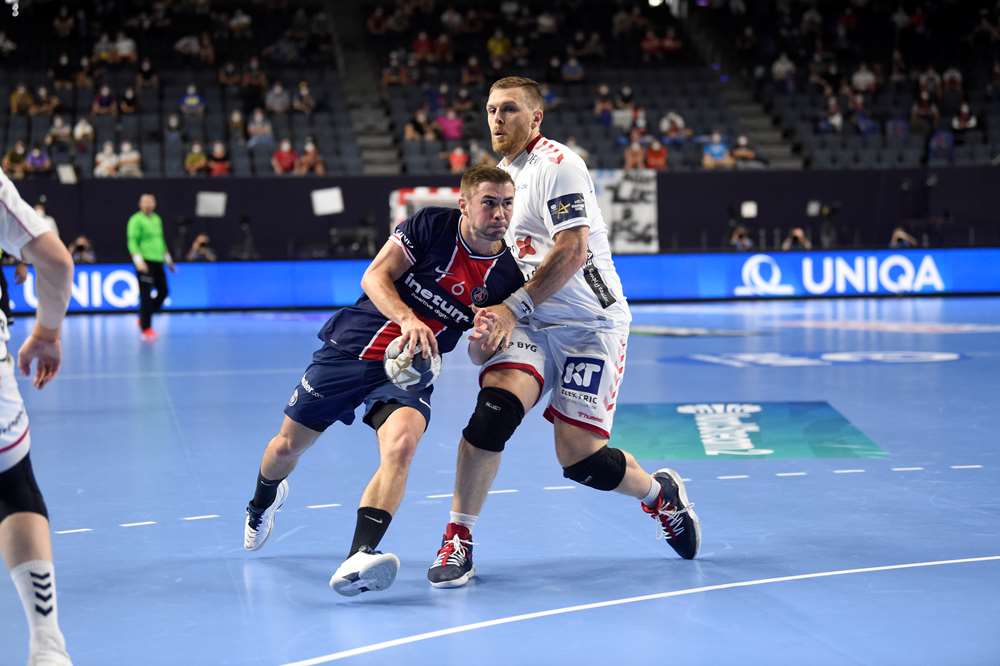 Luka Karabatic (Paris Saint-Germain Handball pivot):
"It's difficult and cruel to lose in this way. We had the chances to win. We had a five-minute dizzy spell, where instead of pushing them down, we allowed them to come back. They were confident and harder to stop. We had everything we needed to win the game. We started well, being aggressive and in the right tempo. We fought until the end, and it could have gone our way. It wasn't the case... This is top-level sport! It's complicated to look ahead to the third-place match, because this defeat is still stuck in our craw. I think it still will be tomorrow."
Nedim Remili (Paris Saint-Germain Handball right-back):
"The match got away from us. We put in a lot of energy and intensity from the beginning, but we lacked rigour and discipline. They knew how to stay in control of their emotions, and everything went well for them at a time when things were not going well for us. We had a chance to go six goals clear, but we missed it and then things got complicated. We could have handled that moment better. We should have taken our time and stayed focused. Aalborg played their usual game, as we analysed on video, but we were not rigorous defensively. We let them play too close to our defence and with quality shooters like they have, we knew we would pay for it. I would like to remind you that in this competition, there are no outsiders or favourites. It has been a long season, but it has been a good one. We will come back stronger. On Sunday we have to pay tribute to Dylan (Nahi) and Viran (Morros) with a win."
60' : C'est terminé, Paris s'incline... Bravo à Aalborg ! Plus d'informations à venir #PSGAALBORG #EHFFinal4 pic.twitter.com/sWgCq0dCKA

— PSG Handball (@psghand) June 12, 2021
(Credits: TeamPics/PSG)