Preview: 5 things about PSG Handball - Chambéry
Time for the Coupe de France round of 16! On Tuesday evening, Paris Saint-Germain Handball play host to Chambéry at the Stade Pierre de Coubertin in a match that promises to be a thrilling contest!
1 - PREVIOUS ROUNDS
Les Rouge et Bleu's Coupe de France journey started a little more than two months ago. At the beginning of September, they travelled to Strasbourg, who are playing in the lower league. Thanks to Ferran Sole Sala's eight goals, the bookmakers had an easy night (22-36). 

But it was not all fun and games for the Savoyards away to Dijon, who currently sit third in the ProLigue. With four minutes to go, Chambéry had not managed to kill the match off (56': 26-28), but they managed to hold their advantage until the buzzer and punch their ticket for the next round.
Voir cette publication sur Instagram
2 - TITLE DEFENCE
Of the six Coupes de France won by the capital club, two have been lifted in the last two years. Indeed, our team are putting their trophy back on the line, but they remain for the moment two-time defending champions. What's more, this season, they have another chance to get closer to Montpellier's competition record 13 titles.

3 - ROUND TWO
This will be the second time in a week that Chambéry and Paris have faced each other. The first round was won by Raul Gonzalez's men in Liqui Moly StarLigue Round 8. In a spectacular match, the Parisians left it fairly late, but emerged victorious thanks in particular to a 7 from 7 by Dainis Kristopans.
👀 Dans les coulisses de la victoire parisienne en Liqui Moly StarLigue ! https://t.co/bh7o5d8bHM

— PSG Handball (@psghand) November 8, 2022
4 - HEAD TO HEAD
Les Rouge et Bleu also dominate the historical record between the sides in the Coupe de France. In this competition, the teams have clashed four times between 2012 and 2018. Notable was their win in the 2014 final at the Halle Carpentier (31-27)!
5 - TO FOLLOW THE MATCH
Kick-off: 20:00
At the Stade Pierre de Coubertin: our ticket office
Television: Handball TV
Social networks: Live-tweet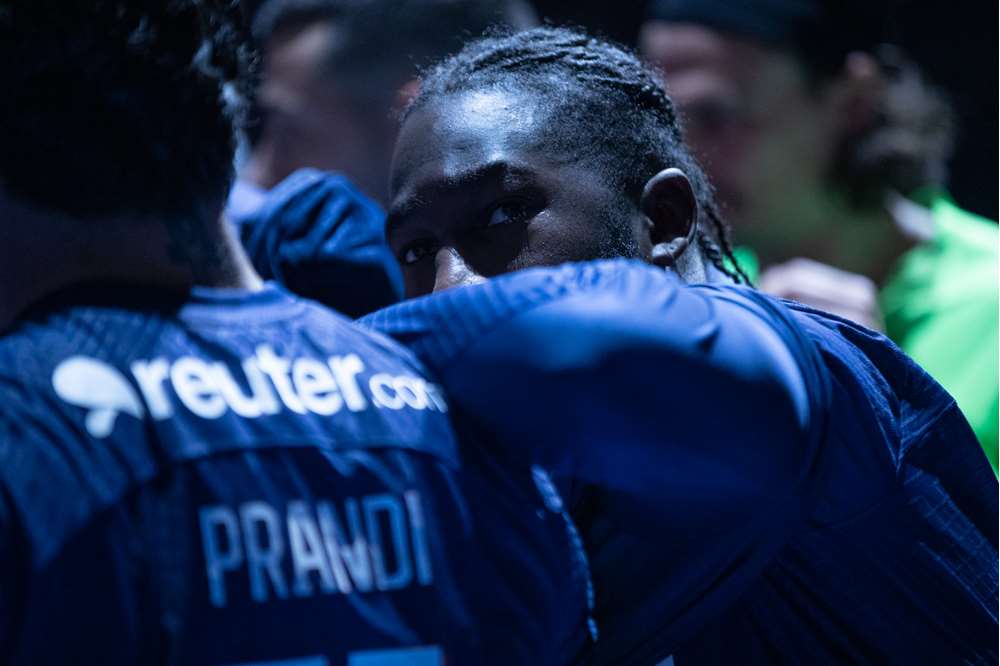 (Credits: J. Azouze/PSG)