Preview: 5 things about Ivry - PSG Handball
Saturday afternoon, Paris Saint-Germain Handball will try to confirm their positive dynamics with a win away to US Ivry in Liqui Moly StarLigue Round 12 action.
1 - THE TABLE 

Winners last week over Saint-Raphaël (38-30), Paris Saint-Germain Handball moved to top spot on the table, with ten victories from 11 matches. For the moment, only Montpellier are keeping pace with an almost equivalent record (Paris lead 59 to 47 on goal difference).
Promoted this season to the elite of French handball, Ivry are fighting to beat the drop and currently have a small buffer between them and the relegation zone. 

2 - KEY STATS 

Once again, the Parisian attack is proving irresistible! Led by an unstoppable Kamil Syprzak (second-top scorer in the competition with 80 goals), Paris Saint-Germain Handball boast the division's best attacking record with 381 strikes so far this season. Ivry, meanwhile, have scored 324, including 64 for left-winger Antonin Mohamed.
Voir cette publication sur Instagram
Defensively, our future opponents can rely on the league's third-top 'keeper (110 saves) in Mate Sunjic (355 goals conceded in total for USI). Our last bastion Andreas Palicka isn't far behind, with 99 saves, while his team have conceded a total of 322 goals.
Voir cette publication sur Instagram
3 - FAMILIAR FACE
Every week in the league, the Parisians come up against one of their former players. This time, it's Robin Dourte's turn to cross swords with his boyhood club. Crowned a National 2 champion alongside Adama Keita in 2017, he bagged eight goals in 17 Liqui Moly StarLigue appearances with the capital club. This season, he is at 17 goals in 10 appearances for Ivry.
4 - HEAD TO HEAD
The fixture between Ivry and Paris Saint-Germain Handball is one of the classic fixtures in our league and the two teams are getting set to face each other for the 30th time. For the moment, Les Rouge et Bleu have the advantage, with 23 wins, two draws and four defeats. It should be noted that all of Ivry's victories have taken place at the Gymnase Auguste Deulaune. 

5 - TO FOLLOW THE GAME
Kick-off: 17:00
Television: Handball TV
Social networks: Live-tweet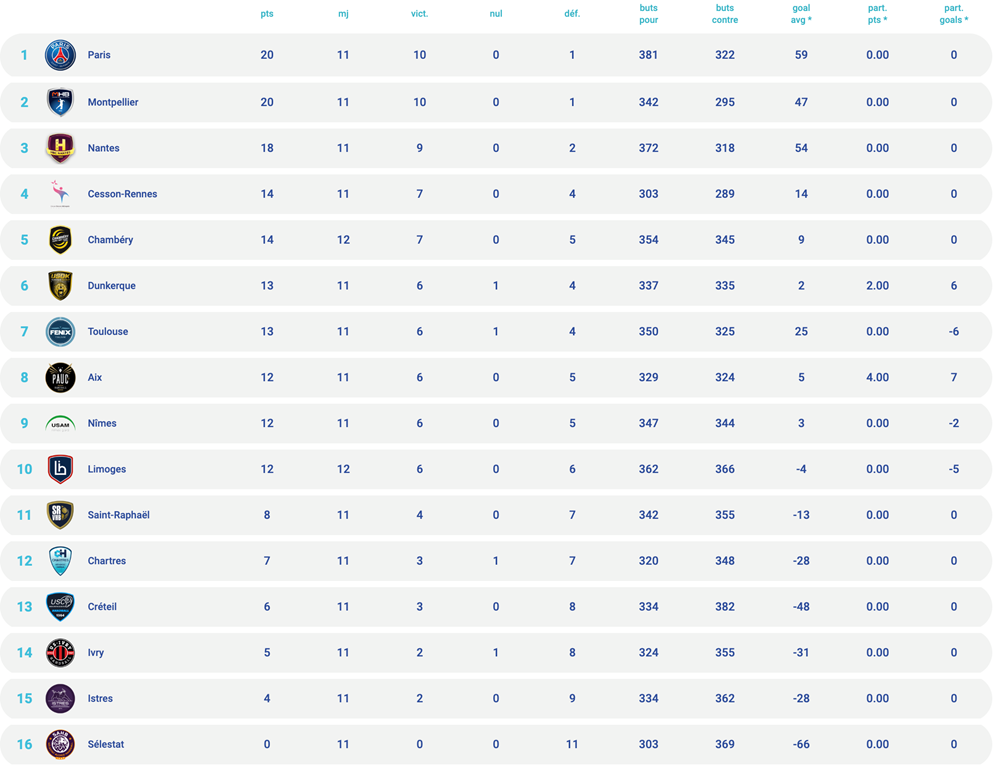 (Credits: L. Valroff/Team Pics/PSG)