Paris's perfect start continues in style
View this post on Instagram
On Saturday afternoon, Paris Saint-Germain were out to continue their perfect record in the Liqui Moly StarLigue. Winners of their first three matches, they played host to an in-form Cesson-Rennes side in Liquid Moly StarLigue Round 4 action at the Stade Pierre De Coubertin. Les Irreducibles had defeated Nantes in Round 1, so our players had been warned, as Vincent Gérard reminded us all before kick-off.
Galvanised by their fans, Les Rouge et Bleu made a very good start! In particular, Nedim Remili was in outstanding form, scoring six of his side's first seven goals (8': 7-1). In the process, the French international scored his 700th league goal! Defensively too, the Parisians were in strong form, with Yann genty imperious in goal. Our last rampart saved at 83% (five out of six) after 10 minutes of play (10': 8-1), giving the Breton attack an extremely hard time and denying Youenn Cardinale's 7-metre throw (14': 11-4).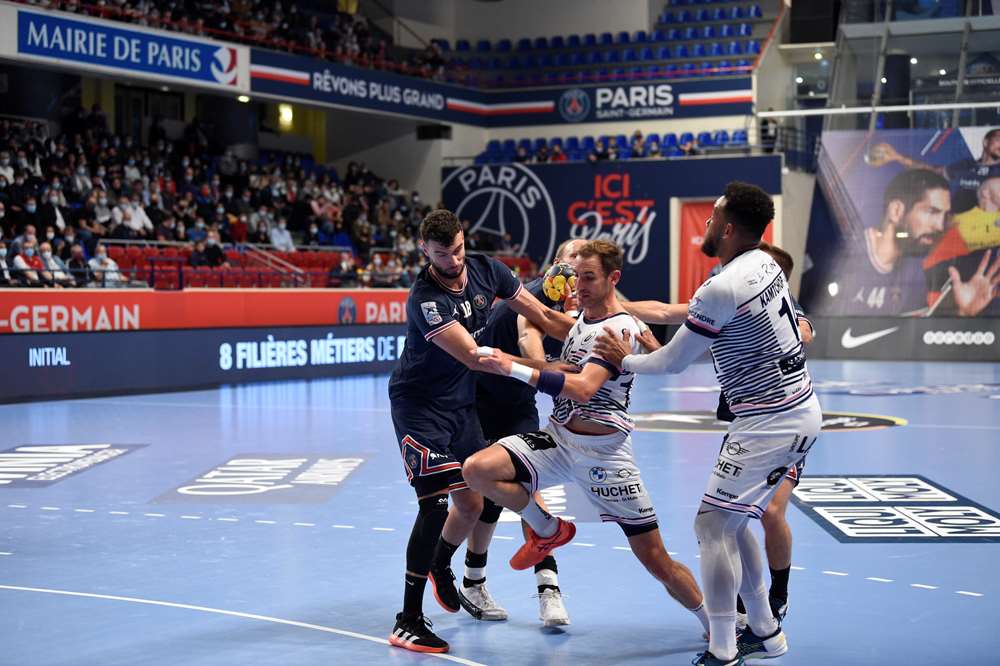 Raul Gonzalez's men were solid in defence and made the most of their counter-attacks. This way, and following a goal from Luc Steins, they saw their lead increase to +10 (20': 16-6). But our players also put on a show and thrilled Coubertin with two kung-fus. The first one was scored by Adama Keita (23': 18-7), the second by Nikola Karabatic (28': 21-11) - both set up by Nedim Remili. At the break, our team were comfortably ahead.

30' : C'est la pause ! Après une magnifique première période, les 🔴🔵 mènent de 12 longueurs ! #PSGCES pic.twitter.com/9U2f8iKNcO

— PSG Handball (@psghand) October 2, 2021
The second half started again on the same basis: with Parisian domination (34': 25-12). Les Rouge et Bleu did not let up and continued to increase their lead as the minutes passed (40': 31-16). Efficiency was not enough for them, so they added a little more style. In the space of a few minutes, Yann pushed away a close-range shot, Mathieu Grébille scores with a nice spin-shot and Benoît Kounkoud got in on the kung-fu act (44': 33-16). In this context, Paris took a 20-point lead (47': 36-16).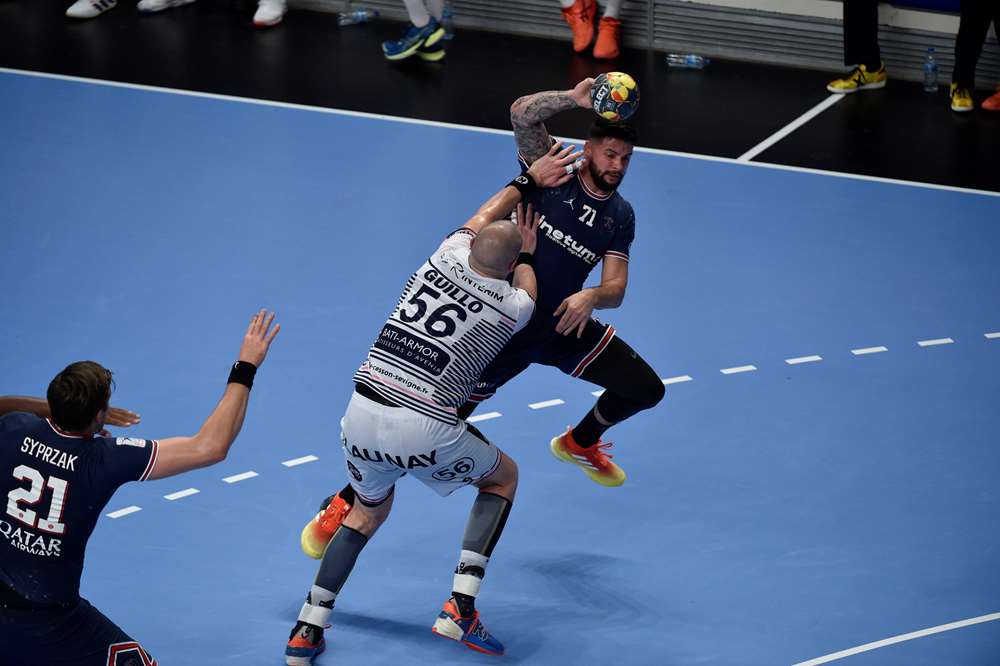 At the beginning of the last ten minutes, the result was beyond doubt (50': 40-18), but the massive lead didn't make the Parisians slow down. Until the end, they kept their foot on the gas (53': 42-18), finishing the game with 79% shooting efficiency (compared to 52% for the visitors) and a 23-goal winning margin! Paris Saint-Germain Handball continued its winning streak in the league and they will be out to extend it even further next Saturday in Nîmes.
View this post on Instagram
Sadou Ntanzi, Ferran Solé Sala and Raul Gonzalez's reactions:

Samedi, les 🔴🔵 se sont imposés avec la manière face à Cesson-Rennes !@SadouNtanzi : « affirmer notre force »
Ferran #SoleSala : « on a fait une très belle entame »
Raul #Gonzalez : « on a respecté notre adversaire »#PSGCES (45-22) pic.twitter.com/WpZxshY220

— PSG Handball (@psghand) October 2, 2021
(Credits: A. Gadoffre/TeamPics/PSG)