Paris stopped by Barcelona
Voir cette publication sur Instagram
For the fourth time in club history, Paris Saint-Germain Handball took part in the 2019-20 Velux EHF Champions League Final4 (third in 2016, second in 2017 and third in 2018) at the Lanxess Arena in Cologne. From the outset, the task was going to be tough for our players, who had to do battle with Barcelona - the competition's record holders with nine titles - in the semi-finals. Although the last two matches between the sides went the way of the Blaugrana, the capital club (without Nikola Karabatic, Luc Steins and Henrik Toft Hansen) did have a win over the Catalans, back in 2016. Anything was possible, as Raul Gonzalez reminded us before kick-off.
Aware of the magnitude of the event, the Parisians got right into their match. Offensively, they made an immediate impact and scored with almost all their attacks. With Dainis Kristopans firing home from nine metres (4': 2-3), Dylan Nahi striking from the left wing (6': 3-4), Mikkel Hansen making no mistake from the penalty line (7': 3-5) Nedim Remili hitting a sweet kung-fu (8': 6-4), our players found the solutions to get through the Spanish defense and their shots were deadly! They went as far as three goals ahead after a fine effort from Luka Karabatic (11': 5-8).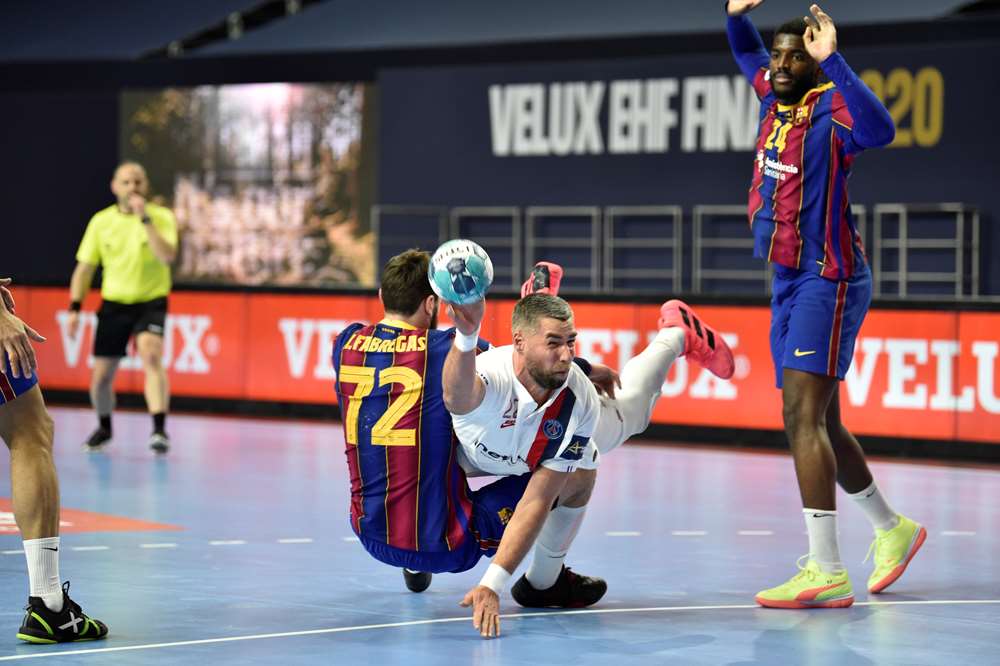 But then the Catalan rearguard got on track and exploited its counter-attacks well, allowing the Spaniards to tighten the gap (14': 8-9) and then go in front when Aaron Palmarsson struck (17': 11-10). The momentum had turned and opposition 'keeper Kevin Moller (who came on for Gonzalo Perez de Vargas), repeatedly thwarted our offensive line. In addition to this, there were a few technical errors - absent at the beginning of the match - and Barcelona duly made the break despite several strong saves from Vincent.
23' : Quel arrêt de @Gerard_Vincent ! Rapidement revenu dans son but, il plonge et empêche le tir lointain de rentrer ! (15-11) #FCBPSG pic.twitter.com/bktYcr4pnK

— PSG Handball (@psghand) December 28, 2020
Before the break, Paris were still struggling faced with the in-form Moller (28': 17-13). The Danish goalkeeper won most of his duels and prevented Les Rouge et Bleu from clawing back their deficit: at half-time, they were still four goals down.
Voir cette publication sur Instagram
The Parisians came back from the locker room with their defensive efficiency back in effect, and Vincent promptly saved consecutive penalties from Aleix Gomez. The problem was that his Barcelona counterpart, Moller, was still on fire, notably scoring from his own half (37': 24-18). However, the contest was still far from over! The capital club found a second wind and, thanks to some heroic defending, our players took advantage of some speedy counter-attacks to get back into the game.
41' : Dylan marque sur contre-attaque ! ALLEZ !!!!! (24-21) #FCBPSG pic.twitter.com/gDWjF1VxCh

— PSG Handball (@psghand) December 28, 2020
Dylan Nahi has been on the rise this season and it was his quick-fire double that kept his side's hopes alive (43': 27-24). He had several chances to close the gap to two goals, but he failed to capitalise and Paris were left chasing the game (49': 31-25). With less than 10 minutes to go, the gap had grown more and more severe (52': 33-26).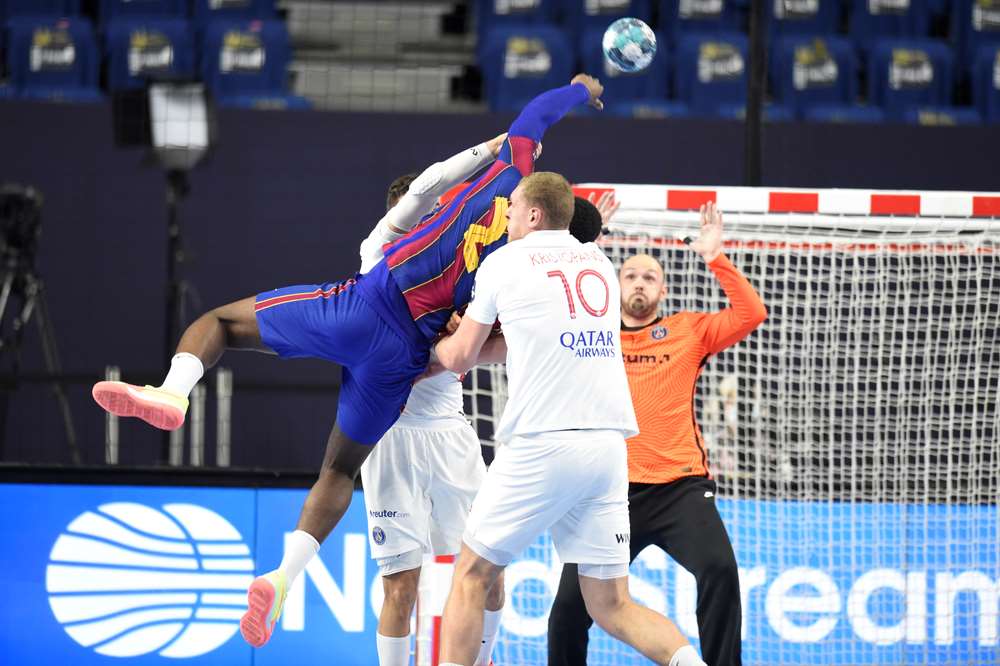 In the final minutes, the Parisians managed to dig deep in search of a way back in to the match. Dylan's lob and spin-shot, followed by Ferran's winning counter-attack, kept our team in the game (55': 33-29), but once again, Barcelona's experience made the difference (58': 36-29). A few moments later, the final buzzer sounded and Paris Saint-Germain Handball were forced to concede defeat... They will now play off for third place, against the winner of the semi-final between Veszprém and Kiel, at 18:00 on Tuesday.
Voir cette publication sur Instagram
(Credits : TeamPics/PSG)