Paris roll on against Istres
Voir cette publication sur Instagram
Five days after victory against Toulouse (38-26), Paris Saint-Germain Handball returned to the Stade Pierre de Coubertin for Liqui Moly StarLigue Round 21. The Parisians were up against Istres, who were in 15th place before the match. There was also an opportunity before the match for our left-winger Adama Keita to give an update on the league campaign.

The goalkeepers were the first to shine, with saves from both sides keeping the teams close (5': 2-1). Thanks to a decisive Jannick Green, Les Rouge et Bleu managed to take the lead on the scoreboard (10': 5-2). In attack, Paris looked to a sparkling Luka Karabatic (four goals in five minutes) to remain in the lead at the end of the first quarter of an hour (16': 10-7).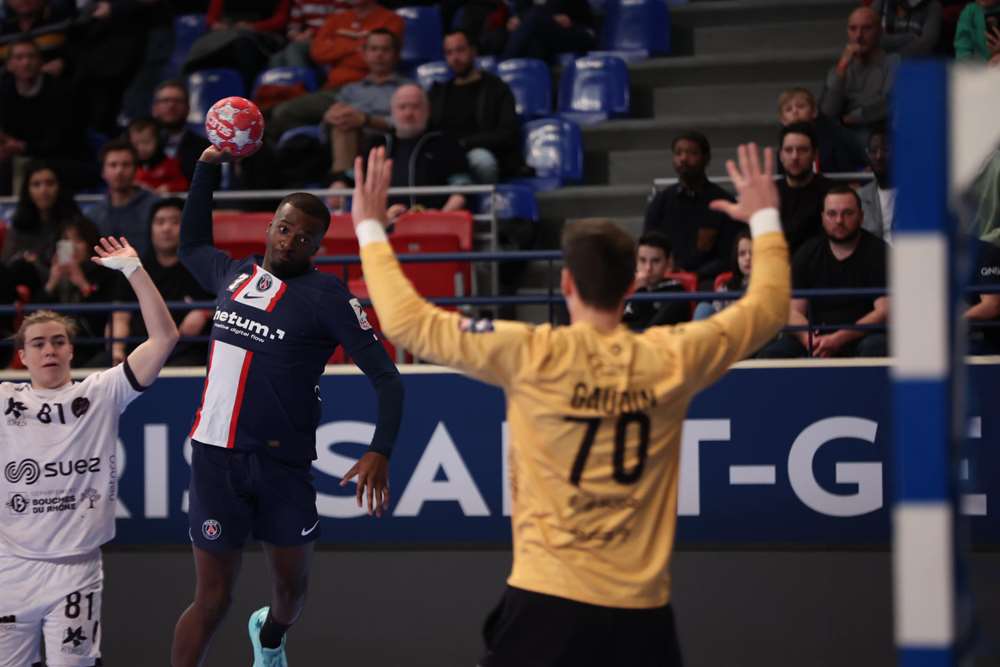 After twenty minutes, the Parisians increase their lead a little more (21': 14-8). Among our gunners, Ferran Sole Sala and Elohim Prandi allowed the capital club to maintain a substantial advantage (26': 18-11). After Henrik Toft Hansen's goal at the buzzer, Paris Saint-Germain confirmed its quality first act. At the break, our team was clearly in the lead!

30' : Belle première période des 🔴🔵 qui mènent de huit longueurs ! #PSGIST pic.twitter.com/fTEfgWivV9

— PSG Handball (@psghand) March 24, 2023
As the second half began, Raul Gonzalez's players goals from Kamil Syprzak and David Balaguer to keep the visitors at a distance (35': 25-16). With Luc Steins as important as ever for the Parisian team, the hosts continue to lead (41': 29-21). Inspired, Luka Karabatic equalled his record for goals in a league game (nine) and led the Rouge et Bleu attack. Meanwhile, Jannick continued his great performance in the Parisian goal and this efficient mix saw the Parisians to extend the gap (47': 34-24).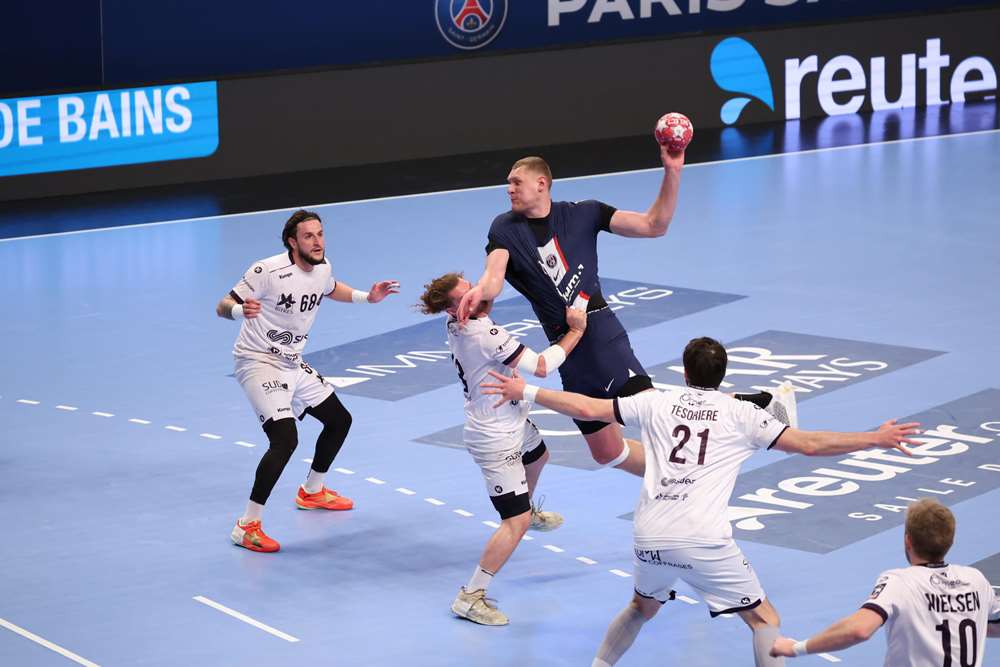 In the last quarter of an hour, the capital club definitively got the upper hand on the visitors and yet another strike from Kamil confirmed this trend (53': 38-27). Yoann Gibelin closed the show by scoring the last goal for his team. At the end of a controlled second half, Paris Saint-Germain Handball won 42-30 over Istres - a consecutive Liqui Moly StarLigue win in less than a week!
Voir cette publication sur Instagram
REACTIONS FROM RAUL GONZALEZ, LUKA KARABATIC AND JANNICK GREEN:
🎙️ Après #PSGIST (42-30), découvrez les réactions de Raul #Gonzalez, @LKARABATIC_Off & @JannickGreen 👇 pic.twitter.com/62aB6kw3pg

— PSG Handball (@psghand) March 24, 2023
(Credits: J. Azouze/PSG)