Paris in the driver's seat
Voir cette publication sur Instagram
One month after their last European fixture, Paris Saint-Germain Handball returned to the EHF Champions League on Thursday night for the first leg of their round of 16 tie. Les Rouge et Bleu travelled to Slovenia to face a team they now know very well, having played them eight times in six years: Celje. Despite their finishing seventh in Group B and their squad's having an average age of just 22, Celje's 2004 Champions League title win gives them the edge in terms of history in the competition. However, the capital club have an overwhelming head-to-head advantage with victories in every single Champions League meeting with the Slovenian giants.
At the beginning of the match, neither side's front line managed to impose itself (4': 1-1). But it was only a matter of time! Our rear-guard remained solid thanks to several interceptions by Dylan Nahi and then our attackers hit their straps to carve out a promising early lead thanks to three counter-attacks concluded by Ferran Solé Sala, Luc Steins and Nedim Remili (6' : 2-6). The Slovenian offensive line struggled to find solutions against our players. With Vincent stopping penalties and Nedim notably saving a long shot, the Parisians were practically impermeable in front of their own goal (11' : 4-9).
WATCH: A superb assist by @Nedim_Remili to Ferran Sole as @psghand take an early lead vs @RKCPL 🔥#ehfcl #showtimeforplayoffs pic.twitter.com/CFRlfrkt7g

— EHF Champions League (@ehfcl) April 1, 2021
The Paris Saint-Germain Handball steamroller was under way and didn't look set to stop any time soon (14' : 5-10). Even less so as Vincent racked up the saves (17' : 6-11) and Dylan continued his stellar turn- in both attack and defence - to allow his team to maintain a comfortable lead (19' : 8-13). This dominance obliged Celje to call two time-outs in the first 20 minutes of the game, but the re-sets were not enough to prevent Ferran from striking with a magnificent lob or to stop Mathieu Grébille from finding the top corner (21' : 8-15).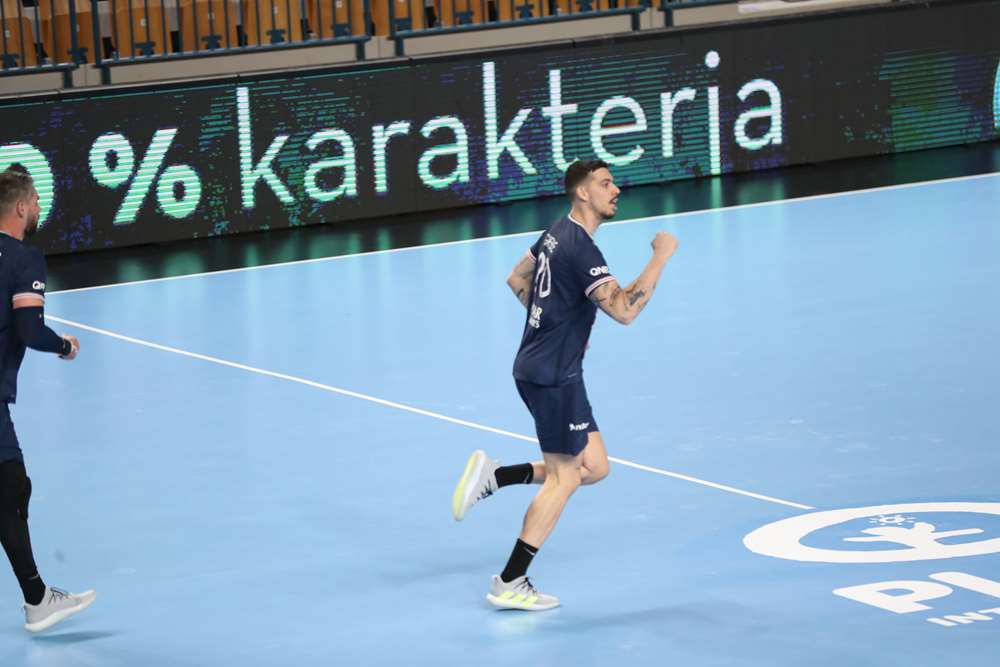 Raul Gonzalez's men were in the lead but also managed to earn style points in the process, with Dylan Nahi notably sneaking in a sublime spin-shot to conclude yet another counter-attack (22' : 8-17). The momentum stayed with Paris in the final moments of the first half (26': 10-19) and they went into the break with a seemingly unassailable ten-goal lead.
Voir cette publication sur Instagram
The second half continued as the first had ended, with goals from our two wingers, Ferran and Dylan (33': 13-24). The latter was nearly perfect in front of goal, ending the match with ten goals from his 11 attempts. He also got through a mountain of work in defence - while still finding time to race to the other end of the court to score again (39' : 17-27).  The minutes passed and Les Rouge et Bleu never conceded control of the match (42' : 18-28).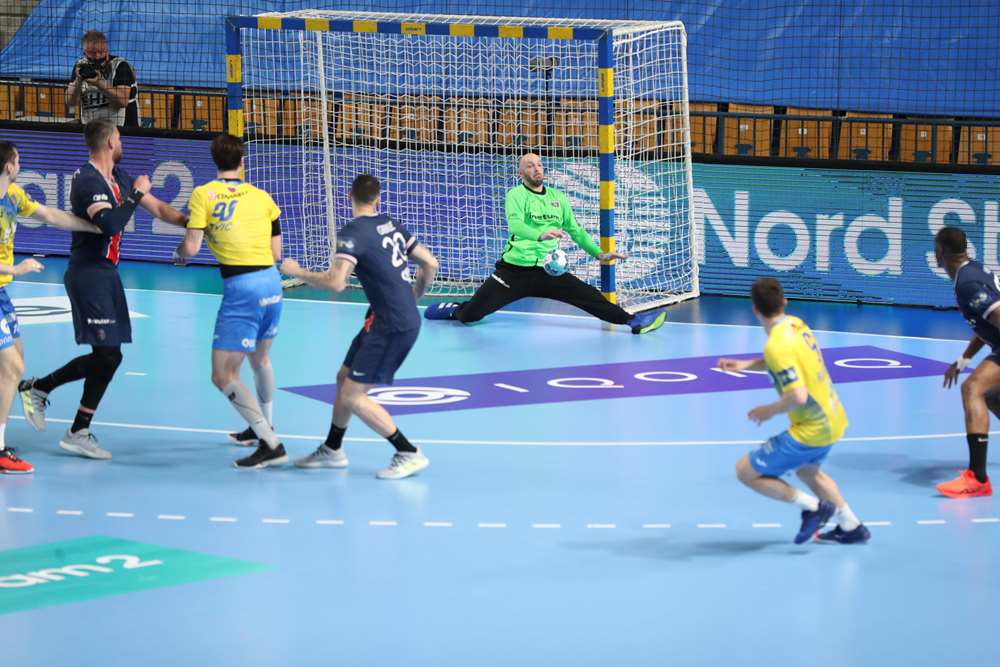 In fact, they seemed to feel that a ten-goal lead wasn't quite enough and stepped even harder on the gas at the beginning of the last quarter (46' : 19-30). Once again, there were points for style as Luc Steins showed he is no slouch in the spin-shot department either (48' : 19-22). Paris's refusal to ease up was a clear sign that they are well aware that this is a two-legged tie and that their hard work could be undone in the return leg, and Benoît Kounkoud was nicely on message as he struck with a superbly bewildering effort.
52' : Le chabala de @benileven ! (21-35) #CELPSG pic.twitter.com/SX4Y666JZl

— PSG Handball (@psghand) April 1, 2021
With just over five minutes left the match was all but over (54' : 21-36). Paris Saint-Germain Handball's all-business performance on Celje's home turf saw them run out winners by a massive 13-goal margin and install themselves into the driver's seat in the tie. The return leg will be played at the Stade Pierre de Coubertin next Thursday.
Voir cette publication sur Instagram
(Crédits : TeamPics/PSG)