Mikky and Luc in the Lidl StarLigue's All-star team
The results of the NHL Trophies were announced on Tuesday, with two Paris Saint-Germain Handball reaping the rewards of an impressive season.
As usual, the left-back position went to Mikkel Hansen - the fourth time since his arrival in France. Once again this season, the Danish international shone brightly and finished as Les Rouge et Bleu's top scorer with 132 goals (from 185 attempts). This is his third-best record in nine seasons in France (his record is 228, achieved in 2015-2016). This year, he once again made opposition defences live through a real ordeal, notably hitting 8 from 9 in the final-day win over Nîmes (47-27). In 2015, he managed to score 14 times at home to Chambéry, at the Stade Pierre de Coubertin. As a reminder, Mikky has reached some symbolic milestones in recent months, including a 400th successful penalty, but has also become and becoming the most capped player in the capital club's.
Voir cette publication sur Instagram
He is accompanied by Luc Steins, who was voted best centre-half with 65% of the votes. Arriving in Paris at the end of November to make up for the absence of Nikola Karabatic (knee injury), the Dutchman did not need much time to adapt. As soon as he arrived, our centre-half proved decisive and it's no surprise that he was also named Lidl Starligue Player of the Season! A totally deserved reward, as Luc was simply so good this season. He also achieved the best offensive performance of his career in the league, with 68 goals (ten with Toulouse at the beginning of the season and 58 with Les Rouge et Bleu). It should be noted that he had already received this award, at a lower level, in 2016-2017, when he played for Massy. He will have the opportunity to do even better next year, as he has signed a contract with Paris that runs through to 2024.
Our players' reactions, on LNH TV:
Luc Steins (voted best centre-half and MVP):
"It's incredible for me! It's an honour to play in this team. I never thought I could play for a club like Paris. It was not easy to replace a player like Niko. Everyone made it easy for me to quickly get into the team's game. I will try to continue to make progress. I would like to be stronger, faster and smarter in the game. I always try to do better."
Mikkel Hansen (voted best left-back):
"It's always nice to know that the other players appreciate the work we do during the season. It's also a collective performance! All my team-mates have also worked well. We played well in the league and we had a very complete season."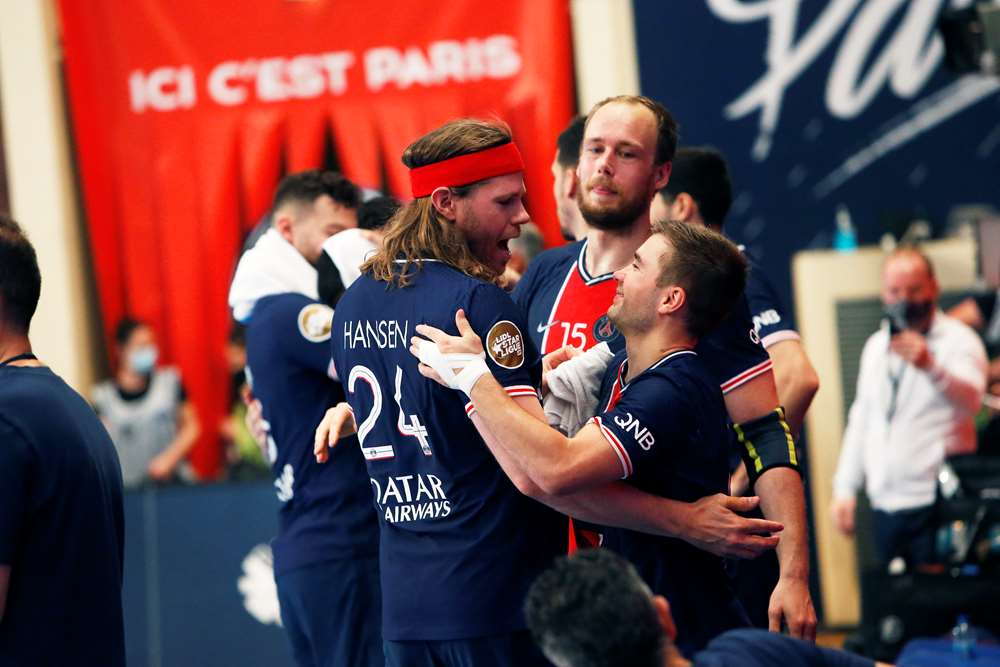 (Credits: A. Gadoffre/TeamPics/PSG)