Mathieu Grébille: 'I'm very happy'
On Sunday afternoon, Paris Saint-Germain play host to Chambéry for their Liqui Moly StarLigue Round 6 clash. Mathieu Grébille took the opportunity to talk about the league, but also on his personal situation.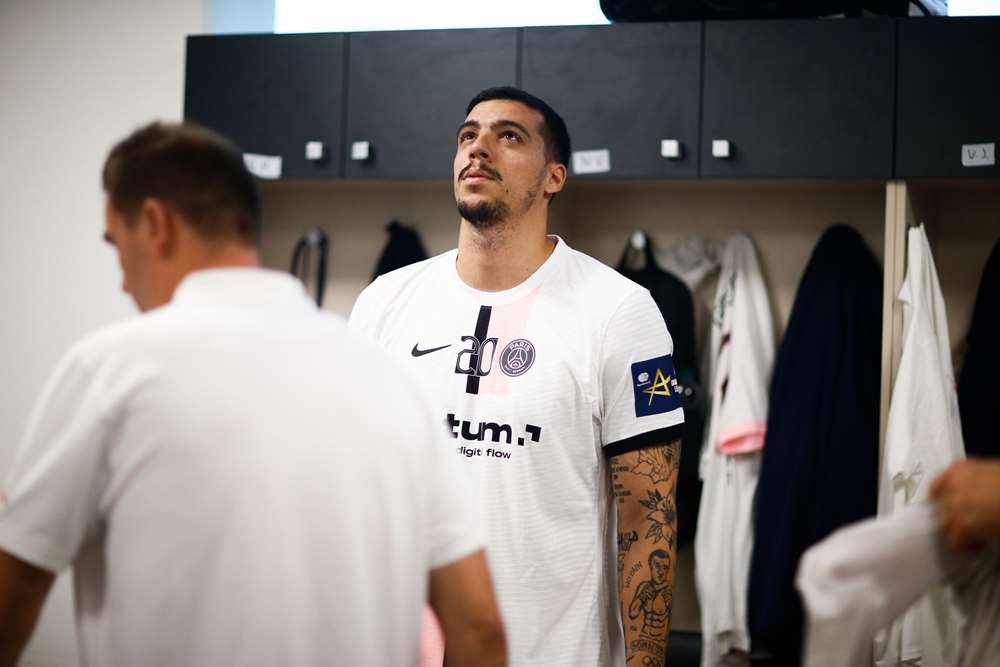 Last week in Nîmes, you clinched a great win (25-32). What's your assessment of this match?
"Nîmes were the toughest opponents we have had so far in the league. Like us, they were undefeated. They are a team that can cause a lot of problems. It was difficult, but we played a good game. We only had one game last week, so we were able to prepare well. I'm happy and satisfied with the team's performance. We were in form from start to finish. Despite the fact that they were missing a lot of players, Nîmes showed their fighting spirit but broke down 15 minutes from the end. We know how to set up a lead, so we didn't need to go and get our win in money-time. It allowed everyone to get some game time. In defence, we were solid and well helped by a phenomenal Vincent (Gérard). We were also able to rely on a good team. All this means that we clocked another two points."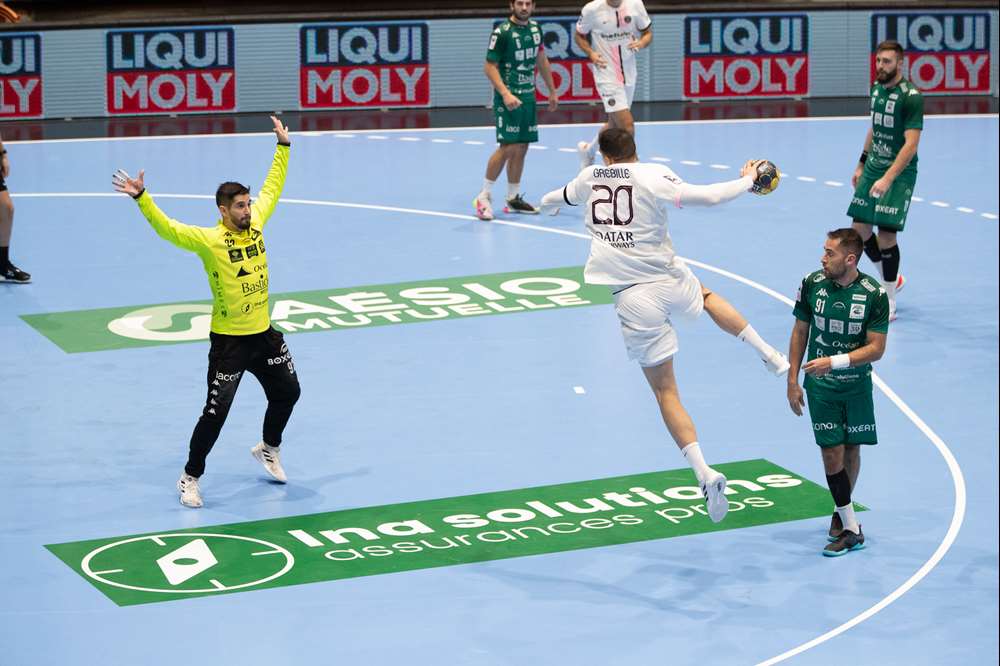 Does this kind of performance, away to your co-leaders, send a message to the competitors?
"The objective is the same as last season: to be champions. That means a maximum of victories and a minimum of defeats. On the same day, Nantes and Montpellier lost. These are teams that are used to fighting with Paris. The season is still long, but the more points we have, the better it will be for us. Obviously, a lot can happen in this championship. Everything can happen quickly. But it's an advantage to keep our distance from certain teams. Especially before we play them. It's up to us to continue in this way. The closer we get to the end, the more cards we'll be holding. Our opponents, on the other hand, will have to wait for a slip-up on our part and also beat us. It's good for us, but we're still far from the end..."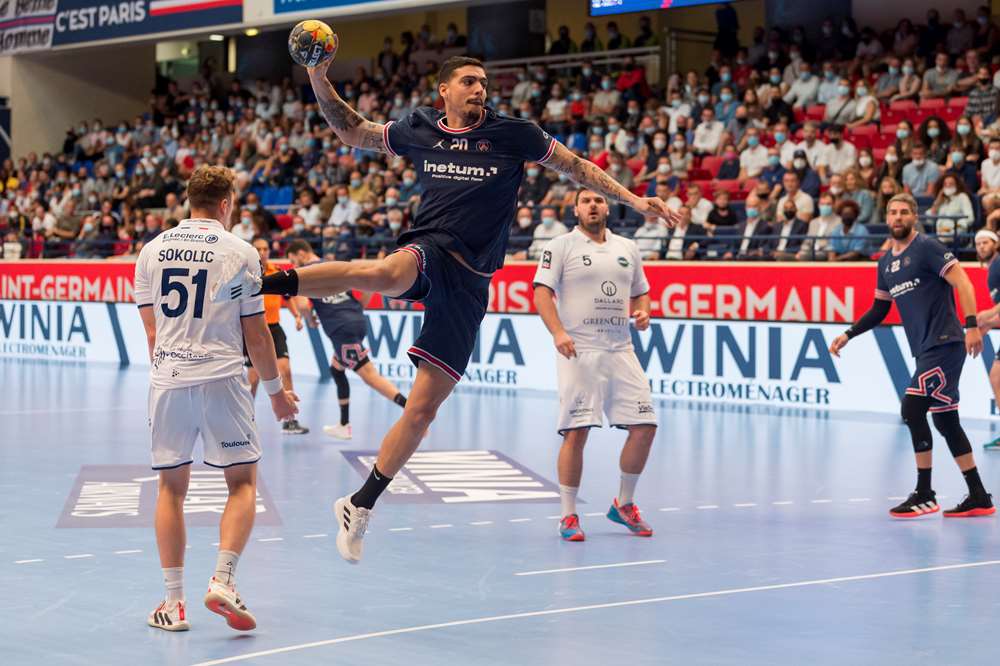 For several matches now, you have shown a good defensive solidity...
"If we defend better, it's easier for Vincent to make saves and when he does, it gives us more confidence. We can afford to take more risks and make our opponents do things differently. That's a good thing! If we defend well, we wear down the strikers and we intercept a lot of balls. That allows us to get forward quite quickly. Especially as we have players who can get play quickly out of defence. We can score more easily. We wear down our opponents mentally and physically. Personally, I've been here for a year so it's easier to understand what the coach wants. I also have more automatisms with my teammates. On the court, that gives better results. We still have a lot of games to go so I hope we can continue on this path."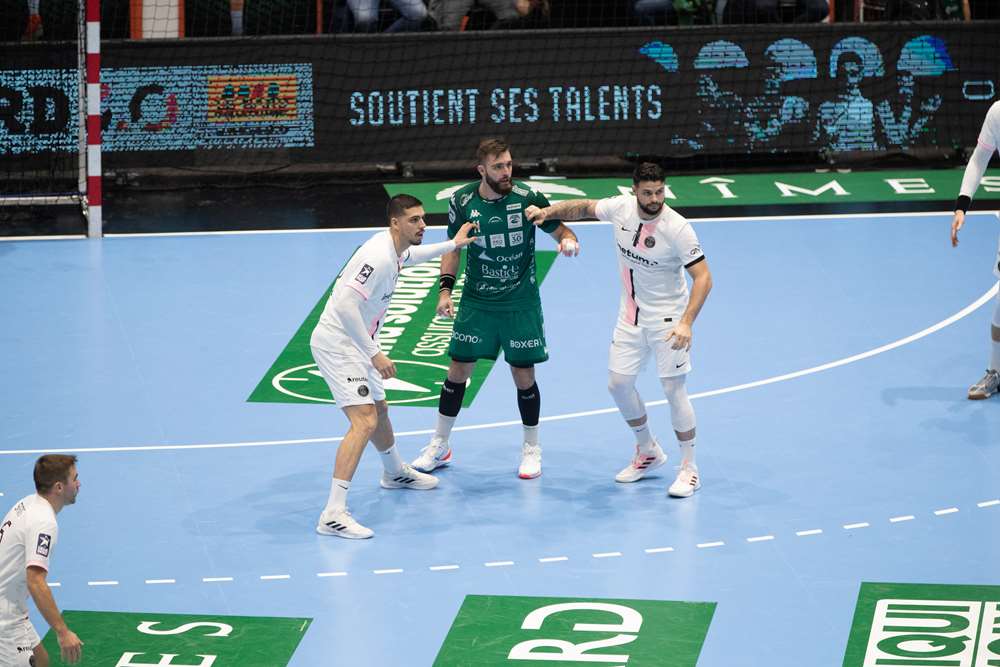 In the league, you are five from five against Cesson-Rennes and four from four against Nîmes. How does that feel?
"When it goes like that, it's positive. But that's how this team is. We all performed well. We all have the same goal. It's by being individually efficient that we will all move forward. When I come out of a match with positive statistics, I feel more confident. I'm happy to be able to help the team. I hope it continues. Once again, it will be a long season and we'll need everyone."
Especially since, unlike last season, there is just you and Adama Keita on the right wing...
"On the wing, it can be complicated, because sometimes we don't touch the ball. When there are three of us in the same position, we get even less action because there is more rotation. It gives the impression that you don't contribute much. This year, we have more playing time. With Adama, we are in good shape and we want to keep it that way. We are part of the same team. Everyone has their moment and we have the same collective objectives. If someone asks me if I want to be top scorer in the EHF Champions League or win it, I choose the second option. I approach it with a good mindset, as the idea of having competition in a squad is to get better and win things. It has always gone well and I am happy. The more you play, the more you have the chance to do things. The opposite is more complicated... When you have time, you have more chances to make shots, whereas if you only touch one ball and miss it, that's all you have to work with. Every player goes through that."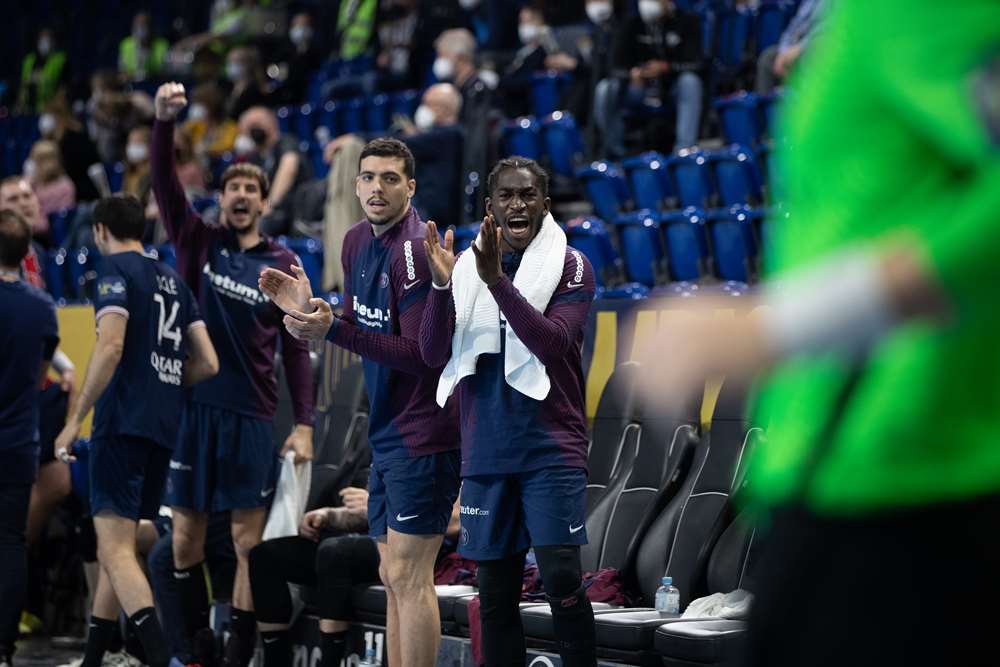 How do you feel about your life at the club?
"Everything is going well. The squad hasn't changed too much. So the atmosphere is good. I think it shows on the court. Last year was special because it was my first year here and there was this particular context in which we live... It's very pleasant to work in conditions like that. We are in one of the best clubs in Europe. If, on top of that, everything goes well in the squad, it's just a bonus. I hope that we can win titles as well! I'm very happy to be here, as long as it lasts!"
Watch the first part of our interview with Mathieu Grébille, on video.
(Credits: A. Gadoffre/TeamPics/PSG)