Luka Karabatic: 'We're very fortunate'
On Sunday afternoon, Paris Saint-Germain Handball begin a series of away games, starting with Aix and then continuing in Chambéry on Wednesday. Our captain Luka Karabatic, who recently extended his contract with the capital club talked to us about the Lidl StarLigue, his personal news and also about his brother Nikola.
Psg.fr: Against Aix, you have the opportunity to get closer to the title. What do you make of your season so far?
Luka Karabatic: We have done a really great job! We won difficult away games... Especially in such a complicated year! We put everything in place to get this title. It is not done yet, but we are well placed. We were on a nice run of victories that unfortunately stopped against Nantes. The championship is very tough. Every game is difficult. Especially since everyone wants to win against Paris. It adds something extra to this possible title. We are very proud of our performance.
You start a road trip with two matches in four days, without returning to Paris in between. How are you approaching this trip?
We know that it is a difficult moment in the season. But we also prepare ourselves well. Everyone at the Club is doing what it takes to make sure we are at our best during these periods. We've already had complicated times and we've been up to the challenge. These will be two tough away games. Our opponents need points because they also have goals to achieve. It won't be easy to follow up without coming back home; we're not used to that. We will have to be vigilant. But these are games that can bring us a little closer to the title. I hope we can approach them with the greatest seriousness. The motivation will be there. We'll be there!
[MATCHDAY🔴🔵]
Après la qualification au Final4, Paris reprend sa marche en avant en @LidlStarligue et affronte le @pauchandball !

📺@beinsports_FR 2️⃣#AIXPSG pic.twitter.com/VpZMkNfERp

— PSG Handball (@psghand) May 23, 2021
Are you taking anything special for those long trips?
Not really... The tablet for some TV shows, a book... There, I will have a better chance of finishing it!
Your brother, Nikola, will join you on the trip. How do you feel he is doing?
Well! It's nice to see him on the court again, with the excitement of a youngster, while we all know his how amazing his career has been. It's unprecedented for him; he has rarely had a real injury. He has worked hard to come back and I hope it will pay off. He's having very good sessions. Niko has a lot of desire and freshness. It will be good for the team. I hope that the last steps of this long journey will go well. He proved that he has great mental qualities. I can't wait to get on the court with him.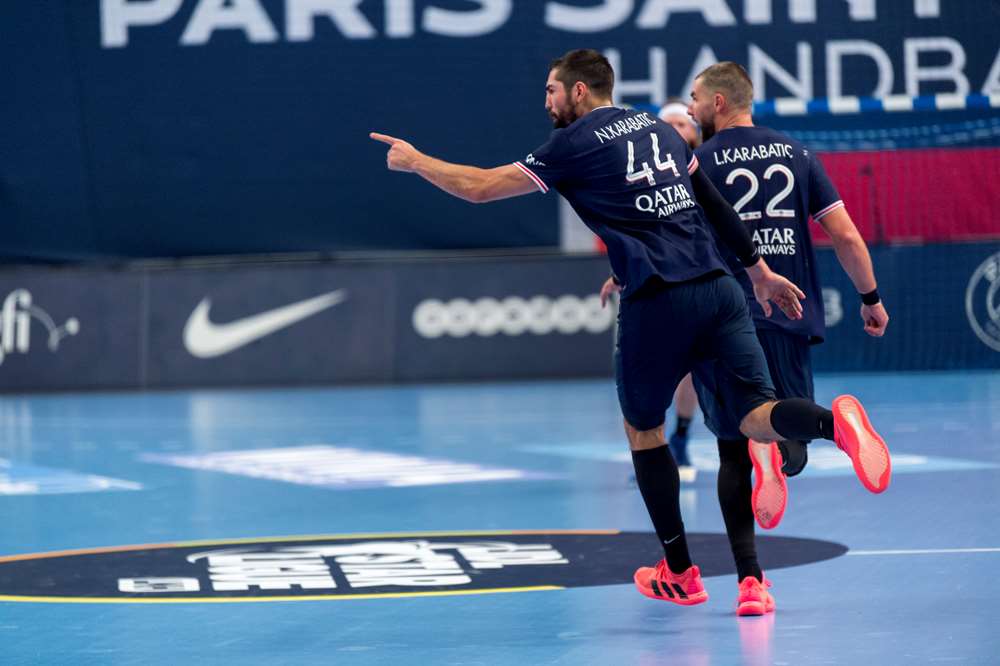 It's a chance to play at a high level with your brother?
You realise how lucky you can be when you're far away. It makes you realise all that. Niko may finish his career before mine, so I will have a few seasons to play without him. This gave me a taste of how that might be. But when I see the speed at which he has come back, I tell myself that he still has many good years ahead of him. We have to make the most of it. We're very fortunate to be able to play together, for club and country, and to win titles.
You've signed a long-term contract, but other players will leave us in 2022. How do you see the following seasons?
The next one will be special. First of all, I hope we'll have spectators again! That will allow us to recreate the link with our supporters. We missed them a lot. Even away from home, in more hostile environments, we will be happy. There are also players who will be leaving us, like Mikky (Mikkel Hansen). We'll want to enjoy it as much as possible before we leave. That means winning titles, like every time. That's what high-level sport is all about: you have to reinforce the squad consistently. We must continue to work to try to be the best team possible. I have confidence in the future of Paris Saint-Germain Handball. That's why I decided to continue the adventure.
Voir cette publication sur Instagram
This summer, you will moat likely be competing in the Olympics. Despite the circumstances, are you looking forward to it?
The Olympics is something special for any athlete! I can't wait to start the preparation to be able to go to Tokyo. We still have no guarantee on our individual participation. It is a major objective! It will be special this year; we do not know how it will unfold, but it's the Olympics and we all want to get a medal. Rio (2016) is one of my best memories. I want to have that again. But before all that, there is a season to finish!
Are the 2024 Games in Paris in your sights?
Why not? It would be a dream scenario to participate in the Olympics in your country. It would be extraordinary. We'll see if it's an achievable goal for me. In any case, I won't stop myself from dreaming of it. I have the ability to do it, but many factors will come into play. But there too, there will be other things to experience between now and then.
Find the first part of our interview with Luka Karabatic, in video.
(Credits: TeamPics/PSG)