Léo Plantin signs his first professional contract with Paris Saint-Germain
Paris Saint-Germain Handball is delighted to announce that Léo Plantin has signed his first professional contract. The left-winger is now tied to the club from the capital until 30 June 2025.
Originally from Toulouse, Léo Plantin made his debut with Fenix Toulouse Handball in 2008. He then played for Grand Nancy Métropole Handball between 2016 and 2021. At the same time, he joined the Pont-à-Mousson (2017-2019) and Strasbourg (2019-2021) youth academies.
In the summer of 2021, the winger joined the club from the capital's youth academy. A year later, he made his first appearance for the professional team on 5 November 2022, against Dunkerque, scoring three goals.
Since then, the 20-year-old has made 10 league appearances (7 goals), 1 Coupe de France match (3 goals) and 5 Champions League matches (4 goals) for the Rouge et Bleu.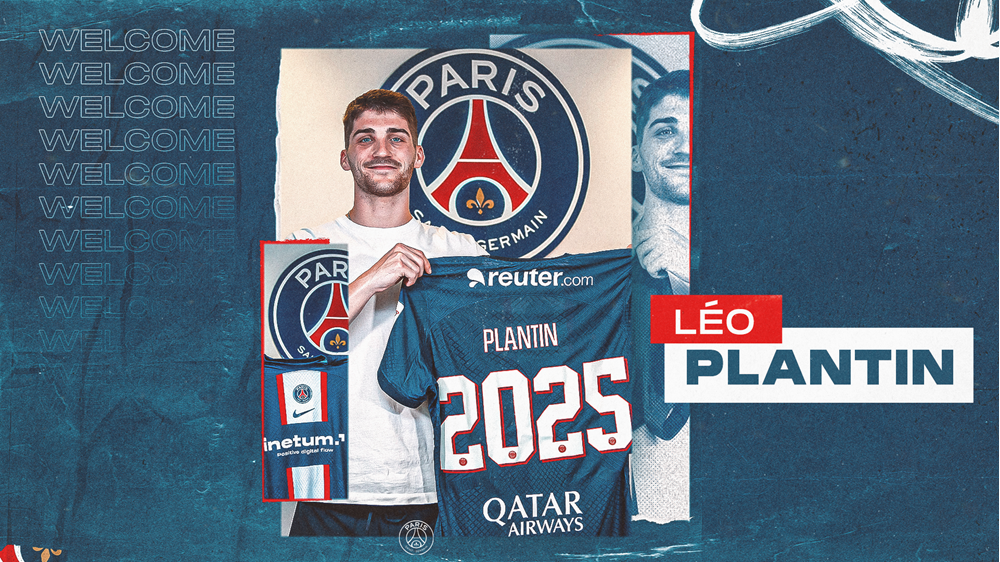 "Signing your first professional contract is a big step in your career and we are very happy for Léo today. He has made a lot of progress since his arrival at the youth academy and his investment has paid off. As has been the case for other youngsters in recent seasons, his integration into the professional squad will allow him to gain experience and maximise his potential."
Thierry Omeyer, Paris Saint-Germain Handball General Manager
"I'm very proud to sign my first professional contract with Paris Saint-Germain. Playing for such a prestigious club encourages me to continue working hard every day to become better. I'm going to be able to continue to work alongside great players and quality staff. I hope to be able to follow their lead and achieve great things with the club while continuing to improve."
Léo Plantin