Jacob Holm signs for Paris Saint-Germain Handball
Paris Saint-Germain Handball is delighted to announce the signing of Jacob Holm. The Dane, who can play at left-back and centre back, will wear the Rouge et Bleu shirt for the next three seasons.
Jacob Holm's professional career began in 2013 with his hometown club Ribe-Esbjerg HH (Denmark). With this team, he played his first minutes in European competitions, during the 2017-2018 EHF European League campaign.
Five seasons later, Jacob Holm moved to Germany and signed for Füchse Berlin. With the club from the German capital, he won the EHF European League on 28 May against Spanish side BM Granollers.
With the Danish national team, the 27-year-old international is a two-time world champion (2021, 2023) and a silver medallist at the Olympic Games in Tokyo in 2021. He now has 204 goals in 80 caps.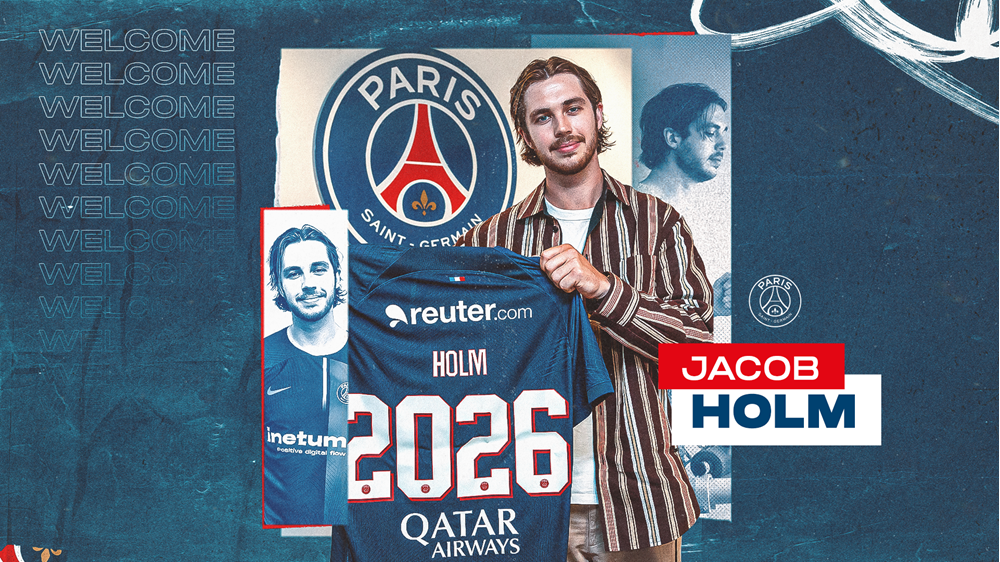 "We are delighted that Jacob Holm will be joining us next season to strengthen our squad. He is a very talented player who has already enjoyed success at the highest level, whether in the German league, in European cups or with his national team. His qualities will be invaluable and we are looking forward to seeing him develop as part of our team."
Thierry Omeyer, Paris Saint-Germain Handball General Manager
"This is an exceptional and very special moment for me. I'm joining one of the best clubs in Europe. This new challenge will enable me to reach a new level, both on and off the pitch. I'm extremely grateful for this opportunity and will do everything I can to help the club shine. I can't wait to get to know this city, but above all I can't wait to meet my team-mates and the staff and start working."
Jacob Holm