Experience shows as Paris beat Toulouse
Voir cette publication sur Instagram
This Wednesday evening, Paris Saint-Germain handball travelled to Toulouse for their Liqui Moly StarLigue Round 28 clash. The Parisians, already champions, had to win to continue their perfect record this season and inch closer to the grand slam. But the task did not look easy... Les Rouge et Bleu (missing several key players) were up against a Toulouse team that needed points at the end of the season to secure a place in Europe. Le Fenix were also looking for revenge and wanted to win the fourth and final meeting of the season between the two clubs (the first three were won by Paris). 
🎙️ Yann Genty : "Toutes les équipes rêvent de faire tomber Paris", avant #FENPSG

— PSG Handball (@psghand) June 1, 2022
As expected, the hosts showed a lot of drive at the beginning of the game. They defended well and converted their moves, duly taking the lead (5': 4-2). Paris were somewhat out of sorts; their passing game was off and, in shooting situations, they hit the frame of the goal several times, allowing Toulouse to increase their advantage (10': 7-3). But then Les Rouge et Bleu got their mojo back! Nikola's entry into play did them the world of good! Trailing by five goals, Raul Gonzalez's men quickly reduced the gap to just three (15': 9-6).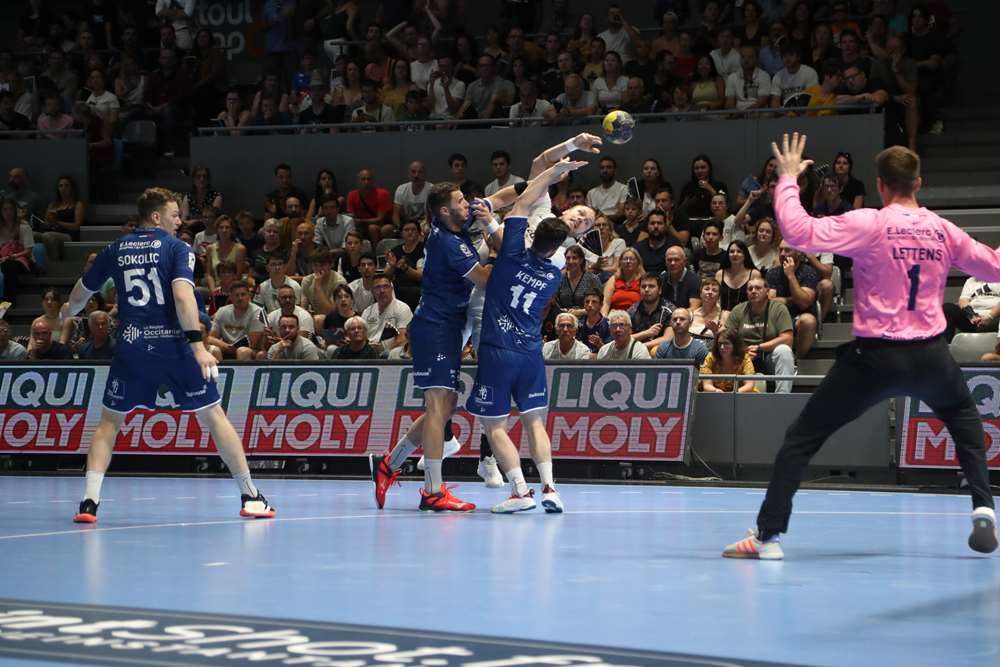 Nikola quickly scored Paris' 1000th goal of the season and Dainis also scored, while Luc scored his first of the match. The Parisians gradually pulled up on their opponents and then equalised just before half-time thanks to Ferran (26': 14-14), but also to a very efficient Vincent Gérard! The Parisians were only one goal behind when they returned to the locker room, and the second half promised to be eventful (30': 17-16).

Voir cette publication sur Instagram
It was still tense at the beginning of the second half. Toulouse posed serious problems for Paris (36': 21-19), but our team held firm in defence as the on-court intensity rose. Toulouse were forced to shoot, because the hand of the referee was raised, but missed! On the ensuing counter-attack, Dainis put his side in front for the first time in the second half (41': 24-25). With Luc, things moved quickly too! Our centre-half tore up the court to tee up Ferran for a perfect finish that gave Paris some wiggle room (47': 26-28).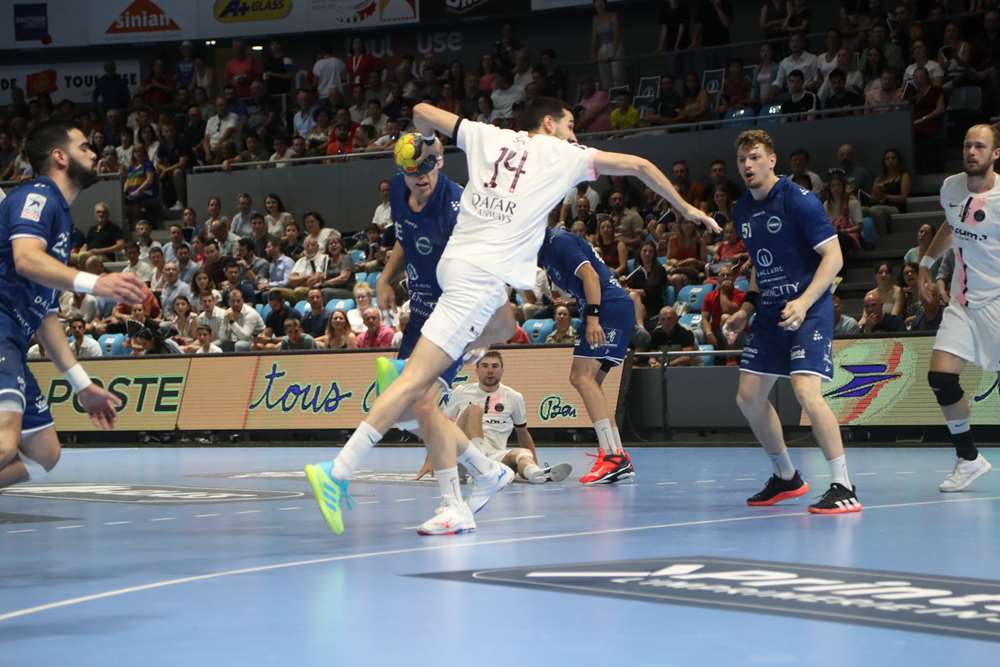 Les Rouge et Bleu broke away at the end of the match. Sharper in defence and in attack, they had a four-goal lead as we entered the final 10 minutes (50': 27-31). Toulouse knew that if they wanted to create an upset, it was now or never. They put their last drops of energy into the battle and managed get back to within two goals of the Parisians. But Les Rouge et Bleu have a grand slam in their sights and resisted accordingly (55': 31-34). After a breathless end of the match, Paris Saint-Germain Handball won against Toulouse and notched their 28th victory from as many matches this season (60': 33-36). Next appointment: Saturday in Saint-Raphaël!

60' : C'est terminé ! Quel match ! Paris s'impose face à une belle équipe du @FENIX_HB ! Plus d'infos à venir ! #FENPSG pic.twitter.com/uJxS76q7x9

— PSG Handball (@psghand) June 1, 2022
(Credits: J. Azouze/PSG)