Voir cette publication sur Instagram
After the international break, Paris Saint-Germain Handball returned to the Liqui Moly StarLigue on Sunday afternoon, with the objective of getting back to within two points of leaders Montpellier. To do that, they had to beat Toulouse, at the Stade Pierre de Coubertin. This is never an easy task, especially when you consider that it was Fenix who ended Les Rouge et Bleu's record 35-game winning streak in the league in their first meeting this season (35-27). Sadou Ntanzi was well aware of the danger before kick-off against his former team.
Before the match, it was also the occasion to pay tribute to a legend of the Club: Patrice Annonay!
Voir cette publication sur Instagram
The early stages were fairly even, with two of the league's best sides feeling each other out(4': 2-2). For his first time in Coubertin as a Parisian, Petar Nenadic seemed to find his bearings quickly, her;[ing himself to a quick-fire double (9': 3-3). Adama Keita was also in good form and very skilful from the left wing. Despite a very tight start, the capital club made the break at the end of the first quarter of an hour thanks to a newfound efficiency in shooting (15': 7-5).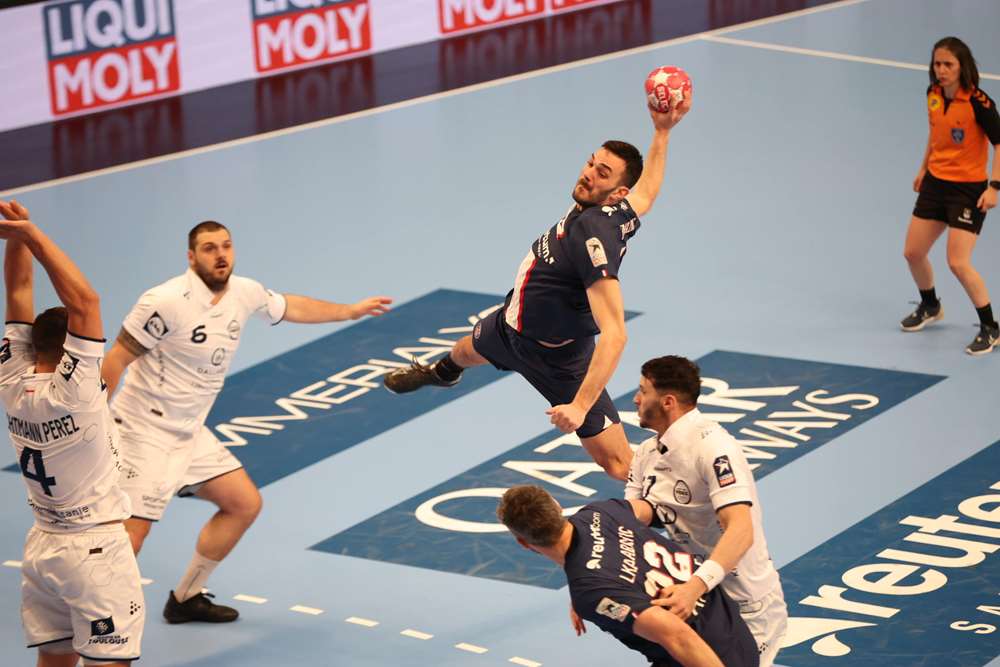 However, Fenix were not prepared to sell their skin so easily (17': 7-7). The two attacking lines settled down and the goals were coming faster (20': 11-9). But the Parisian rearguard also became more powerful and once again caused problems for the Toulouse attack, with Dainis Kristopans notably intercepting a pass before scoring into an empty goal (24': 15-11). Thanks to a serious first-half display, Paris were still in control when it came time to go back to the locker room.
30' : Paris est sérieux et mène de cinq longueurs au repos ! #PSGTOU pic.twitter.com/IpUqde2h2C

— PSG Handball (@psghand) March 19, 2023
At the start of the second half, our defence was still in good shape and made ;life extremely tough for the visitors (34': 21-14). At the other end of the court, the Parisian marksmen also found plenty of success and the gap continued to widen (40': 25-16). This efficiency in all sectors saw Les Rouge et Bleu take a bigger and bigger lead, with Elohim Prandi scoring four times in four attacks (44': 29-18). As the minutes ticked down, victory drew closer and closer (48': 32-19).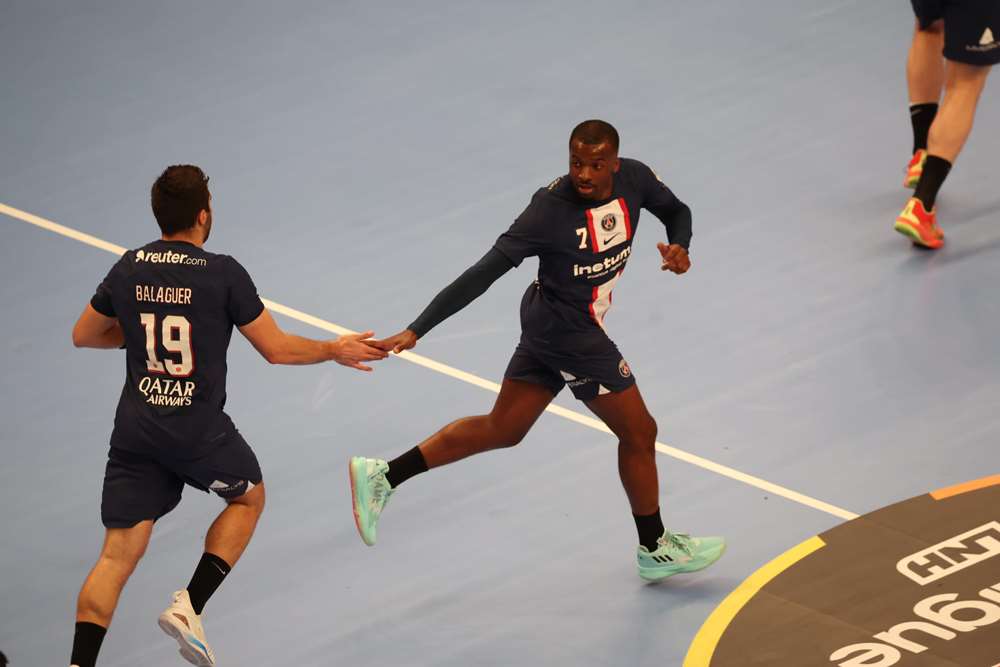 Raul Gonzalez's men did what they had to do to make the final moments of the game easier (53': 35-22), continuing to press the accelerator (57': 38-24). Andreas Palicka was key to this to this excellent second-half showing, with several strong saves. Thanks to a very good performance, Paris Saint-Germain Handball clocked another accomplished win! The victory allowed them to keep their destiny in their hands in the championship, since they will play host to Montpellier in April.
Voir cette publication sur Instagram
REACTIONS FROM RAUL GONZALEZ, ADAMA KEITA AND YOANN GIBELIN:
🎙️ Après un magnifique #PSGTOU (38-26), découvrez les réactions de Raul Gonzalez, @Adams_Keita & Yoann #Gibelin 👇 pic.twitter.com/Zzh4PQduMa

— PSG Handball (@psghand) March 19, 2023
(Credits: J. Azouze/PSG)