Al you need to know about Nantes - PSG Handball
On Saturday evening, Paris Saint-Germain Handball will play the final of the Coupe de France at the Accor Hotel Arena, taking on arch-rivals Nantes in a bid to win the club's sixth title in the competition.
PREVIOUS ROUNDS

Thanks to their European status, Raul Gonzalez's men went straight into the quarter-finals of the competition, kicking off with in a spectacular match against Montpellier. At Coubertin, Les Rouge et Bleu beat MHB (41-24) with a 9 from 10 by Kamil Syprzak, but above all a Vincent Gérard on fire with 19 saves (49%). In the semi-final, it was Toulouse who stood in the way of the players from the capital. But Les Rouge et Bleu didn't falter against Le Fenix (39-32); a nine-goal haul from Dainis and another seven from Kamil Dainis saw the Parisians qualify for the final. 

For Nantes, the adventure in the Coupe de France started a little earlier - in the fourth round against Dunkerque (29-38). Then it was Aix who went to The H's Arena (32-27) and in the semi-final, Nantes dispatched Chartres (30-33) to validate their ticket for the Accor Hotel Arena.
Voir cette publication sur Instagram
 A GALA MATCH 

This is perhaps the best-possible final given how strong the rivalry has been between the clubs over recent years. In the league, Nantes finished runner-up to the capital club, with two memorable clashes (Paris won twice, 29-30 and 34-28). Both teams have also won the Coupe de France before: Paris (defending champion) have lifted the trophy five times while The H have won just once, back in 2017.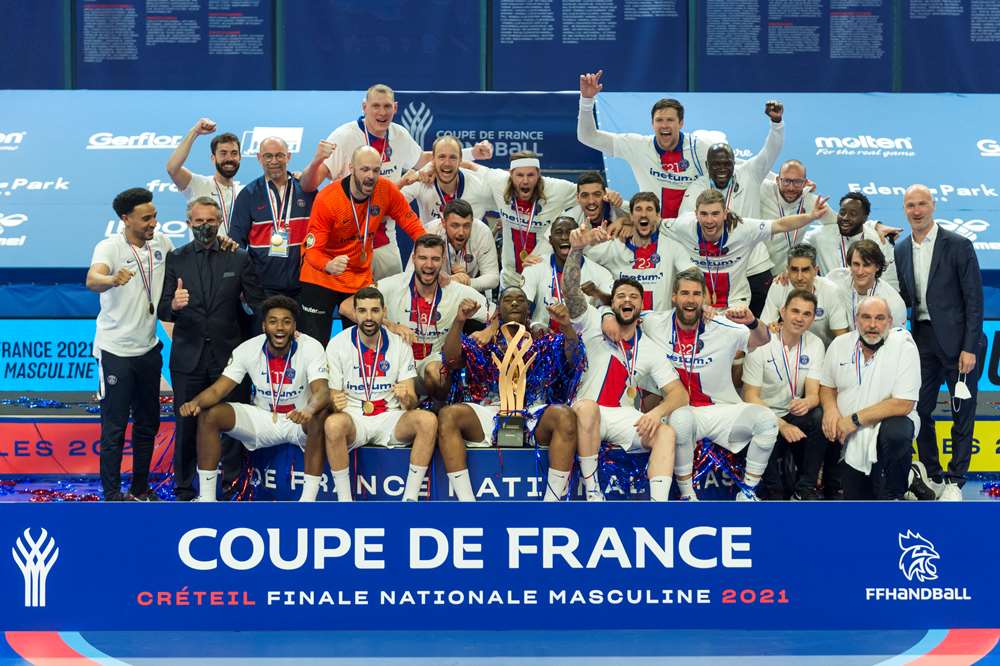 HEAD TO HEAD
This will be the third meeting between the two teams in this competition. So far, the record is perfectly balanced: one win for Nantes and one for Paris. Our team won the final in 2015 (26-32) but fell in the quarters in 2012 (30-23). It remains to be seen which way the balance will go on Saturday evening at the Accor Hotel Arena.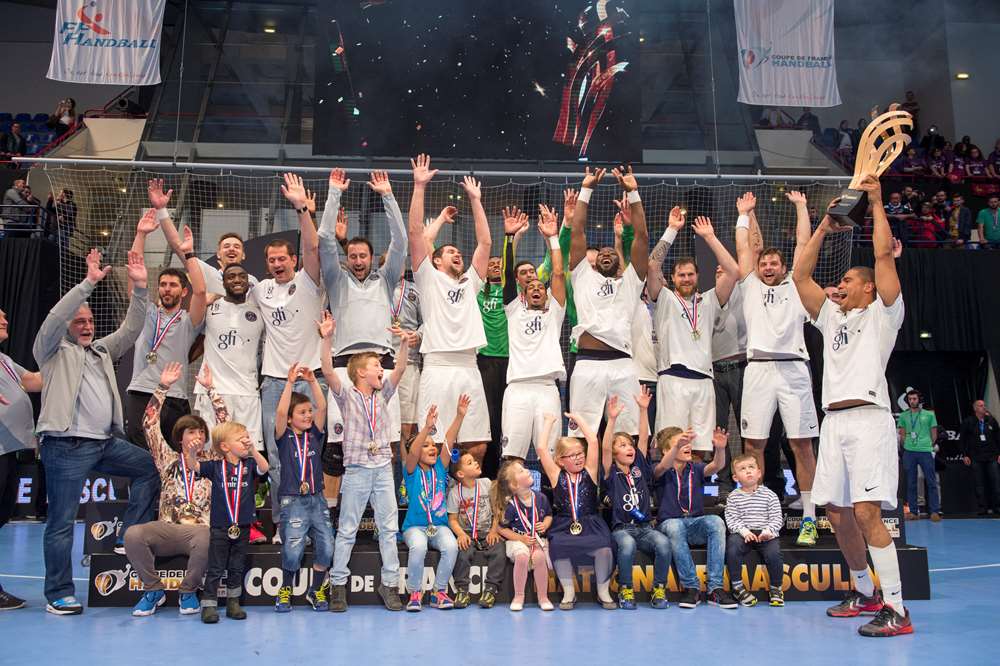 TO FOLLOW THE MATCH (THROW-OFF AT 21:00):
Television: beINSPORT 2
Our social networks: via our live-tweet
(Credits: A. Gadoffre/Team Pics/PSG)