Adama Keita: 'I hold myself to a high standard'
This season, Paris Saint-Germain Handball left-winger Adama Keita has been racking up the game time - a situation that he likes very much. The 24-year-old sat down for a chat with us, also talking about the EHF Champions League.
Psg.fr : Last week, you brought a point back from Flensburg (27-27). What did you think of that game?
Adama Keita: It was a huge match! We knew that it would be difficult to win there. Last year we even lost. We expected a big fight, and that was the case. We had some good periods, some not so good. I think it was a good result and I hope we can beat them in the return leg.
Paris Saint-Germain Handball's Champions League record this season is one loss, one draw and one win. What do you think?
They're mixed, but we are in the group of death! We could have done better, especially in Veszprém (34-31). But it's not easy, Barcelona also lost there. It's also positive because we fought hard to get points. The top two places in the group would allow us not to play the round of 16 and to have a little more rest. But as we've seen in previous seasons, it's not necessarily the team that finishes top that wins. It's not a ticket to the Final4. If we can finish in the top places, we'll do it. If not, we'll do our best to qualify otherwise. 
There is also a busy month of October, with trips to Barcelona and Kielce...
We'll have to get as many points as possible from these games. They will be big! We have to be ready. The group stage is long, so we'll have a chance to climb up the rankings. But we have to do it as soon as possible.
On Thursday you play Zaporozhye at Coubertin. How are you approaching this match?
Like a Champions League match! Especially at home, where we are even more motivated. The return of our fans gives us a real advantage. It feels like home. Away from home it's different because we are a small group in front of thousands of people. As for the match, Zaporozhye have been growing in strength for several seasons, so we have to be careful.
View this post on Instagram
This season you are getting more playing time. How did you prepare for it?
I trained with a physical trainer before joining the squad for pre-season. With the Olympics, the holidays were longer. I think it paid off. I wanted to be in shape! I feel more involved in the project. I was under a lot of pressure, because I hold myself to a high standard! Right now, everything is going well. I hope it continues.
You share a position with Mathieu Grébille. Is the competition good for you?
Completely! We share the load! We push each other. We were in the same situation last season. The goal of having us in competition with each other is that we both improve.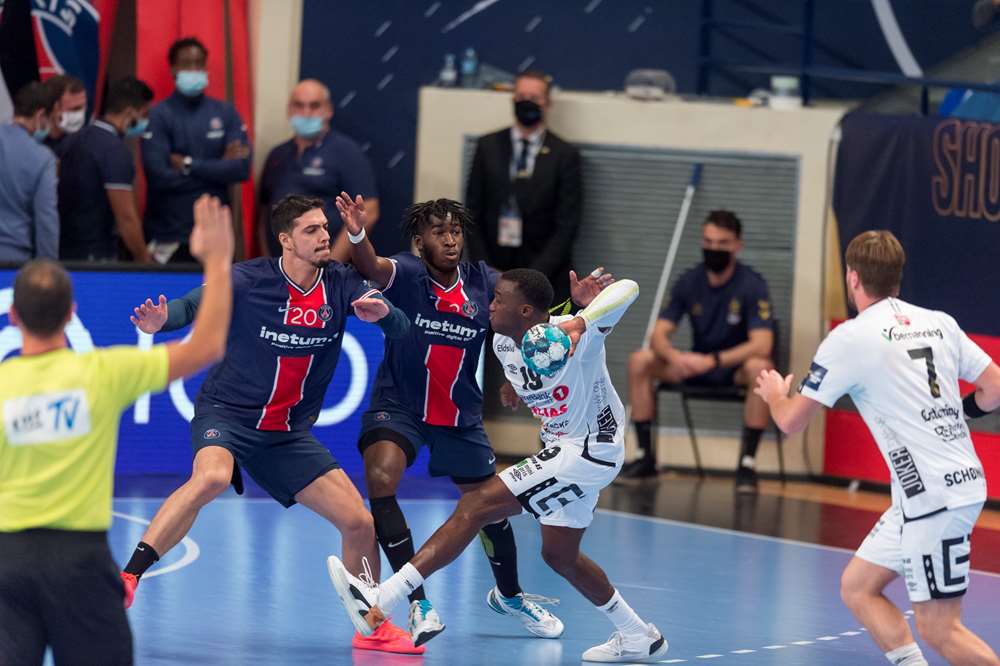 Several players will leave this summer. How is life in the squad?
We've all been here for a while... The atmosphere is very good and we laugh a lot. It's the last season for several players, so I think we're enjoying it even more. I hope it will be useful for us. It's an advantage to play with a squad that hasn't changed and that knows each other well. We will do everything to achieve our goals and win the Champions League. It's not easy. If, in the last year for several of our teammates, we could do it, it would be very good for us!
Watch the first part of our interview with Adama Keita, on video.
(Credits: A. Gadoffre/TeamPics/PSG)