Voir cette publication sur Instagram
A week after their convincing win over Istres (42-30), Paris Saint-Germain Handball were back in league action on Friday night, making the short trip to the Palais des Sports Robert Oubron in Créteil for their Liqui Moly StarLigue Round 22 clash. Our left-back Yoann Gibelin stopped by for a chat before this game against his former teammates.
Spurred on by their fans, the USCHB had a thunderous beginning to the match. Offensively, they shone with several lightning-fast moves (4': 4-1), but the Parisians did their best to react, with Andreas Palicka producing several sharp saves (7': 5-3). The capital club managed to reverse the trend by inflicting a 4-0 on the hosts in the space of a few minutes (12': 7-9) and, thanks to goals from Luka Karabatic and Dominik Mathé (three goals each) our team were in front after 15 minutes (16': 11-13).
Les Rouge et Bleu responded perfectly to the physical intensity imposed by the home team. Thanks to numerous saves from an imperial Andreas and a string of goals from an efficient attack, the Parisians increase their lead (22': 13-17). Despite a surge from the home side, David Balaguer scored from his right wing and maintained the gap (26': 16-18)! As the half-time buzzer sounded, Paris were in control and three goals to the good.
30' : A la pause, Paris fait la course en tête à Créteil ! #CREPSG pic.twitter.com/d0AuDuIZFy

— PSG Handball (@psghand) March 31, 2023
After the break, the capital club confirmed its dominance and increased its lead further (35': 21-27). Defensively, Les Rouge et Bleu could rely on their Swedish 'keeper, who was still as decisive as ever. The offensive line, for its part, continues to perform well, with Elohim Prandi proving inspired (39': 22-29) while Kamil Syprzak brought his penalty-shooting skills to bear (42': 24-31). The Parisian team was rigorous and efficient and showed all its qualities to keep its hold on the game (47': 26-34).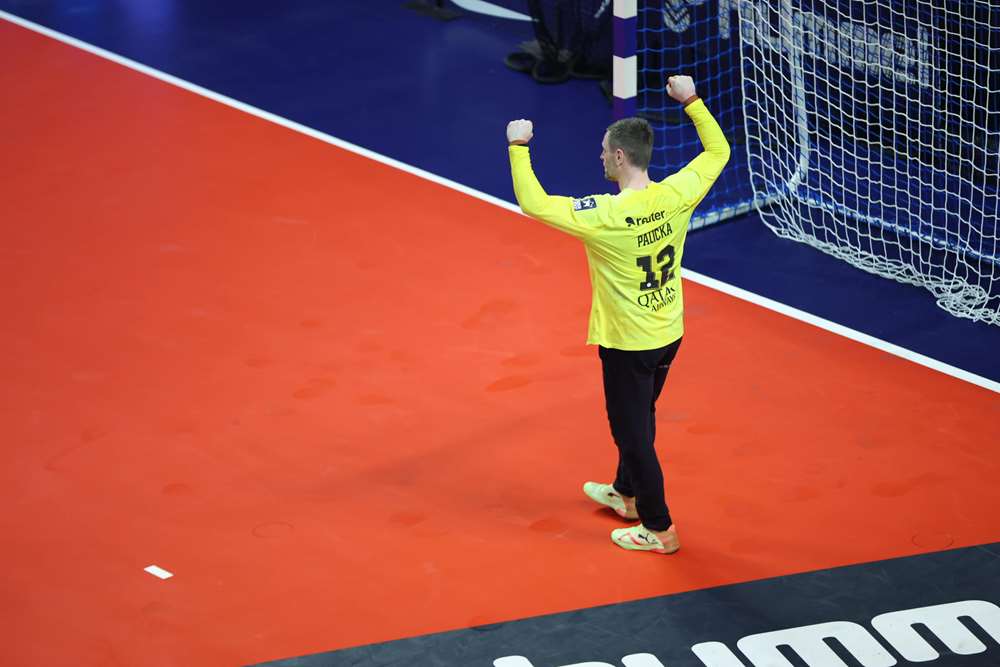 However, the USCHB remained dangerous on the counter-attack (51': 30-37) and strove valiantly to get back into the game, with their 'keeper making a string of notable saves (55': 33-38). As the final minutes ticked down, Créteil tried to sow the doubt in the minds of Les Rouge et Bleu (57': 36-39), and the action reached a crescendo but, thanks to a final save from Andreas, Paris Saint-Germain Handball clinched victory. Before meeting Ivry next Saturday at Coubertin, the Parisians travel to Montpellier on Tuesday, looking to win a place in the Coupe de France final.
Voir cette publication sur Instagram
(Credits: J. Azouze/PSG)