Zaïre-Emery: 'We wanted to show our true colours'
Paris Saint-Germain coach Christophe Galtier and young midfielder Warren Zaïre-Emery spoke to PSG TV after the 3-1 Ligue 1 win over ESTAC Troyes on Sunday.
CHRISTOPHE GALTIER
"This victory is good in terms of our place on the table; given the result of Lens-Marseille, we had to build on our lead. It was good the way the team expressed themselves, with great comportment overall. The players were very active, very active and very intense in recovering the ball. My players played a very serious match, both without the ball - to recover it and make sure to recover it as soon as possible - and also in the positional game where, with the absence of many players, some had to be a bit versatile. And I'm thinking of Vitinha's making sure to get into the box a lot, and of Fabian Ruiz, who scored. And when midfielders score, it's always interesting.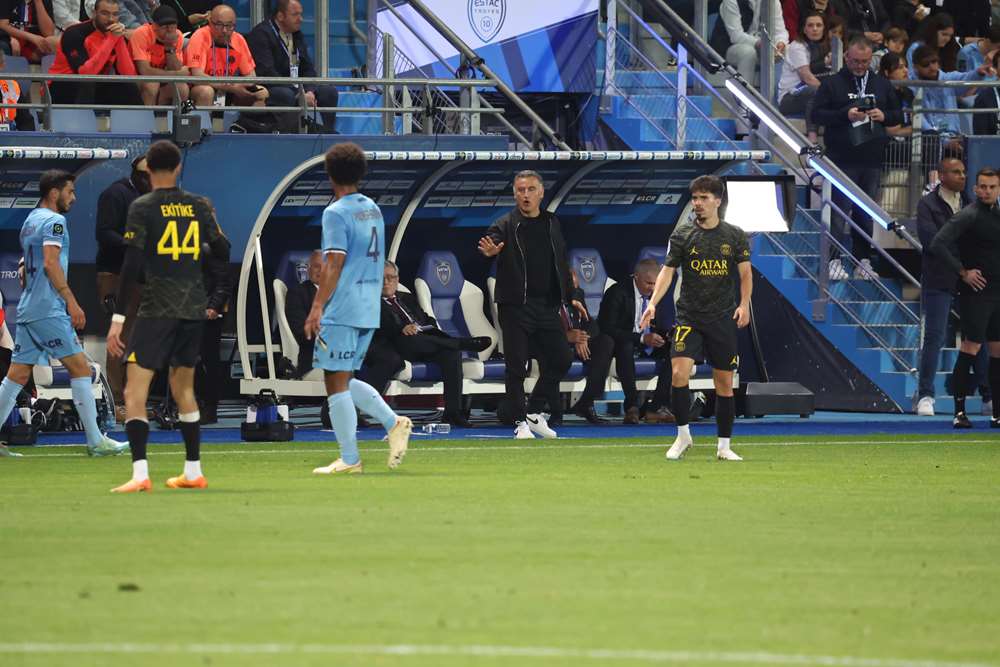 "And I also remember the big performances and for me it was a great performance from Hugo Ekitike, who had not played much until now and who gave a lot, who was very important in his position. He was good technically, he was good in his passing game, and obviously there was the performance from Warren. With Ashraf's suspension, I made the decision early on that Warren would be the one to play on that flank. He worked well this week and he assimilated very well, he was very intelligent."

WARREN ZAÏRE-EMERY
"Sure, after a defeat against Lorient at home, we wanted to give a better account of ourselves. We were able to bring intensity, movement, rhythm and win the game. The next game? We go home with the three points. We still have a week to prepare well and we will prepare for it in a positive atmosphere and that's important. My positioning? Marquinhos placed me well, Vitinha told me to make the runs. So as long as I play, I'm happy, no matter the position. And I think I played well and I am very happy with my game."